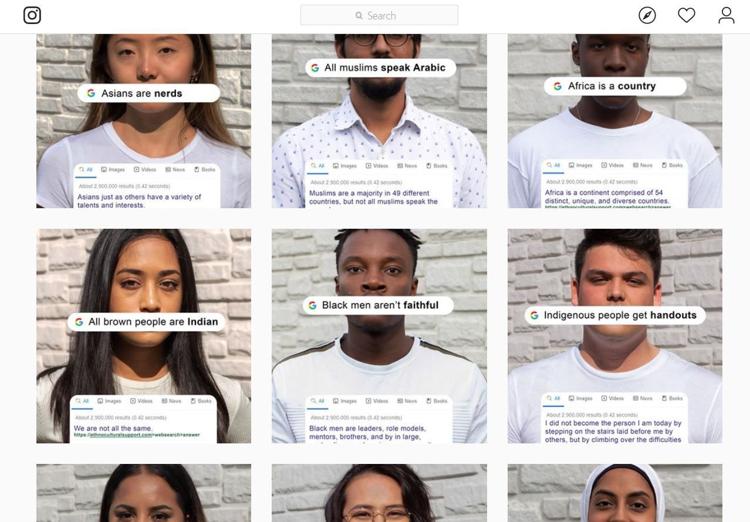 Western is a campus of colour — painted in shades of black, white and brown, students from around the world walk on the same campus roads. 
And while inclusive and accepting in culture, we are not safe from from ignorance.
"Indigenous people get handouts."
"Black men aren't faithful."
"Accents make you less smart."
Using these quotes this year, Ethnocultural Support Service took a stand against stereotypes. The organization shared 15 photos inspired by Google searches, which displayed students clad in white debunking common stereotypes that have effected their lives.
The ESS tackles issues related to culture and ethnicity on campus. They work with the University Students' Council to make campus an accepting and integrated environment for all students.
Inspired by the desire to educate, ESS wanted to bring content surrounding ethnic awareness to the general audience. 
"We used [the campaign] as a simple and informal way to debunk stereotypes. It allowed students to pick and share the truths they wanted Western [University] to address in a digestible way," said fourth-year science student and ESS's coordinator, Mubasshira Khalid.
Thus far, the campaign has attracted immense support. Instagram alone has seen over 80,000 interactions with the posts, including people re-posting, liking, commenting and sharing the words that resonated with their own lives on their stories.
While campus engagement has been extremely high, Khalid was surprised how far the scope of the campaign has stretched, with students from around the country reaching out to interact with the page and with the students they showcased. 
While this recent campaign has garnered a spotlight attraction, ESS knows this is simply the beginning of a busy year. With four to five more campaigns planned for the semester, the group hopes to cement themselves as an integral part of campus culture.
"Ultimately, we want to introduce ESS to the community through advocacy," explains Khalid.
So now campus is talking.
As the campaign says, not all brown people are Indian and not all Asians are nerds — with ESS sparking conversation, campus actively attempts to open its doors to truly understanding and accepting diversity.