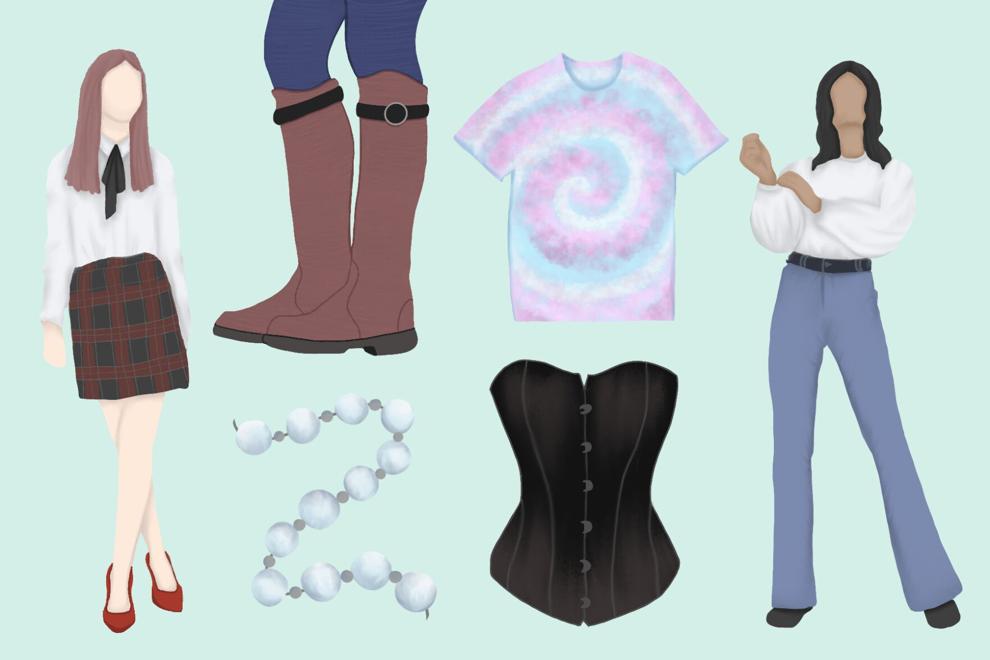 Many industries are evolving in the era of the coronavirus pandemic and fashion is no exception. 
A year that is partially isolated and partially outside begs the question: how are we going to dress once this is all over? 
"The most popular upcoming trends are ones from decades ago, back with a new twist," says Diana Qian, a second-year Ivey student and vice-president of social media and marketing at Ivey Fashion and Retail Club.
Bold accessories, bright colours, sultry and casual looks are all back on the rise this year, many inspired by the shows we can't stop binge watching.
With five big trends up and coming, here's what the future of fashion might just look like.
Tie-Dye
Qian notes that "athleisure is everyone's favourite quarantine look, but solid colours can get boring."
The easiest fix, as seen on millions of TikTok tutorials, is Tie-Dye. The trend is borrowed from late '80s and early '90s fashion and offers a brighter, more exciting version of cute and comfortable favourites.
The trend has been on the rise since do-it-yourself projects began to gain popularity in early April, but looks like it's here to stay. Expect to see tie-dye wherever you virtually shop in the coming months.
Preppy
Cable knit, sweater vests, argyle and mini skirts are back on the rise. Qian attributes the comeback of preppy, private school inspired looks to the resurgence of the popular show Gossip Girl.
"Quarantine gave us time to rewatch the seasons and take notes," she says.
Padded headbands, pearls and dainty necklaces — accessories are the key to completing a preppy look. Following fashion moguls, Qian suggests trying out long socks and Mary Janes for an easy Upper East Sider look.
Casual lingerie
As the pandemic has kept the night scene on lock, as "corsets and bustiers have become an everyday look," according to Qian.
The trend has been building for a while now; its explosion comes hot off of the trails of the rise of regency shows like Bridgerton and others that offer a more casual approach to sex and sexuality, like Sex Education and Riverdale.
The trend takes many forms, from bralettes under open flannels to corsets as outerwear. Qian's favourite look in the trend is pairing lingerie with a structured black blazer, which offers a combination of harsh and soft lines.
Bootcut jeans
The popularity of skinny jeans began to die out in 2018, with the rise of the mom-jean silhouette. Now, bootcut jeans from the early 2000s are back, only this time with higher waists to accentuate curves.
The typical approach to a bootcut jeans outfit is pairing it with a white t-shirt, making sure all attention is on the legs.
Riding boots
Move over combat boots, 2021 is going to see the rise of riding boots once again, according to Qian. The footwear strikes the perfect balance between the casual and preppy trends that are coming up this year. 
All of this year's trends easily translate into student and young professional fashion, so be sure to keep your eye out for cool, on trend and wearable pieces wherever you shop.