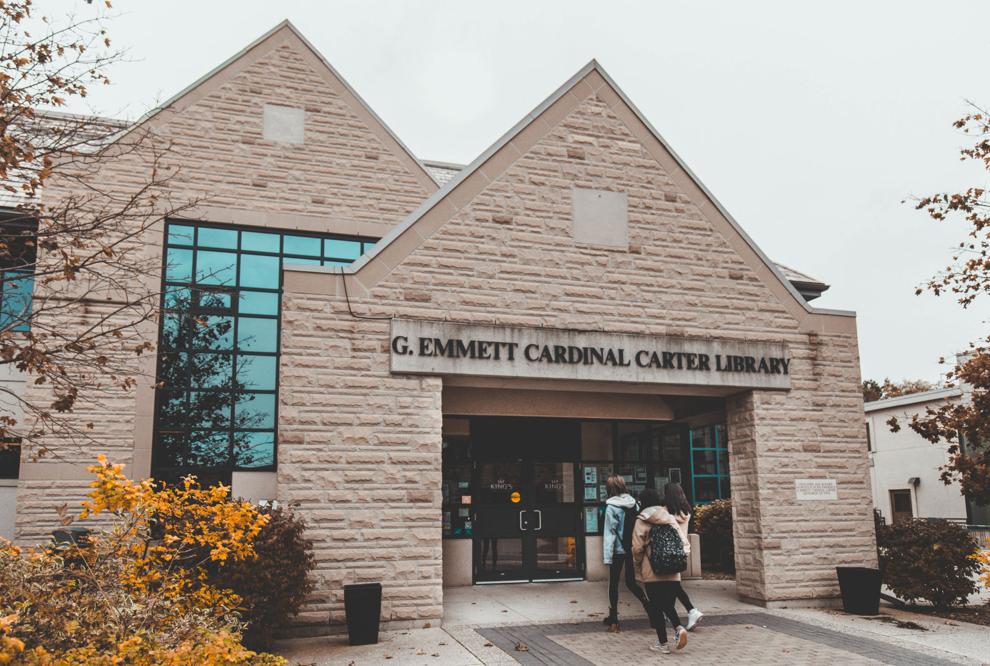 The grades students receive at post-secondary institutions such as Western's may feel as if they have been mysteriously given. There are often rumours about how professors mark or how classes are marked according to some curve.
Grading on a curve, more commonly known as bell curving, is a grading practice in which students' grades are allocated over a normal distribution. The result is that a majority of students receive a grade close to a specific average. This practice can result in adjusting an entire class average up or down, benefiting those whose grades increase while disadvantaging others whose grades decrease. Lynn Fendler and Irfan Muzaffar argue bell-curve grading is counteractive to purposeful educational activity. It guarantees a level of failure and, in return, denies student's the possibility of receiving a high grade.
There have been reported cases on Western University's main campus concerning such practices. In one such case, an engineering professor marked on a bell curve. This resulted in one student getting a grade much lower than he expected. When he appealed the first time, the appeal was denied. The student then appealed a second time on the grounds that the class was uninformed of this grading practice. An assistant dean in the Faculty of Science then granted his appeal and they requested all marks be changed back to the original for the whole class because it was not stated in the syllabus that grades could be altered to meet department standards. His grade went up eight percentage points.
Royce Sadler argues that grades matter because they have a substantial impact on students and their learning, influencing students' sense of achievement, their motivation and level of engagement in future courses.
King's University College does not mark on bell curves. Averages are set out by the Academic Dean's office serve as a guideline for professors to see what the normal range of that class is. Professors can then gauge their averages to make sure that their teaching falls within this range. If the average is too high or too low from years past, then it is helpful for the professor to use the average as a tool to understand the discrepancy.
Additionally, professors are sent a memo each term to indicate what the previous years' averages were. It clarifies that class averages should be a fair and honest assessment of students, while still maintaining rigorous academic standards. The memo states that it recognizes some averages may be below or higher than the expected average. In that case, it is up to the professor's judgment. First-year courses should fall somewhere around 68 per cent. King's has no set guidelines for upper-year grades.
Lauren McKerrall, a third-year thanatology student at King's, said that she assumed King's marked on a bell curve and that grade averages were adjusted. That was the rumour she heard since first year.
"I always thought professors marked on a bell curve for some classes, but I guess I was never really sure. It's just what I have heard from other students," said McKerrall.
When asked if the economics department marks on a bell curve, associate economics professor Peter Ibbott stated in an email, "[The economics department does] not grade on a bell curve. First-year courses have a grade guidance from the dean's office, but we can have grades outside this."
"I have never recommended that a professor should change marks to meet a certain standard. I'm not a fan of artificially changing marks," associate academic dean of King's, Joseph Michalski stated, commenting in an email on the academic dean's role in signing off on submitted grades.
"My own view is that sometimes you can have a combination of exceptional teaching and highly engaged students who work hard. Thus, I would rather see the students rewarded for their excellent work. I don't think it's in anyone's interest for the Academic Dean's Office to micromanage at the level of individual courses", he explained. "I'd rather just trust the judgment and integrity of the instructors to offer fair and honest assessments of their students."
Benjamin Muller, political science professor and Chair, King's University College Faculty Association, believes expected grade averages for each course could be included on a course syllabus. "It would simply give students a rough indication of what the normal range of averages are at that level", he says.
Grace To, a fourth-year student who investigated bell curves last year, is also in agreement with this idea. "Transparency would definitely be helpful, either by posting those expectations in the syllabus or just having the professor mention it in the first class", she states.
Muller also added that more transparency could serve students.
"There is a delicate balance, however, between the academic freedom that underpins professors ability to choose material and assess students and courses, and the need for greater transparency and input from students about assessment", he says. "One way forward may be some suggestions about rubrics for certain courses that provide a clearer understanding of expectations".