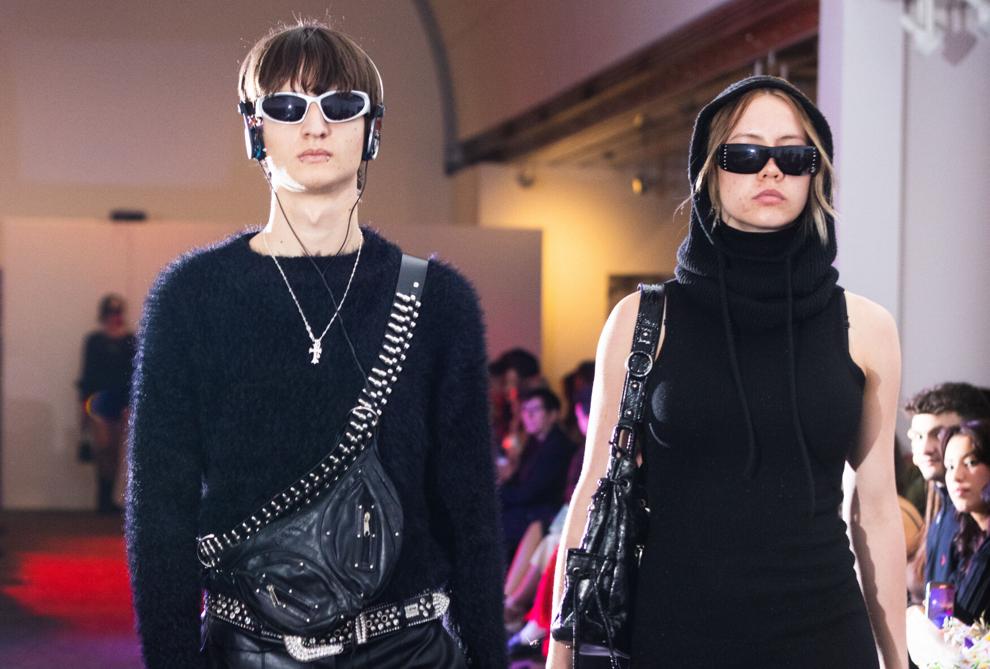 Western's Fashion and Lifestyle Society raised nearly $3,000 from their annual spring fashion show, "Dream," which took the stage Sunday at Museum London.
F&LS sold 193 tickets to the show with plans to donate all proceeds to the Etobicoke-based women's shelter, Women's Habitat. The organization provides support, refuge and shelter for women and their dependents who are fleeing violence. 
Second-year media, information and technoculture student, Claire Latham and third-year astrophysics major, Nika Ghasimi co-directed the show. The pair wanted Dream to be a comment on how capitalism can strip people of their individuality. The show touched on a range of issues from overconsumption to identity politics.
"We really saw how capitalism in and of itself erases individuality through a need for conformity," Ghasimi said. "We wanted to point out how we can get caught in a machine of sameness where none of us have opinions of our own, or are able to follow our own paths." 
According to Ghasimi, the theme of the show was the product of the co-directors' "stark differences" on what they imagined for the event. 
These stark differences could be seen in the outfits on stage, between the use of dark, structured clothing and light and multi-coloured, airy clothing. Tyler Cross, a second-year computer science student and one of the 26 models in the show, says his involvement fulfilled a personal dream of his .
"I've always been interested in fashion, and recently I've become more interested in modelling," Cross said. "I thought this would be a perfect place to test out a dream of mine — hopefully I can take it further from here."
Cross was dressed from head-to-toe in black business-style clothing. The addition of sunglasses covering the eyes and black toque represented how uninspired and simple capitalism can make fashion. 
While the fashion show was created in intent to express individuality, Latham adds how important it was to highlight a local charity alongside the fashion. 
"As two female directors, this issue is really close to our heart — it resonates, and we see the repercussions of violence against women in our everyday lives," said Latham. "This is an organization we think can make a valuable difference."
---
Correction (Thursday, March 30, 2023, 2:53 p.m.): This article has been corrected to reflect the correct name spelling for Nika Ghasimi.