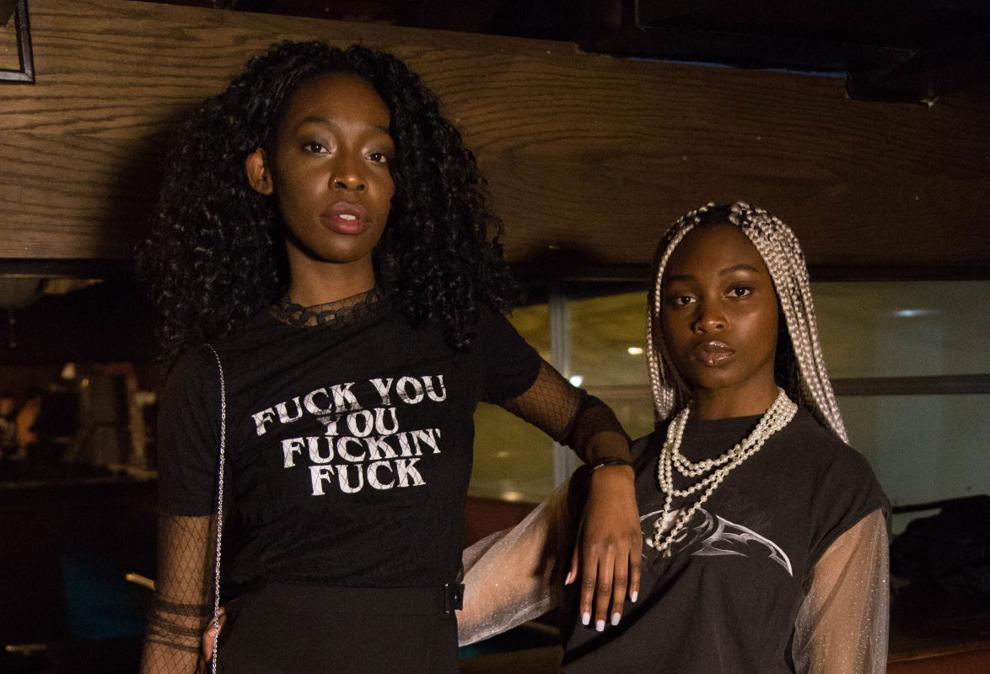 When you think of counterculture, what comes to mind? Casual drug use? Heart-pounding music? Creative renegades? Radical activism?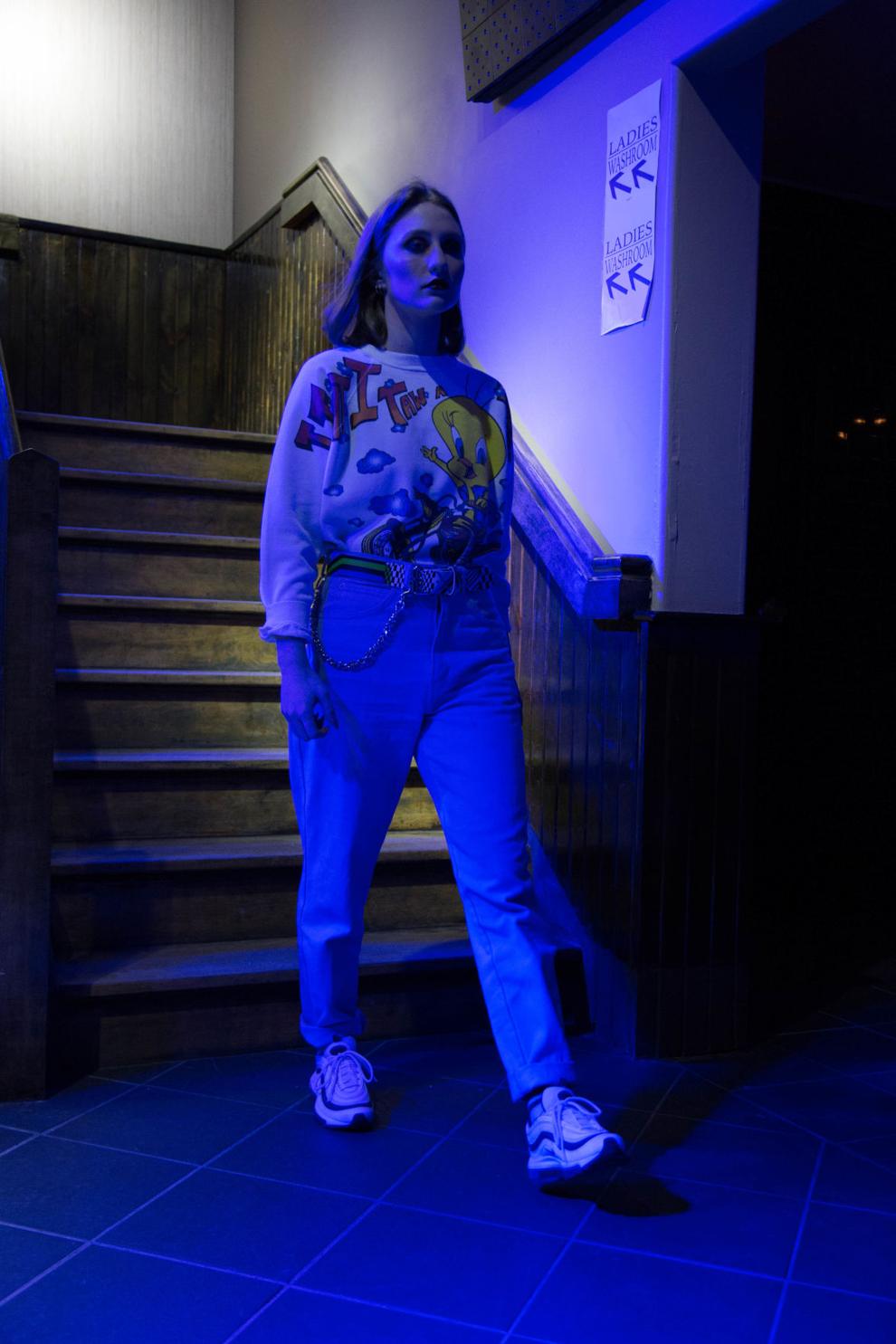 While all of these themes have been sewn into different countercultures, ranging from grunge to goth, the seams of these antithetical movements are all brought together through one needle: unique, individualistic anti-fashion aesthetic.
In an age where fashion culture is dominated by plain white t-shirts from H&M, generic denim jeans and cookie cutter Herschel backpacks, Fashion and Lifestyle Society's spring show, God Save the Rave, went against the grain, emphasizing prolific countercultures that have dominated the late-20th century. 
"The show's about how things circle in pop culture and how we're now seeing these countercultures being revitalized in different types of ways," says Adam Ibrahim, fourth-year film studies student and co-director of the show.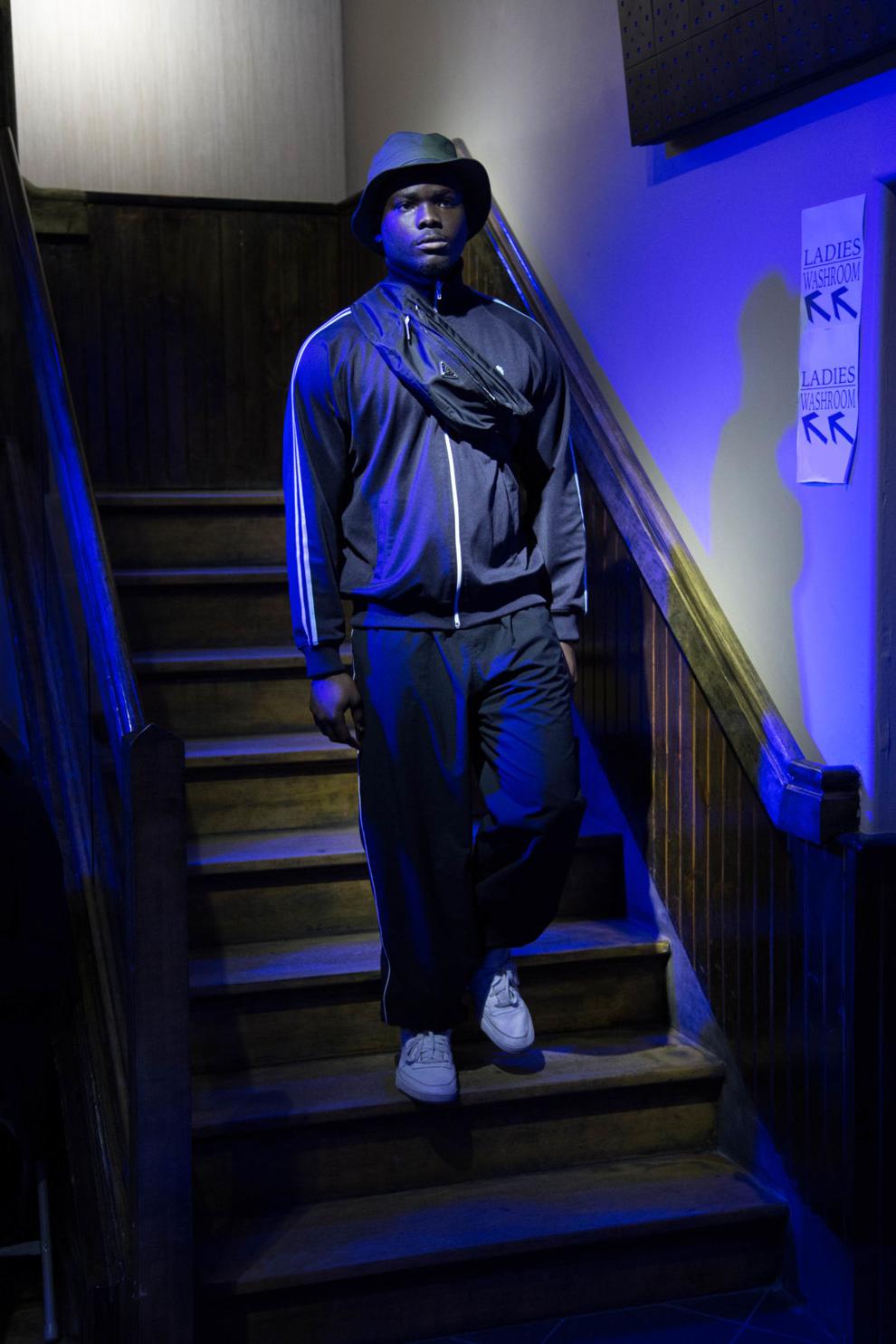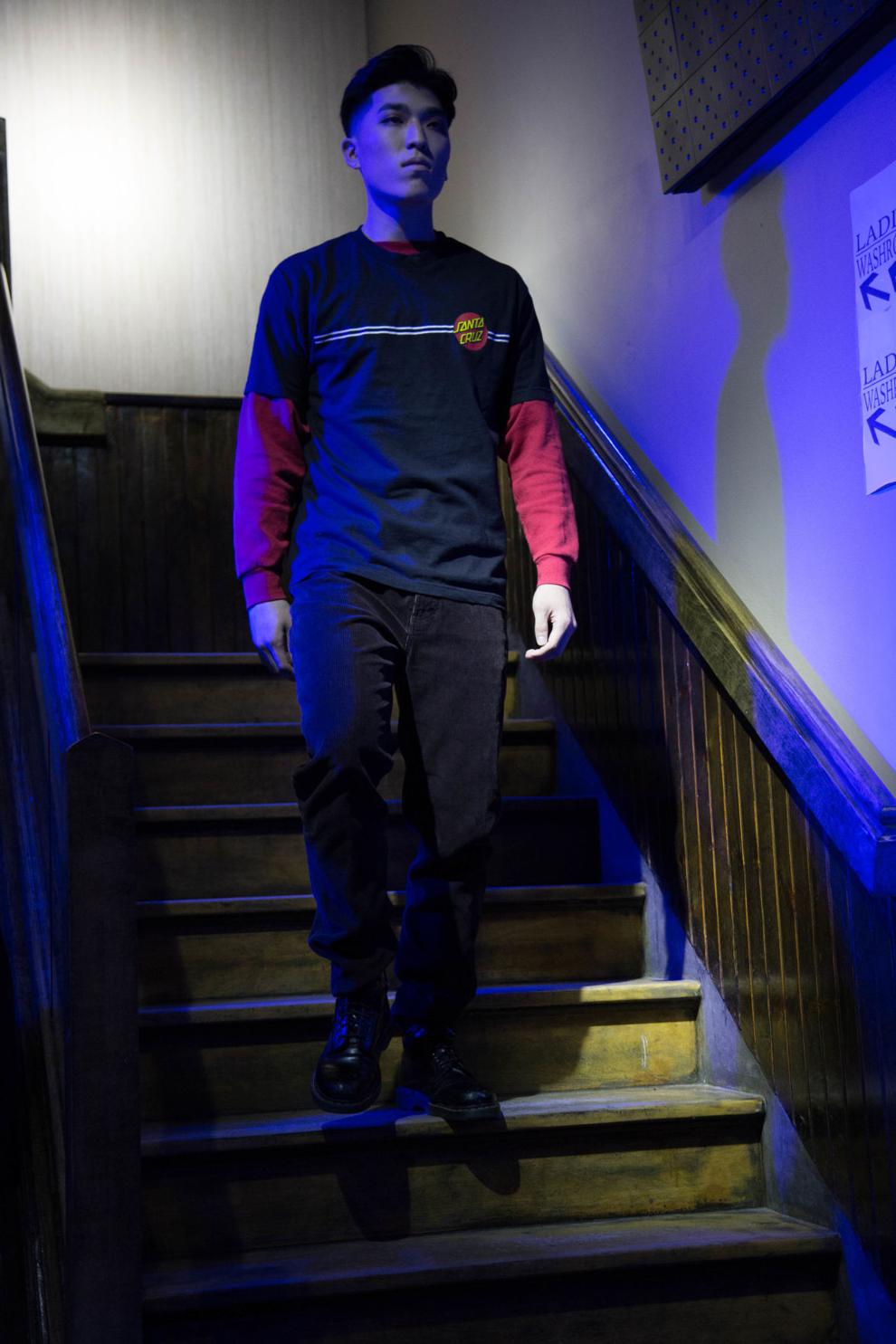 Ibrahim and Puneet Shokar, second-year computer science student and show co-directer, present God Save the Rave as a play on words of "God save the queen" to celebrate underground vogue and countercultures, with four distinct sections in the show: the skate and the grunge scenes of the late 80's and early 90's and the punk rock and goth scenes of the 60's and 70's. The two co-directors spent a large chunk of their second semester deciding how to dress 50 student-models so they could create a time capsule of these niche fashion statements during their March 22 show at Revolution Night Club. 
The most nostalgic (and accurate) section of the night was the skate scene, which flaunted a wardrobe characterized by big, baggy silhouettes.
In this scene, flappy bucket hats, colourful Nike Air Jordan 1's and popular skate brands including Santa Cruz were all employed to bring the viewer back in time. Shokar took creative aim when styling this section by looking to Jonah Hill's 2019 film Mid90s, which has been hailed as an accurate period movie that provides an authentic wardrobe depiction of the 90's skate culture. 
While most of these designs focused on the historical aspect of each outfit, some of the attire was used to portray how each underground scene has outlived its time, morphing into popular fashion in 2019. An all-black, head-to-toe track suit and leather fanny pack, reminiscent of 90's hip-hop culture, was just one example of the ways in which these counter cultures have poured into the mainstream. Outfits like this, made popular by rap artists including Kodak Black and Lil Pump, helped to showcase the cycle that counterculture has taken in modern day nostalgic fashion-wear. 
With a number of models within this scene wearing t-shirts and crewnecks splashed with pop culture characters like Mickey Mouse and Tweety Bird, it's clear that the cartoon franchises that dominated 90's clothing style have created a resurgence in the fashion scene as well.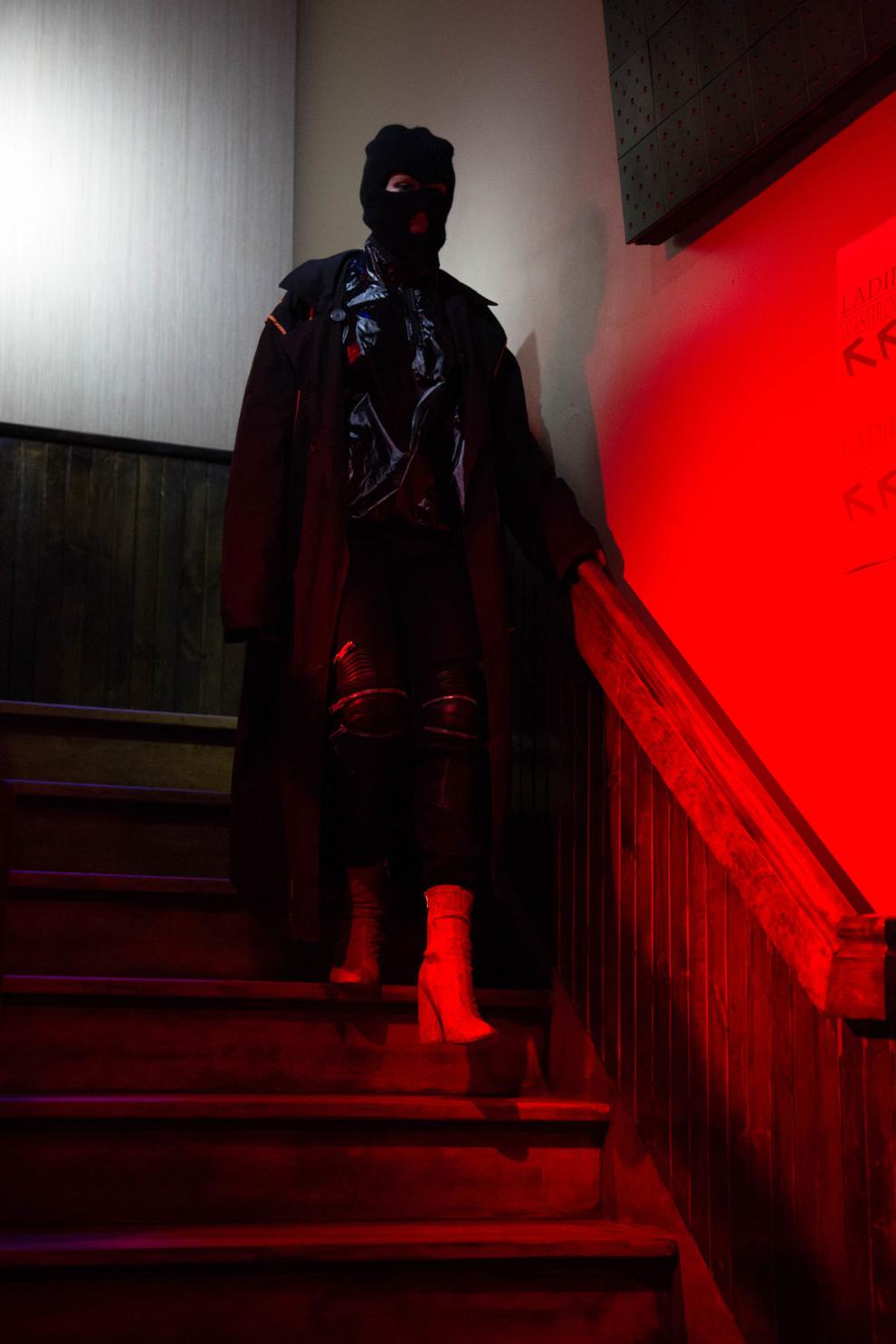 According to Ibrahim, the show's goth section took inspiration from musicians from the 60's, such as David Bowie. Most outfits within this section of God Save the Rave helped create a dark yet accurate portrayal of gothic fashion, with most models covered in all-black leather outfits, an assortment of fishnets and chains and belts.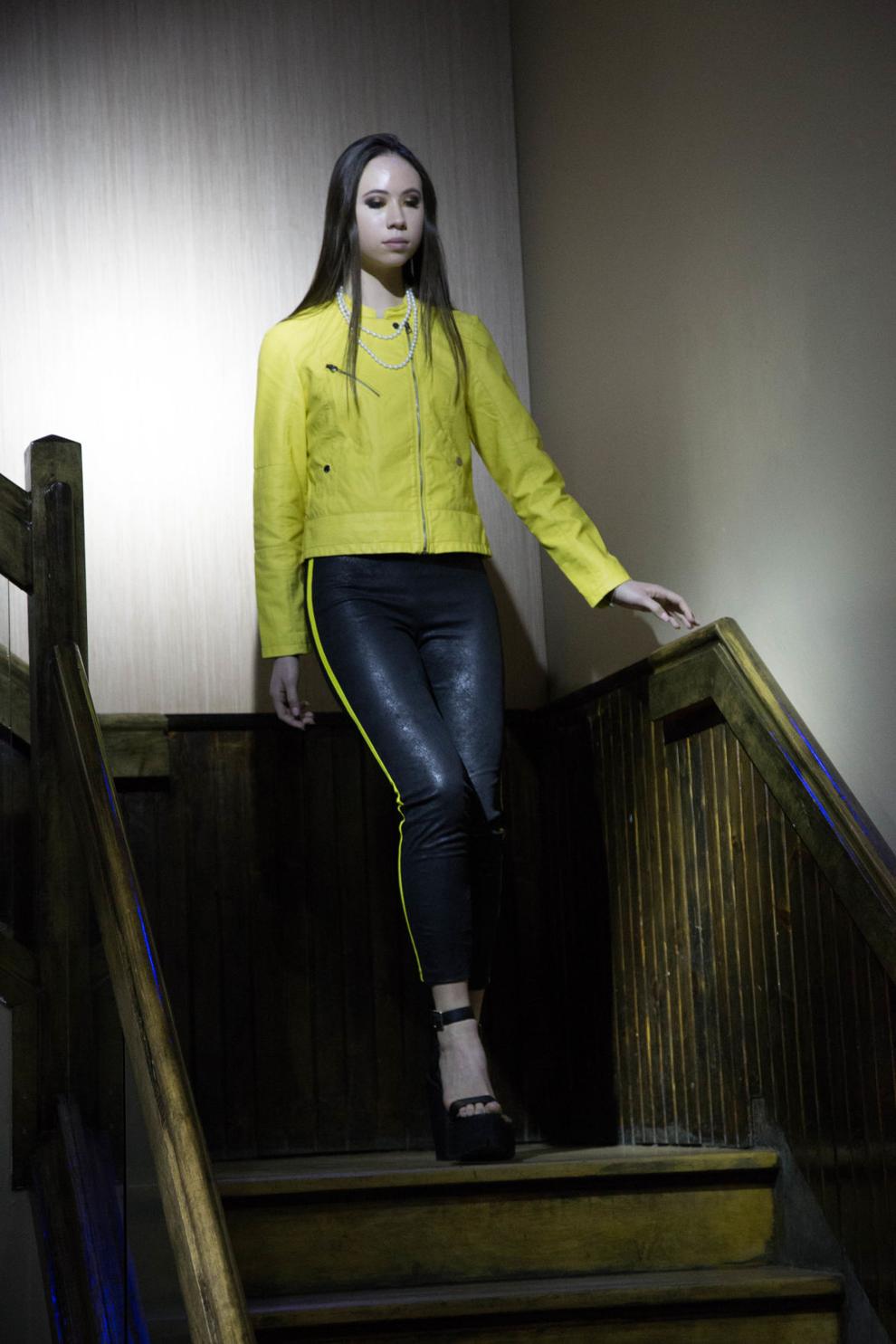 The most outgoing outfit from this section depicted decades of goth culture worn by one model: a black trench coat, balaclava, tight leather pants and high heels. 
While the skate and goth sections were extremely distinct, the grunge and punk rock sections offered more ambiguity for the dozens of spectators. Both scenes depicted their respective era by using outfits distilled in vibrant colour and patterned lining that helped bring each era to light; although, in some cases it was hard to create a distinction between both sections. That said, there are always overlaps within fashion styles, making the ambiguity between the grunge and punk sections practical. In fact, the entire premise of the show is focused on displaying cycles in style, and how they have evolved overtime. 
"We're just trying to go back as far as we can to see how these cultures came to be, in terms of their looks," says Ibrahim. "That's something we tried to bring back to the runway."
All in all, God Save the Rave pulled deep from the aesthetic of countercultures, demonstrating that the underground rave spirit is still alive and well.