As the weather network calls for another snow storm, it feels like winter has been going on forever. Coordinating colours and creating new outfits can be difficult and going all black can be tempting. First-year MIT student Josephine Bulat shows us how to effortlessly combine neutral shades and unique pieces to create a cohesive outfit.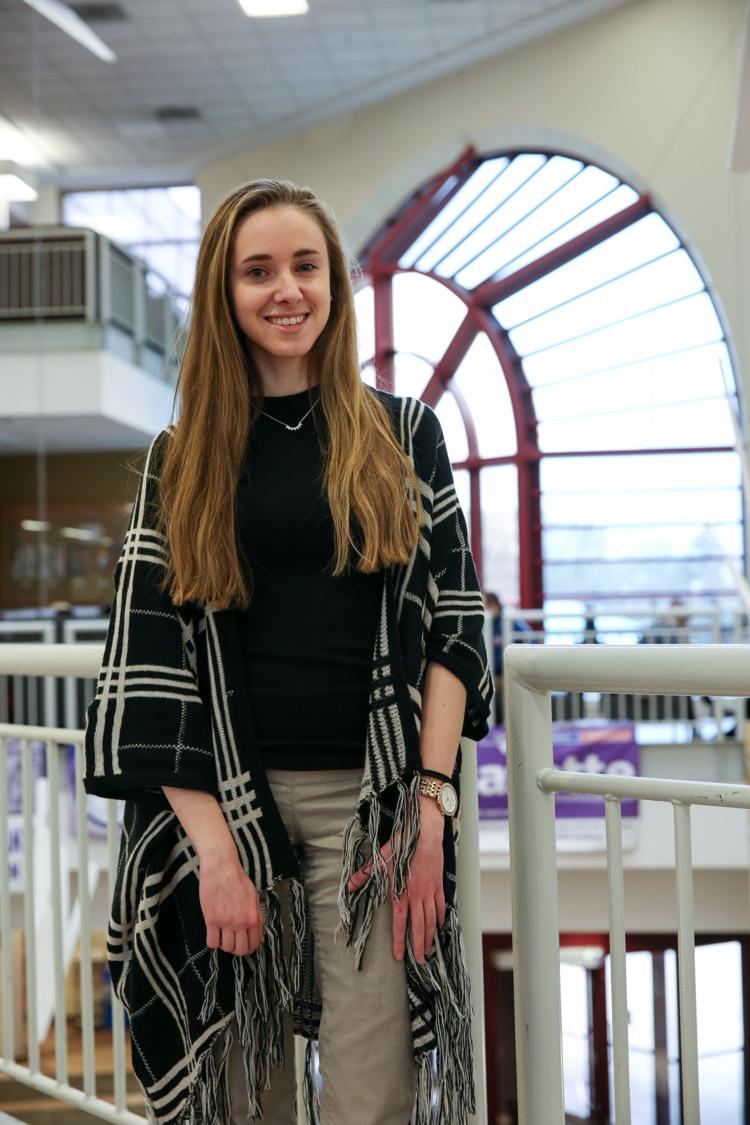 Bulat wears a black mock-neck top, layered with a shawl-like cardigan and a small gold necklace. The mock-neck is a good alternative to a full turtleneck, especially on days when a turtleneck might be too warm, and adds retro vibes to the outfit.
The cardigan, which looks very similar to a wrap, has a black and white geometric pattern that adds variety to the outfit. The longer length is also a plus, adding warmth and spicing up the outfit. This is Bulat's favourite piece, "because it's very comfy and goes with everything I wear."
A piece like this is incredibly versatile and can be used in a number of ways to create a variety of different outfits. Additionally, she accessorizes with a gold oversized watch, adding shine to the outfit.
Bulat's pants are a similar structure and style to jeans, but the different fabric helps to dress them up. The neutral grey colour provides a good base and while the colour complements her outfit, it doesn't take away any focus. She completes her look with a pair of brown ankle boots. Again, the differentiated colour adds to the outfit in a subtle way and is more effective than basic black.
Want to get Bulat's look?
"I like wearing stuff that makes me feel good," she says. "I don't always wear something that is in, I wear things that make me feel good."
Not a fan of the neutrals? No problem.
"I wear colours all the time," Bulat says, "I'm not just a black and white person." 
What's really important is to wear what you enjoy, no matter what the current style is.
Where to get it: 
Sweater: Winners. An oversized cardigan is a staple and can be layered over a variety of outfits and worn in a number of different ways. The possibilities are endless. 
Shirt: Winners. Mock-neck tops have been growing in popularity recently and are a throwback straight to the '90s.
Pants: H&M. A pair of plain pants is a good base to any outfit and a good alternative to other popular styles of pants like jeans or leggings.
Boots: Independent store in Spain. Ankle boots are a must in any wardrobe and a good choice for casual, everyday wear.
Watch: Michael Kors. These oversized watches are very popular and can help to dress up any outfit.
Necklace: Stella and Dot. This small accent necklace is eye-catching without being too overbearing.