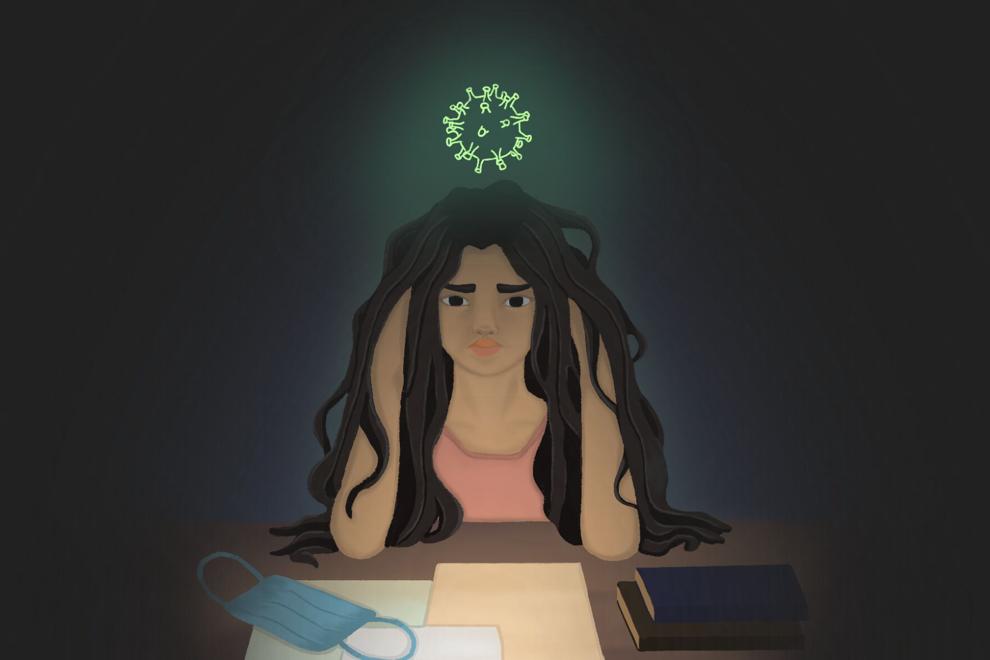 What was only supposed to be six weeks in isolation has turned into six months, and after almost half a year of tracing contacts and social distancing, many mental health professionals believe Canadians are experiencing a variation of burnout called "caution fatigue."
Caution fatigue occurs when people have little motivation or energy to continuously comply with safety guidelines, like coronavirus social distancing. According to healthcare professionals, this mental state is defined by chronic stress, the inability to process new information and a desensitization to warnings.
"At the beginning of the pandemic, we were all hypervigilant to the virus and taking important precautions to ensure that we were social distancing, wearing masks and engaging in good hand hygiene, all in the name of flattening the curve," says David Dozois, a Western University psychology professor.
"However, the longer the pandemic has lasted, the more people start to let down their guard."
A survey conducted by Mental Health Research Canada found that, since the pandemic began, 20 per cent of Canadians have felt high to extreme levels of anxiety, compared to five per cent before the pandemic. Self-reported cases of depression have also risen, from four per cent to 10 per cent  in the same time frame.
Young people ages 15 to 24 are the hardest hit group, with 64 per cent of those surveyed reporting their mental health has worsened during the pandemic, according to Statistics Canada. 
"Amidst the current outbreak of COVID-19, you may be experiencing feelings of fear, stress or worry — these feelings are natural when facing circumstances that are beyond our control," says Western's manager of wellness and well-being. "This situation is both uncertain and temporary. It's okay to not feel okay, and it's also okay — and encouraged — to seek help and support."
The pandemic can feel unpredictable and disheartening at times. But, there are things students can do to fight burnout.
Dozois suggest limiting the intake of COVID-19-related news to 30 minutes or less a day from credible sources — such as the Middlesex-London Health Unit or the Government of Canada — to avoid overstimulation.
The professor also says you have to acknowledge the situation and validate your feelings, but adds it's important to distinguish between probability and possibility. 
"An extreme example of a possibility is thinking you might die from COVID-19," he says. "It's a possibility, but you can't live your life focused on all the possibilities; you make choices based on probability."
While it's important to consider possibility versus probability, Dozois stresses finding a proper balance between following health guidelines and reducing how often you worry.
"Don't be overly positive or foolish and disregard the prudent guidelines," says Dozois. "Think beyond yourself and recognize that your actions can significantly affect those who are elderly or vulnerable."
To help students stay engaged in a primarily online environment, Western and Dozois both agree that students should structure their day.
"You will be more productive if you set aside designated periods throughout the week to view lectures, do your readings and complete classwork," says Western's manager of wellness and well-being.
She also suggests setting aside time to be self-compassionate and take care of yourself.
"Make sure to schedule time for your physical and emotional health, fun, creativity, social connection and stress relief," she adds.
Dozois understands that connecting with others may be difficult during the outbreak, but suggests using tools like Zoom and FaceTime to communicate in a more personal way. 
"Have meaningful conversations that don't focus exclusively on the pandemic," he says. "Try to do things that will give back to the community — we are happier when we are invested in others."
While making adjustments and refocusing concerns amid the pandemic, don't forget this period of adjustment will be different for everyone.
"This process is not linear or well-defined," Western's manager of wellness and well-being said. "Patience and flexibility are really important."
For students needing support, crisis counsellors from the Canadian Mental Health Association will be available to students through a walk-in clinic in room 11 of the University Community Centre from Sept. 8 to 10 and 14 to 17. Video and telephone counselling will also be available through Student Health Services.
Update (Sept. 27, 11:55 p.m.): This article has been updated to remove the name of Western's manager of wellness and well-being for her privacy.
---
This article is part of our annual Frosh Issue, read the full issue online.