Fighting the thirst
A look back at Western's shift from wet to dry O-Weeks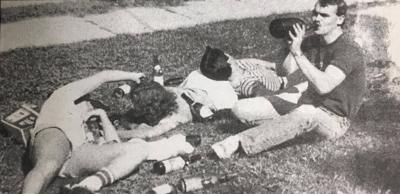 Want to know how to truly get Westurnt during O-Week? Ask your parents.
Imagine 1,400 freshmen armed with 1,200 shots of liquor and 300 cases of beer. It's Sept. 4, 1980, and by the end of the night, frosh at the Orientation Ball have flipped over cars, pillaged washrooms and smashed tables. Reportedly, flying beer bottles knocked out at least one student. With Western University left paying for the damages, that year's O-Week commissioner had this to say: "The total program needs re-vamping. It's time for a change."
While it may not seem like it these days, in the past, O-Week was super soaked. Highlights included a booze-filled Frosh Hop at Port Stanley, Beerfest, parades through downtown London and engineering pranks that warranted calls to the London City Police's bomb squad. Frosh kits even used to be comprised of beer mugs and shot glasses until 1994.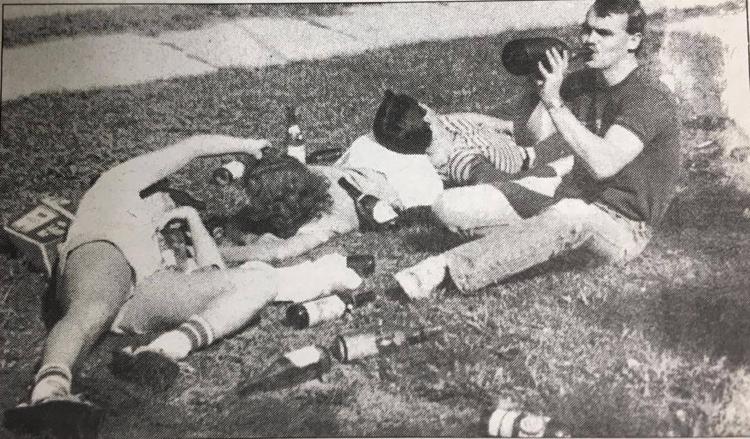 Western's path to an officially dry O-Week has been long. Today, Western's drained the alcohol from all official O-Week festivities. Attempting to shed its wild party reputation, the university has made a lot of changes to orientation programming for its frosh students over the last two decades. In the early '90s, frosh kits began to include more practical, academically-oriented items, such as binders, notepads and books, and more O-Week events became alcohol free. By 1994, Orientation Week — dubbed the "Watershed O-Week" — was almost entirely dry with 80 per cent of the events deemed alcohol-free.
While many factors have contributed to the switch to dry O-Weeks, one is of special significance. First-year students used to be, for the most part, of age when they entered university. It wasn't until 1979 that Ontario raised the legal drinking age from 18 to 19 years old. That year, the University Students' Council began to introduce new dry events, like movie nights.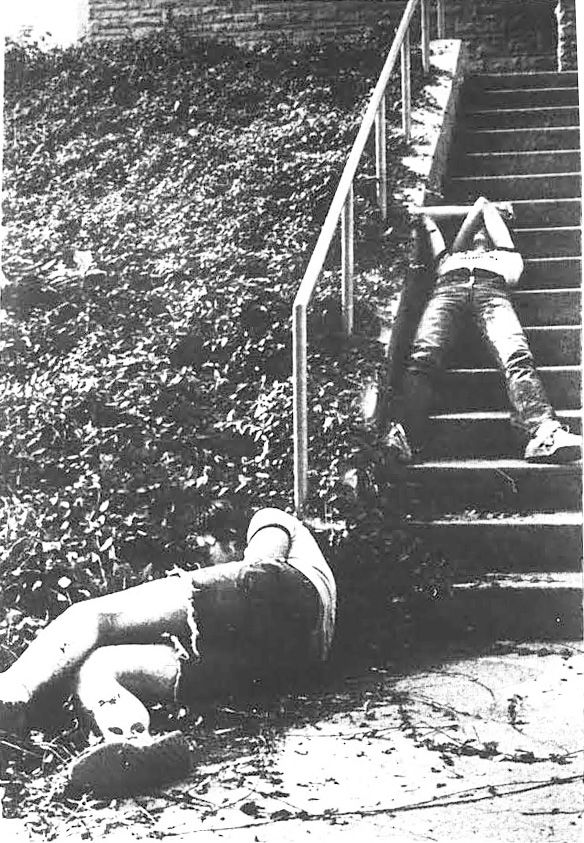 According to Mac McIntosh, USC's student programs officer, O-Week became fully dry in 2006, just a few years after the Ontario government eliminated grade 13, in order to accommodate the incoming underage 17- and 18-year-old freshmen. With 90 per cent of first-year students now underaged in September, Orientation Week is strictly dry. 
And regardless of whether incoming students are of legal age or not, today's week-long alcohol ban is in effect for all first-years attending O-Week. One of the goals of making O-Week dry is to ensure that students make responsible choices in regards to their alcohol consumption, according to Chris Alleyne, director of residences. He said since alcohol was prohibited in residences in 2006, alcohol-related hospitalizations during O-Week have decreased greatly, from 25 incidents in 2005 to an average of 6.5 in the following years.
Roxanne Hendrycks, a recent Western science graduate, didn't drink any alcohol during her O-Week in 2013. Despite some students drinking around her, she said she never felt at all pressured to drink during orientation. 
"I'm not a big fan of alcohol," she said. "I was on the alcohol-free floor. We didn't have a lot of access to alcohol but it was nice to go to other floors if you wanted to. I know some of my floormates did do that." 
With an officially dry O-Week, it's easier to find groups of people with similar drinking habits as yourself. However, some frosh still thirst for college parties that are reminiscent of Animal House and Neighbors. 
During his O-Week, Jack Pickering, a fourth-year political science student, was of legal drinking age. He was one of the many students who managed to sneak alcohol into residence during that week. 
"I would say that leading into it, there's kind of this preconceived notion that it was going to be like how the first week of college that was fantasized about in the media," he said.
Pickering said that he did not feel the need to drink less than he usually did just because O-Week was dry. But, he said it was more difficult to hide the alcohol from residence staff on certain nights during that week.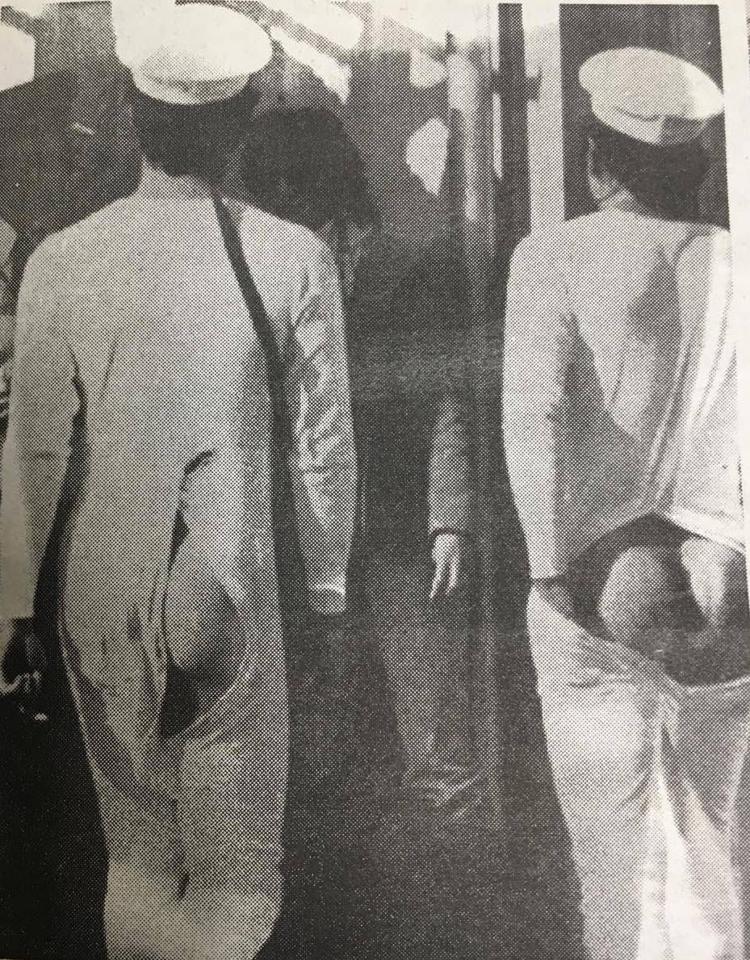 Watching over 5,000 first-years each year is no easy feat. With over 200 residence staff members and 800 student leaders, setting the expectations of a dry O-Week starts by educating parents and students during the summer academic orientation. During O-Week, sophs — student leaders to freshmen — sign contracts pledging their abstention from alcohol and often remind frosh that drinking is prohibited. However, according to Western's orientation coordinator, Mackenzie Read, it is not the soph's responsibility to enforce the alcohol ban. Instead, this responsibility falls onto residence staff and management. 
Carmen Leung, a fourth-year Ivey student, has experienced O-Week as a frosh, a soph and a residence advisor. As a soph and RA, Leung recalled that students usually kept their drinking discrete by closing their dorm room doors. While small intimate get-togethers are more easily concealed, bigger dorm parties are more difficult to hide from patrolling residence staff. 
Some students may fear that drinking alcohol can result in getting kicked out of residence, but Leung said that it would be rare for this to happen during orientation. 
"I would say that the consequences are different during O-Week than during the rest of the year," said Leung. "During O-Week, there's a lot more volume, so it's hard to get one-on-one meetings with them. But during the year, if you get caught with alcohol, you definitely get written up."
When alcohol-related incidents are reported, Alleyne explained that the staff takes an educational follow-up approach in order for students to reflect on their actions. Depending on the situation, consequences will be determined on a case-by-case basis.
"We don't like to take a heavy-handed approach," said Alleyne. "Our default is to work with the students and to figure out how we can turn this into more of a learning opportunity and educational moment."
Students may start off by receiving an alcohol concern letter where it acknowledges that their alcohol consumption has been brought to residence staff's attention. With more serious incidents, an alcohol behaviour contract may be issued, outlining residence's expectations for students, which may ask students to refrain from drinking in residence in the future. 
Despite the alcohol ban, residence staff recognize that some students will likely choose to drink during orientation.
"Prohibition is not going to be the answer," said Alleyne. "Drinking habits are established well before they attend university and orientation is not the time when most of our students are trying it for the first time."
At the end of the day, McIntosh emphasized that a dry O-Week helps people feel more included, lessens the risk of being in uncomfortable situations and encourages students to be more responsible with their drinking.
O-Weeks may have traditionally involved hard partying, but the dry policy has definitely brought the level of debauchery down a couple of notches in recent years. It's helped students understand that shots of tequila aren't always required to have some good, wholesome fun. With that said, if you're going to take gulps out of red solo cups during the week, check yourself and don't black out. After all, there's no point in trying to have a memorable O-Week if you can't remember it.