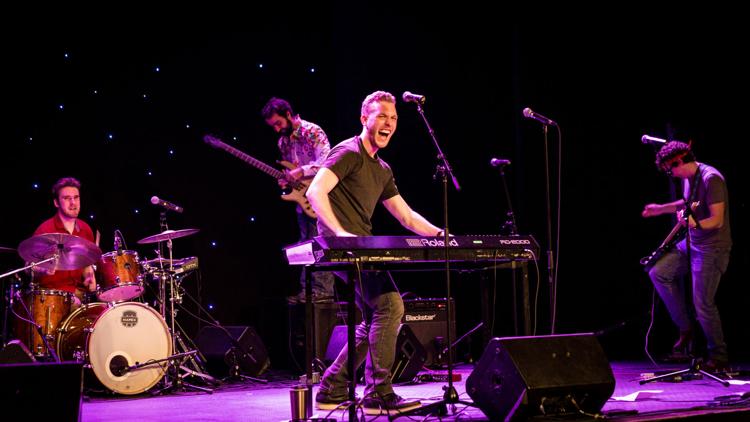 Fire Fest transformed the UCC into an artistic haven on Wednesday. The night featured over 20 acts performing across the stages of The Spoke, The Wave, and The Mustang Lounge to fundraise for the Australian Bushfire crisis.
Fire Fest was much more than a music festival. Countless visual arts students also had their art on display all over the University Community Centre, making the night an all-encompassing artistic experience. 
Hosted by MVRK (pronounced 'Maverick') Records in partnership with the University Students' Council Public Arts Commission, a body dedicated to promoting student art on campus, Fire Fest did not disappoint in showing off campus talent and sharing the voices of dynamic student performers and artists.
Dominic Toccacelli, a fourth-year music administrative studies student, is the one-man-show behind the organization. Toccacelli cofounded MVRK Records with upper-year friends when he was in first year as a tool for concert promotion.
"I figured out early on that people at Western [University] only care if what you're doing is part of something" says Toccacelli.
By providing the opportunity to legitimize artists through MVRK Records, Toccacelli believes artists can flourish on campus, and foster more of a relationship between themselves and their fans.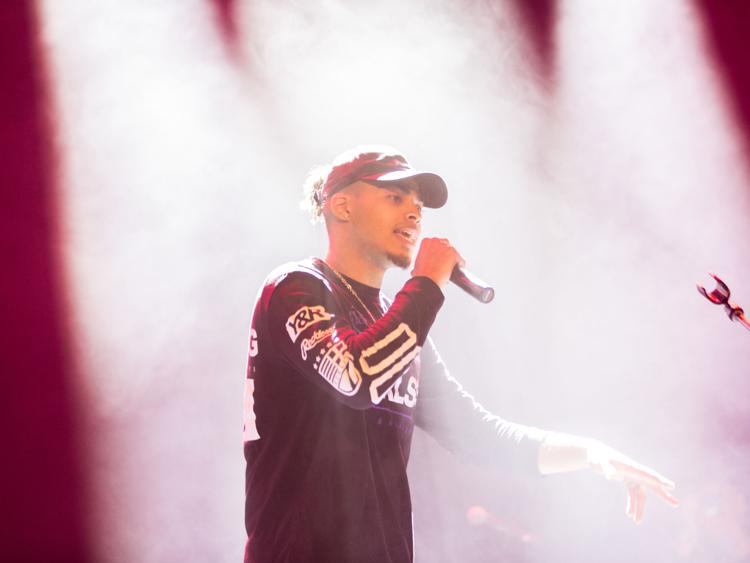 Fire Fest was unlike any other event that's taken place in the UCC. With the exception of events such as Purple Fest or Purple Frost, Fire Fest was the first time Western hosted a student-run festival this big. 
At The Spoke, Rick McGhie's regulars crowded in to hear their favourite Western icon perform and were greeted by two Fire Fest acts, Cam Hart and Nick Baha. The venue proved to be of the same environment and musical style you could expect at a night with Rick, as both acts put on acoustic sets the audience loved.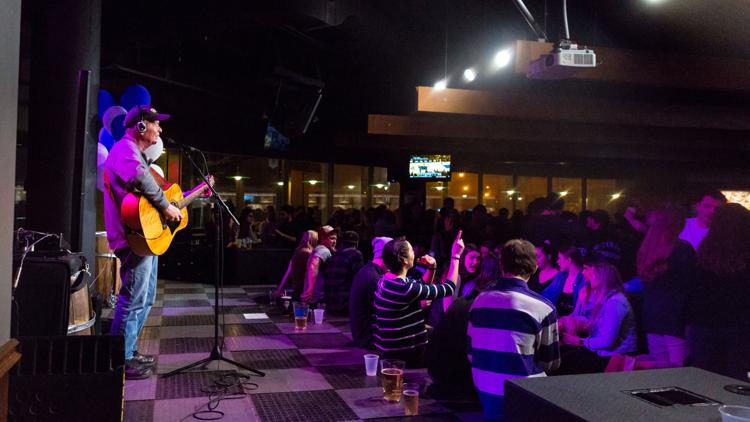 On the way upstairs, attendees were welcomed by the voices of buskers performing in the UCC Atrium. With singer-songwriters like Mikaela Heck performing just left to the staircase, it was hard not to stop and listen.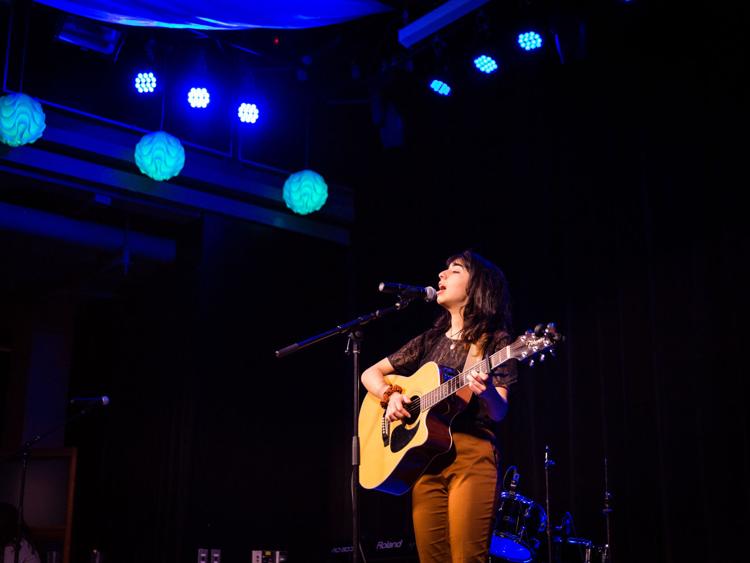 Mustang Lounge was without a doubt the most concert-like venue of the night, providing very pumped-up crowds and a consistently high-energy environment throughout the night. 
Acts varied from artists like Nick Souza (featuring singer, Quincy Griffith) to bands like the M.A.S Project, who each pulled in large and engaged audiences.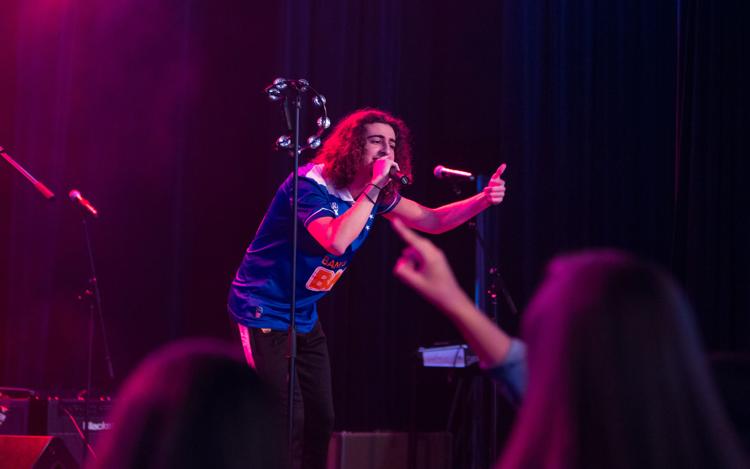 However, the night took a new direction when Hank's Dream and Isiata hit the stage around 10 p.m. Both were instant hits with the crowd and were unlike anything else students heard that night, as they shared musical styles that transcended a single genre.
Meanwhile, upstairs in The Wave was a laid back environment similar to a coffee house, but much more bustling. The crowd was completely entranced by acts like Hadley and Martin & Rowan, and couldn't resist dancing to Spencer Boyle and the Slackers Back.
While crowds would come and go for different acts, the largest turn out of the night was when The B-Club hit the stage. The B-Club, who defines their sound as a mix of "Jazz, Funk, Soul, R&B, Hip-Hop", was the closing act in The Mustang Lounge and arguably the biggest crowd pleaser of the night. 
Schedules running almost an hour behind did not stop attendees from waiting for the group to perform. One of the most memorable moments of the night was when everyone in the Mustang Lounge began belting lyrics to "1095", an original song The B-Club released years ago. The band capped off what was an incredibly successful event that will go down in Western history.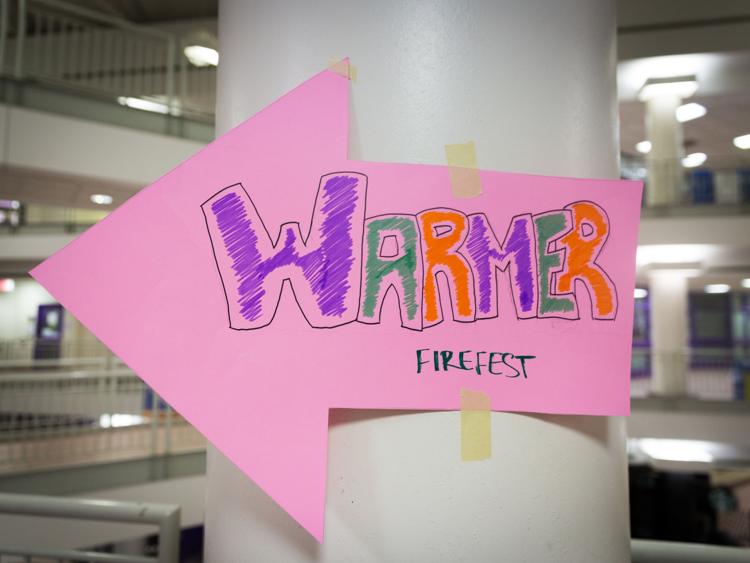 Few stayed after The B-Club's performance to continue the party with Garrison Hill in a rave-like setting in The Wave at 1 a.m,  but many called it quits to avoid missing morning class. It was a Wednesday night after all.
While it was a Wednesday, Fire Fest did not disappoint in drawing large crowds in each venue, which all spoke to a growing appreciation for student arts. The night was a complete success that put much of Western's creative side on display in just one night.
"It's a pretty sweet deal. People will be kicking themselves in 10 years if they didn't go," said Toccacelli, saying that students can bet these Western artists will make it to bigger stages in the future.
Changing the way Western sees and connects to our student performers and artists is part of what Fire Fest stands for. This night showed a side of Western apart from its reputation as a STEM and business school; it revealed itself as a school with booming creative energy that is unique, and holds a lot of promise for more acclaimed stages in the future.