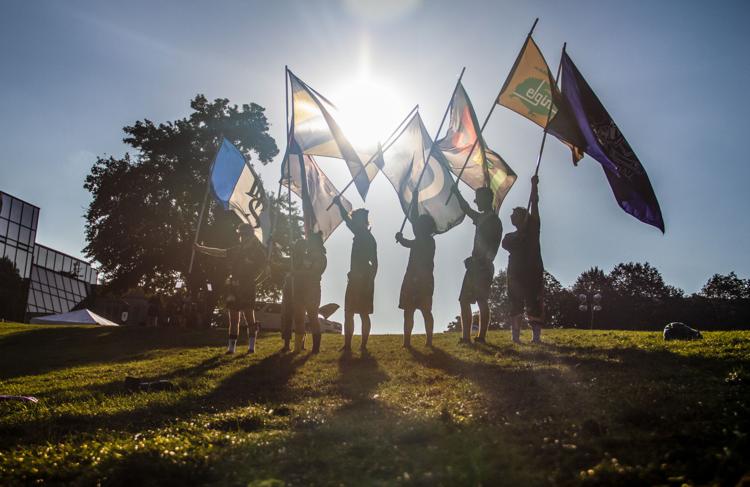 It doesn't matter if you're an award winning-author, a hip-hop artist with a Juno on your back or a first-year university student: things like discrimination, violence and hate affect everyone. That's why it was paramount this year's One Love event reminded all that standing up against discrimination and using your voices for love is an important tool in creating a more inclusive future. 
Humanization and humour took the forefront on Thursday night at the annual event, and the colourful crowd of hundreds of sophs and first-years were attentive throughout each speakers stories of humility and change, which focused on the importance of using effective language and communication in fostering a more egalitarian society, both on and off campus.  
"The very simple act of one human being telling a very human story to another human who is listening … is the very best tool we have ever invented to dismantle fear and hatred," says Ivan Coyote, Canadian spoken word performer, award-winning author and LGTBQ2+ advocate, summarizing the entire night perfectly.
Sexual orientation, race, gender identity, mental health and sexual violence are all complex topics to squeeze into two hours, especially with a group of first-year students.
Despite this, the empowering speakers who took the stage at the event discussed these issues of resilience through compassionate storytelling that enlightened all in attendance.
Coyote focused their performance on gender identity through intensely personal stories that held the perfect combination of compassion and playful wit.
While the beginning of Coyote's performance focused on their personal struggles as a transgender person in Canadian society, they made it a point to emphasize that there is trans* joy, triumph and success out there: trans* individuals are loved, cherished and respected by the people they hold close to their heart.
"One day, I hope to write a very true story about a very old trans* person, and I want it to be a long and kind of boring story, where the only pain is in my ancient bones," says Coyote, reciting their hopeful poem while the audience applauded the powerful performance.
London native Shadrach Kabango, better known by his stage name Shad, was the night's host; although, his appearance felt meagre, as his sole job was to introduce each performer when so much more could have been done.
With a discography touching on peace, freedom, race and identity to name a few, there would have been more engagement if the hip-hop artist and Juno winner performed a song or two.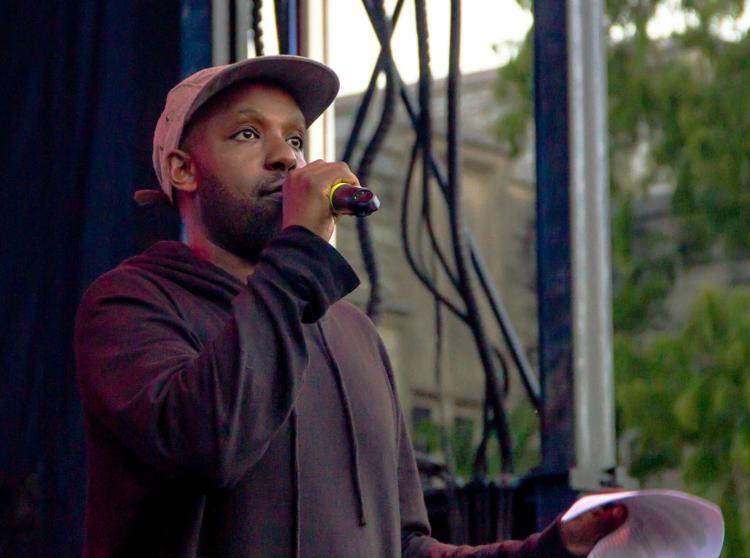 Farrah Khan, a nationally recognized advocate and educator for gender justice, discussed sexual violence and the importance of consent in order to convey the idea that sex and relationships are a collaboration, not a conquest.
Soft-spoken but powerful, Khan prioritized her conversation around normalizing the importance of consent and pleasure when having discussions around sexuality.
Khan interacted flawlessly with the crowd, asking engaging questions behind a meme-filled slide deck that captured audience attention while she discussed a number of sensitive topics, ranging from bystander intervention to sexual assault.
According to Khan, our understanding of sexual education is limited because, in high school, students are taught three things: "don't get pregnant, use a condom, and … if you go to Catholic school, don't have sex."
Khan made it clear that our schools don't talk to us about pleasure, instead choosing to prioritize the idea that we're supposed to know the mechanics of sex. In reality, part of building consent culture is knowing what you do and don't enjoy, focusing on pleasure.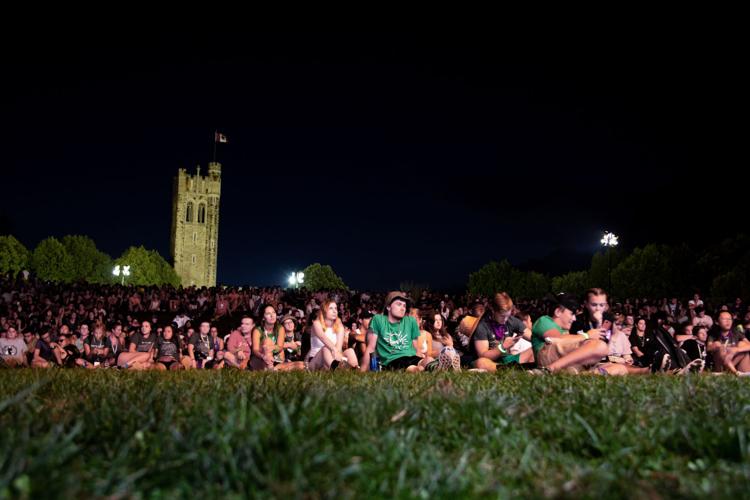 Ian Campeau, former member of the electronic music group A Tribe Called Red and social activist around issues of racism and Indigenous Peoples' rights, shook the stage following Khan's performance with a discussion on how to measure one's own success. 
While on tour with his former band, Campeau found success in playing big shows across the globe, acquiring new fans and, at one point, going as far to say that he thought he'd know he "made it if [he] got free shoes" from festivals he was playing.
However, this colonial definition of success never settled with Campeau, and he didn't feel truly triumphant until he realized that prosperity is not about how much you have, but how little you need — an Anishinaabe take on the values of success.
Following Campeau's performance, the crowd seemed less engaged when it came time for Megan Rafuse and Jordan Axani's performance.
While the two mental health advocates did feed off of each other's empathetic energy when discussing the themes of belonging and imposter syndrome, the feeling didn't resonate with students, who were unengaged and ready to move on with the show, which was plagued with technical issues.
But overall, the hardship, triumph and resilience emphasized in the stories and speeches of the night had the power to build a foundation of inclusivity over the next for years for incoming frosh.