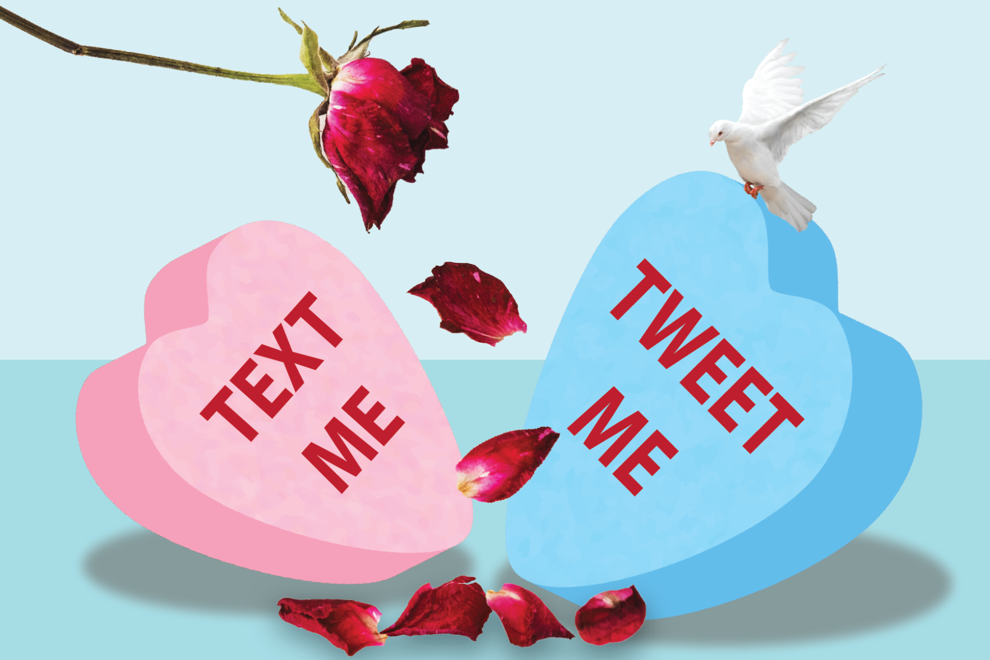 It's 2021 — what happened to dating?
From Grindr, Bumble, Tinder or even Hinge — students have been forced to pick their poison as in-person dating has come to a halt.
And the pandemic has seen a surge in swiping. In March 2020, Tinder saw a record 3 billion swipes in a single day and between March to May 2020, OkCupid saw activity increases of up to 700 per cent. Bumble also saw a 70 per cent jump in singles using their video call feature.
"[Dating app activity has] been pretty frequent, lots of swiping on Tinder, Bumble at some point," says Quin James, a first-year media, information and technoculture student at Western University.
Some people even used dating apps for the first time during the pandemic.
Before downloading dating apps, Mel Mendolia, a first-year BMOS student, had to think about what she wanted from swiping. She downloaded Tinder at the peak of the pandemic, so she had to set some ground rules.
"I'm not the type to just sleep around," she says. "I was just thinking, realistically, I don't want a relationship out of it, but [I'll do] something casual if I think I have a connection with the person." 
The pandemic had many users remaining mindful of social distancing and gathering limits, with hopes of meeting six feet apart or Zoom dating. Mendolia found the guys she matched with were considerate of the circumstances.
"It felt like in the first wave, guys were more desperate to hangout and ask to quarantine together," explains Mendolia. "It felt like the atmosphere shifted from a more normal approach to asking if I'm comfortable with meeting up."
While the pandemic saw a 20 per cent dip in casual sex, hookup culture never died entirely. Dating apps have given users the confidence to skip over essential steps — like introductory conversations — and go straight to asking about sex.
"A lot of people on dating apps are very forward, sending the casual [down to fuck] or just be like, 'hey, I'm horny,'" shares James. "The amount of people who've asked me is alarming, given we're still living through a pandemic."
Dating apps — pandemic or not — are a gamble. Although pandemic circumstances have made dating difficult, dating apps have brought a connection to people's lives. You may just find the one you've been looking for — or at least a crazy story to tell your friends.