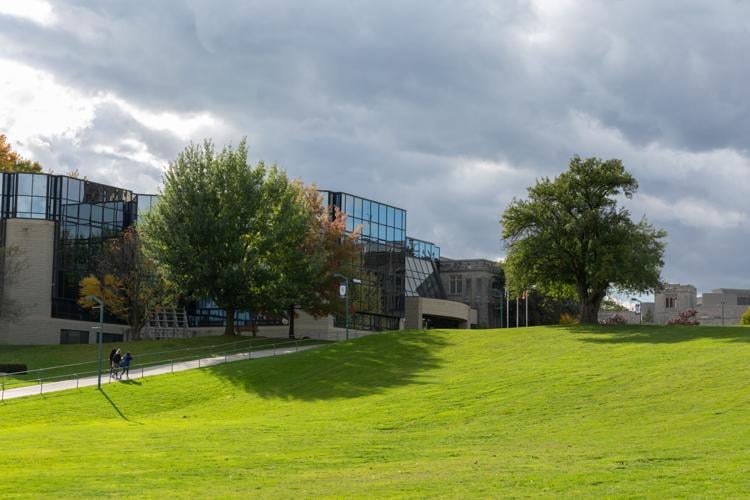 After Western closed campus on March 12, many students entered a frenzy state in fear of the coronavirus and began looking for ways to get back home.
For some, this meant finding a Rideshare back into the Greater Toronto Area and for others, it required purchasing an expensive last-minute flight overseas. Now, near the end of first semester, many of those students have yet to return and a future back to Western's campus remains unclear.
For a number of international students, returning to campus poses a number of risks — there is no certainty as to when they could return home from London, whether self-isolation rules differ for international travellers or the inevitable exposure risks of a long flight.
Daher Zidany, a third-year actuarial science student, says that when he packed his belongings to head home to Abu Dhabi he assumed he'd be back in September, but now he is unsure if he will be seeing Western any time soon. For now, he merely reminisces about "the campus atmosphere … and the Spoke's bagels."
But, the people missing out on campus life aren't all overseas. Many students who live within driving distance from Western chose to stay in their hometowns this school year. 
Richard To, a third-year economics student from Burlington decided not to move back to London this semester. Much like many other families, To's parents worry about the possible risks of living near campus and, although he quickly adapted to living back home, he notes that student life has irrevocably changed.
Take the simple act of walking to class. It provided a number of students with human interaction, but now To says "you don't see anybody 'in person' really — it's a different feeling." Like many, he misses seeing and interacting regularly with other individuals. It feels like any social activity is much more difficult amid the pandemic — sometimes even impossible.
While social isolation is an obvious drawback of living off-campus, the time difference is another huge impact for students abroad.
Cat Blair, a fourth-year genetics student in Calgary, expresses that the opportunity to stay home and work seemed ideal at first but she soon learned it wasn't as easy as expected. On top of juggling a work-school-life balance, Blair also juggles two or more time zones to ensure deadlines are met.
The chaos of school is no longer contained on a sprawling campus with study sessions switching back and forth between the library and University Community Centre. Instead, Blair's workspace is restricted to her room from Monday through Friday.
Many Western students feel campus life and resources offered to students on-campus are the school's most attractive qualities. With COVID-19 cases spiralling in the province, the potential for a rich student life cannot compare to past years. Instead, for those living away from London, Zoom calls and high hopes for the future will have to suffice.