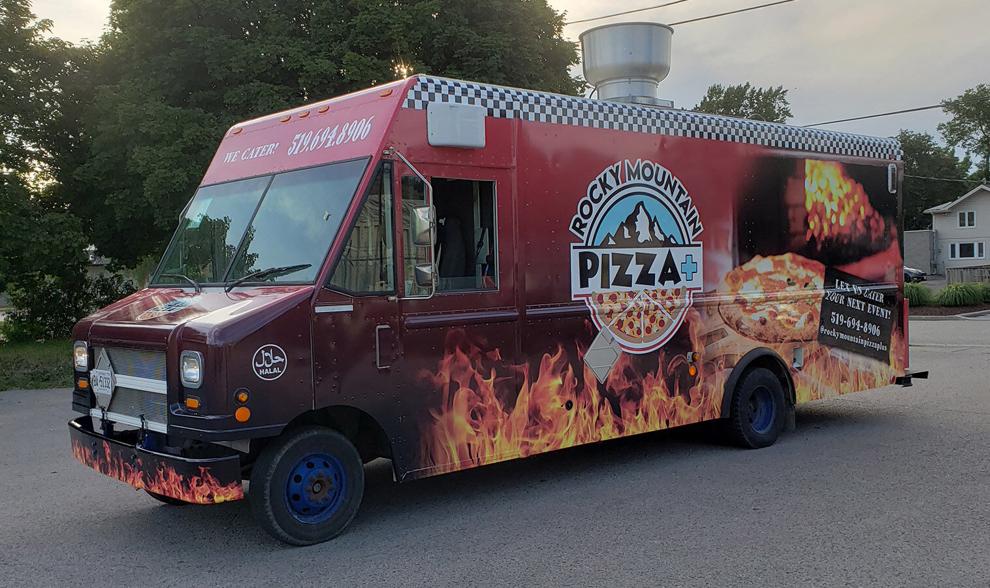 A leap of faith is worth the risk.
That's what Sara Barakzai tells herself after moving from Toronto to London to pursue a career with her family in the food service industry.
Barakzai's brother purchased a Pizza Pizza franchise in London which she began working at immediately. It was only a few years after the move she decided to take her interest in food in an entirely different direction.
Barakzai and her husband purchased an empty, run down food truck in the beginning of 2019, what is now known as Rocky Mountain Pizza. She was ready to serve London through her very own restaurant on wheels after six months of renovations.
It didn't go entirely as she expected, however. The food truck's first few months of business were slow.
"The first time we took our truck out, it was $10," Barakzai says. "We only had one customer."
And it remained the same until the coronavirus hit in early 2020.
"After that, everything has been very good," she says. "We're getting very positive responses and everyone loves our food."
This rise to success can partially be attributed to Rocky Mountain's connection with the London Food Truck Association, an online collective that organizes events and promotes local food trucks. The association has brought Rocky Mountain various opportunities, particularly to serve food at company socials and weddings.
Barakzai's greatest moments as a business owner are when locals provide positive feedback at these events.
"I'm always nervous because I don't want to disappoint the group because their guests are coming and I want to make sure everything is perfect," she says. "Those messages make me very proud."
If the messages aren't compliments, Barakzai says, they're people asking where the food truck is. As Rocky Mountain is constantly moving around the city and operating a limited amount of time in the winter months, pizza is not always available.
This is why Barakzai is working towards opening a brick-and-mortar restaurant.  Having a permanent location will also allow Rocky Mountain the space to keep more ingredients in stock, ensuring that a busy lunch rush won't affect the dinner time crowd.
Since being on Western University's campus, the pizzas and poutines sell out quicker than she's ever seen. With the portions of both being fairly large, students like that they can save money by sharing a meal with a friend, or even bring some of it home for leftovers.
Barakzai has loved to interact with students and run the business at the university. "We'll be there as long as we can," she notes.
Something that remains constant as the food truck travels to different places is Barakzai's generosity. Nearly every time the truck operates outside of hospitals she gives the location 10 to 20 per cent of her earnings. There have been numerous other occasions where she has donated a percentage of the day's sales to a charity of her choice.
"That's what makes me happy," she says. "Now we're able to make enough that we're able to help other people."