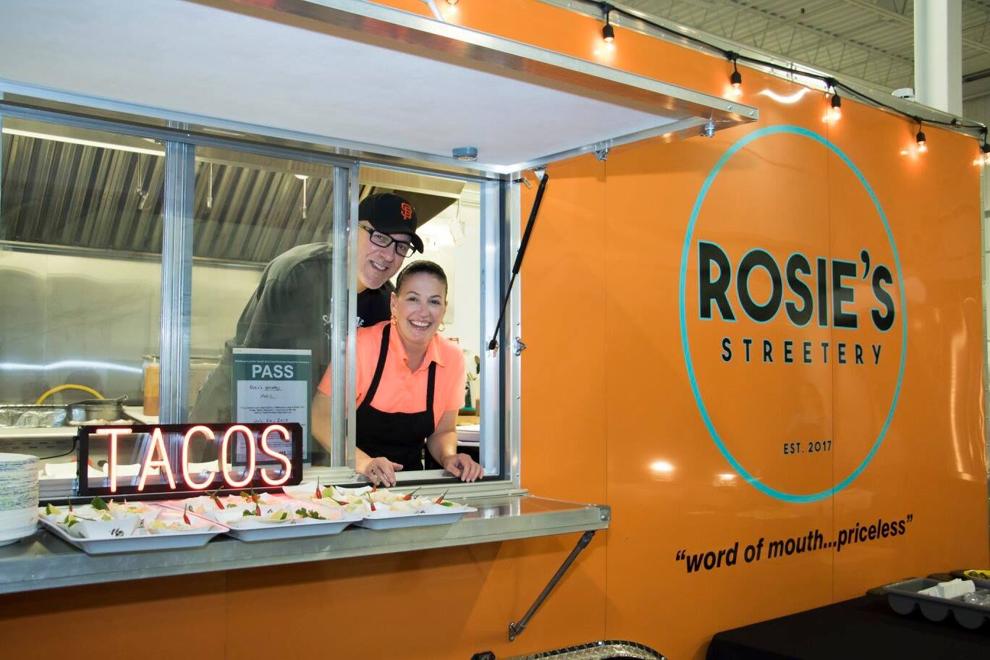 Terry Lourenço began his career in sales management 30 years ago. Now, he finds himself serving tacos. 
It was only four years ago that Lourenço decided to quit his day job and chase his dream of opening a Mexican-inspired food truck.
Lourenço worked in the food service industry for a large corporate restaurant called Chi-Chi's before working in sales. He describes this experience as "the origins of the food concept" for his truck, Rosie's Streetery. 
Rosie's Streetery doesn't sell the stereotypical hard-shell taco Tuesday filled with ground beef, but an elevated, Baja-style taco that incorporates a variety of gourmet toppings. 
The food truck connoisseur was first introduced to this type of taco while visiting his wife's family in San Diego. With access to fresh ingredients year-round, San Diego is known for its Mexican food. 
"I loved the fish tacos down there," Lourenço says. "When I decided to do a food truck, that's the way I wanted to go." 
To his surprise, the most popular item on his menu has turned out to be the jerk chicken taco. His favourite, however, remains the fish and the shrimp tacos. 
All of Rosie's food is made with fresh ingredients, which is why Lourenço recommends people eat the tacos when they're hot and crisp. The transport times associated with applications like Skip the Dishes, Uber Eats and takeout in general makes freshness and quality increasingly difficult. 
"Food that can be eaten on the spot — at a food truck, at a table, at a stand, on your feet, walking back to your office — that's ideal," he said.
Although he acknowledges this business model has brought many restaurants opportunities, especially throughout the coronavirus pandemic, Lourenço believes the food he serves is enjoyed best immediately when it's ready. 
"We have what I call a one-table restaurant," he says. "We got to keep that table turning every 90 seconds." 
The London Food Truck Association, which Rosie's is a member of, was approached by Western University earlier this year to park trucks outside the University Community Centre during lunch hours. 
When the university came to the association initially, it was for a six-week time frame. It was then extended to reading week, and now to winter break. Western has not confirmed whether the trucks will be present next semester. 
"It's a great opportunity for us, there's great traffic flow," says Lourenço. "It's just a different kind of crowd, different vibe. You get to see a lot of younger faces." 
It's typical for business to slow down this time of year, largely due to Canada's climate. As the festivals and events season comes to a close along with the warm weather, it's increasingly rare to see food trucks lined up outside city streets. 
Being at the university has completely changed this scenario. "The whole experience has been very positive," Lourenço says. 
Lourenço notes that students have been a perfect customer base, as they are usually in a rush, trying to grab a quick meal before heading to class. Getting the food out as quickly as possible is what Rosie's is famous for. 
One thing that doesn't change on or off campus is his appreciation for customer feedback. When people come up to the truck and admire its bright orange exterior, Lourenço knows his hard work has paid off. 
"I'm proud when people linger and ask questions," he says. "I like customers who come back and say 'that's the best'... I like the ones that compliment."