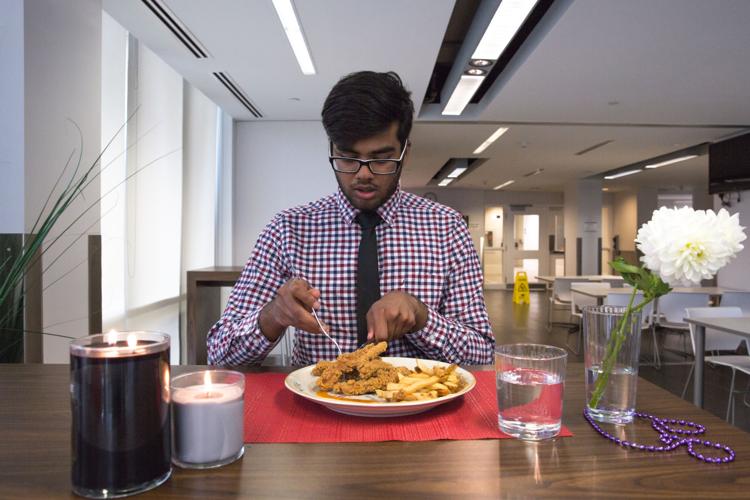 Starting university can be daunting enough without the realization that for most first-years, their parents are no longer around to help them plan every aspect of their lives including meals. Sure, having a cafeteria in residence means you don't have to make any meals yourself, but discretion is required with regards to both health and financial aspects. You might want to treat yourself to the snack bar most days, but it can add up in more ways than one.
In addition to residence cafeterias, there are 28 eateries and 22 coffee shops on campus. It's all a bit much to take in, but luckily there are many resources available at Western University to help you plan for nutritious eating.
Residence cafeterias operate on a six-week cycle with an average of six hot entrées. These include vegan, gluten-free and vegetarian options. Hospitality Services at Western recommends every entrée follow these guidelines: half fruits and vegetables, a quarter lean protein and a quarter whole grains.
There are also a couple of useful tools for planning your healthy eating habits, on and off campus, like FRESH, the program developed by graduate students taking MSc in foods and nutrition at Brescia University College. They've established quite a few tricks for healthy eating, like cards displaying the nutritional facts of the rez food on the cafeteria tables. There are also points cards that will give you a free piece of fruit or carton of milk after purchasing nine fruits, salads or dairy products in residence. There's also their HEALTHIER 4U stickers on healthy vending machine options.
For on-campus eateries, there are several healthy dining options available including Pita Pit, Subway, Quesada, the Wave and the Spoke — just to name a few.
It's easy to become victim to the notorious freshman 15, but thankfully Western's residence cafeterias and campus eateries are well-equipped to help you maintain a healthy and affordable diet.