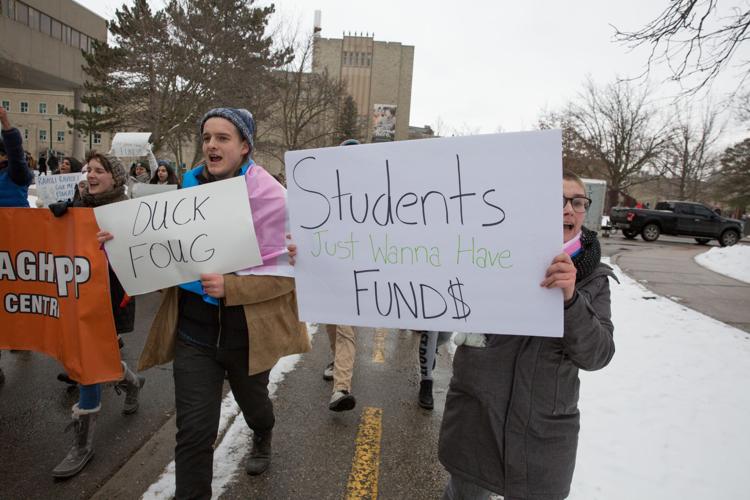 2019 has barely begun, but already, Ford seems to be on a warpath to damage student life as much as possible. Modifications to the Ontario Student Assistance Program mean that not only has free tuition for low-income students been cut, but now students can also choose to opt out of the fees that fund groups on campus like clubs and student newspapers.
Unfortunately, that's not all. Last summer, Ontario Premier Doug Ford announced he would repeal the 2015 provincial sex-education curriculum, reverting back to the 1998 curriculum. The old curriculum doesn't cover cyber-sex and social media, consent, nor LGBTQ2+ representation, meaning that topics such as gender identity and same-sex marriage will no longer be addressed. 
"My sister is still in public school," Rosa Kniivila, a fourth-year history and Middle Eastern studies student and Pride Western representative, elaborates. "And her classmate once asked her teacher to just explain what trans people are or express any manner of support, and the teacher said that they're not allowed to talk about it."
As a trans individual, Kniivila considered it horrifying, as a lack of education led to her own issues regarding gender identity and sexual orientation. 
"I was in the Catholic system my entire life, and I never got to hear about what ended up being my identity growing up," she says.
These two Progressive Conservative changes will severely affect some campus groups, such as Pride Western and Spectrum, two LGBTQ2+ organizations on campus.
By allowing students to opt out of any fees deemed non-essential, Ford has simultaneously cut funding from many clubs and groups across Western University. With less funding available, LGBTQ2+ groups on campus will have less support services and outreach available to members of their community. The repeal of the sex-ed curriculum may also mean that queer students in high school will not be able to learn more about themselves and their identities.
"I think it's particularly dangerous because it keeps people uninformed," says Grace*, a fourth-year psychology student at Western. 
She also mentioned that members of marginalized identities don't have the same political power and privilege as many others in society for self-determination and that a lack of information would lead them to find misinforming details on the internet about their sexual identities — something she considers dangerous.
Misinformation is not the only issue faced by these groups. A lack of funding means a tighter budget, and it doesn't appear that this issue will be fixed anytime soon. 
"I don't think our budget is high enough as is, so it's not great news," Kniivila says.
Due to the option to opt out of ancillary fees, Kniivila suggests that over the long term, Pride Western's services — as a USC peer program — may be reduced. She says they might be forced to implement a purely volunteer-based staff for their services. 
"We provide support systems for LGBTQ folk on campus," Grace* continues. "And with these cuts impacting what we do, perhaps in the future, a lot of LGBTQ students on campus will not have access to a support system that you're supposed to have when you go to university. I think that's particularly concerning."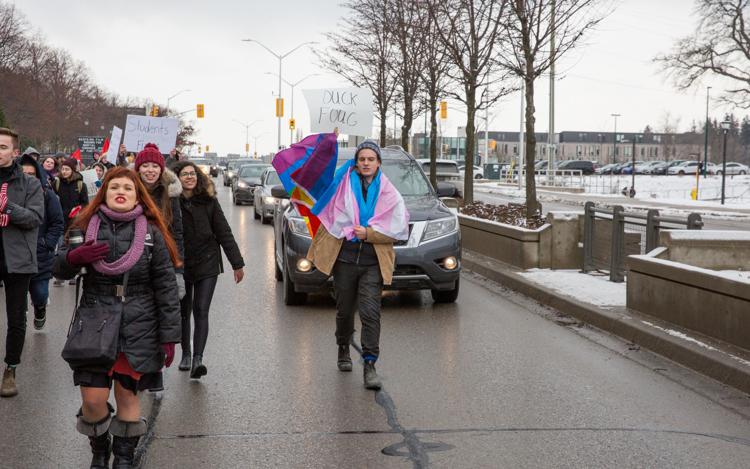 The OSAP changes, which have reduced the amount of money most students will receive, has also caused controversy.
"I won't be returning to Western because I can't afford to," Kniivila says. "And I know a lot of LGBTQ people will also struggle to return — if they return at all. It might just be that we're representing a smaller and smaller population on campus, as marginalized students who are most likely to be impoverished can no longer attend university."
Several years ago, Doug Ford was the only Toronto councillor to vote against establishing a homeless shelter for LGBTQ2+ youth. He also attempted to pass a policy that would have removed gender identity from Ontario's sex-ed curriculum, although he repealed it.
"I think LGBTQ students kind of receive the message from the government that we don't matter to our provincial government with these cuts," Kniivila says. "Because this is a message that these services aren't valued, and they very much are, and they're very much needed by LGBTQ students on campus."
According to a 2014 General Social Survey on Canadians' safety, Canadians aged 18 and older who identified as lesbian, gay or bisexual were much more likely than their heterosexual counterparts to be victims of violent crime. The study found that out of 1,000 heterosexual Canadians, only 69 were victims of violent crime. This number rises to 142 for homosexual Canadians and further to 267 for bisexual Canadians.
Ford does not appear to have the interests of students in mind — including the LGBTQ2+ community of Canada. Ford has undertaken measures that impact the marginalized communities on campus negatively, through direct or indirect measures, and from what he's shown so far, there seems to be few signs of stopping these policies anytime soon.
"The way things are looking right now, I'm expecting to work a minimum wage job for the rest of my life, and that is terrifying to me, just because I know a number of people who can't even manage that," Kniivila says. "It's just horrifying to me."
*Names have been changed to protect the privacy of individuals.
Update (9:02 p.m., Feb. 17): Paragraph 12 was updated to clarify that Pride Western is not within the USC clubs system.