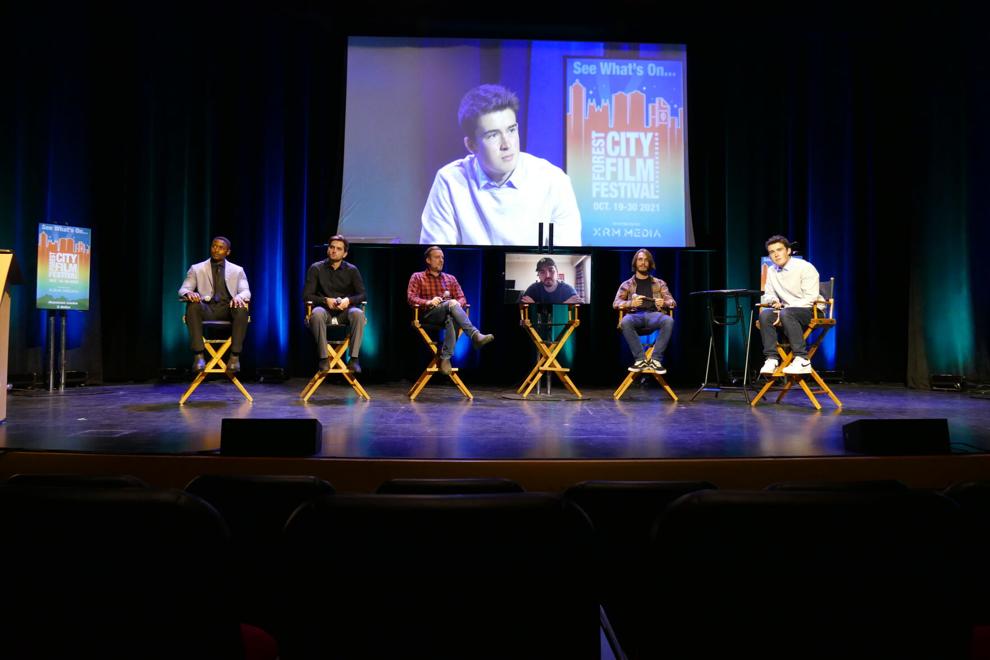 The seventh annual Forest City Film Festival will celebrate works from Southwestern Ontario filmmakers this weekend, including past and present Western students. 
The festival will feature 50 different films, including features, shorts, documentaries and animations. Fourth-year film studies student Ethan Hickey will exhibit his film Burden at the festival at 7 p.m. Sunday. Hickey says a lot of the film was shot on Western University's campus, and students might recognize a few key shots. 
"Production was a lot of fun. We turned the front lobby of [University College] into a police station over the summer," he explains. 
Hickey has wanted to make movies for a long time. At the age of 15, he wrote his first feature script Becoming Men and used that as inspiration for the film in theatres today. Burden outlines the lead up of a young man's life to when he causes a car accident.
"We always kind of see accidents from a victim's side of things," explains Hickey. "And so I wanted to play it from the other side from the perspective of the person who causes the accident."
The festival will also notably feature a documentary directed by Western alumnus, CJ Lowry inspired by his time at the university.  
Lowry graduated from Western in 1977 with a degree in English. His film, Rebel Angel, is a personal film about Ross Woodman, a late professor who was in Western's English department and had a heavy impact on Lowry and his career. 
"He was the only other one besides my family who encouraged me to travel," says Lowry. "Other professors of mine were telling me to continue my education and get a master accreditation."
Lowry eventually travelled to Afghanistan, India and Nepals and said these experiences influenced his filmmaking process. 
"The film is about a person who was like lightning in a bottle. Who didn't leave traces that were accessible," explains Lowry. Rebel Angel will play 6 p.m. Saturday.
Film-goers will also be able to participate in industry workshops and networking events, a screenplay competition, filmmaker question periods, receptions and an awards ceremony.
The festival will run in downtown London from Oct. 15 to Oct. 23.