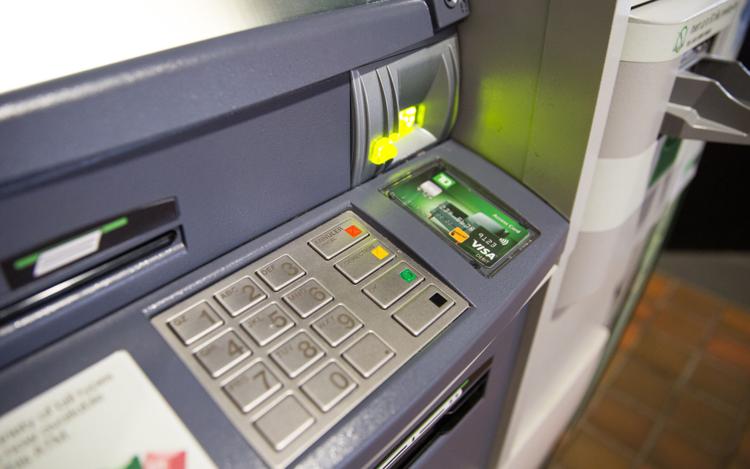 A Spoke lunch on Monday, coffee before your Tuesday morning class and maybe nachos and drinks at Jack Astor's Wednesday night — all before the weekend rolls around and the gang heads to Richmond Row for a hefty spending spree on cab fares, cover, drinks and post-bar food. 
In that week alone, you are spending more than $150. That is an average week for a university student. Spending like this could ensure single digits on your bank account balance.
We'd like to offer up four tips free of charge: how do you set a weekly budget, and actually stick to it?
Tip #1: Meal planning.
No, not meal planning in the traditional sense: having all your meals made and put in containers by Sunday night.
Instead, consciously think about what and when you are going to eat on your schedule. If you have a long day on campus, put some thought into how much food you'll need and pack it the night before.  
When you grocery shop, think about buying food that could be used to make a quick, filling and packable lunch or dinner, like fixings for a sandwich. 
We often think it is easier to grab something quickly on campus than it is to pack something the night before or morning of. But if you are able to purchase protein rich foods like trail mix or carrots and hummus — foods that can quickly be thrown into a lunch bag — it can save you a ton of money. 
Tip #2: Learn about, and actually use, public transit.
Your bus pass is a great resource to use when getting to and from campus, and anywhere around the city London. But fewer students know about the University Students' Council-funded shuttle.
The Mustang Express runs through downtown and to a number of student concentrated living areas, and can help you get home from a night out. All you need to show is your student card. 
Instead of unnecessary spending on cab or Uber fares, buses can help you save your spending money.
Tip #3: Feel out your classes before you run to the bookstore for textbooks.
Us students want to save money, but what about a week with exponential spending potential?
Take the first few weeks of September: you are required to purchase a million textbooks and are probably buying out all the Western merch from the Book Store in preparation for Fake Homecoming.
Don't run to the bookstore to pick up everything on your book list.
Wait it out, head to your classes first and do some research. Feel it out and ask around about your professor and how much they actually rely on the reading material.
In some classes, the textbooks will be very important and in others, they will be virtually useless. Before you drop a cool thousand on books, figure out what you really need. 
Tip #4: Don't buy a closet's worth of Western merchandise.
I repeat, do not.
Sure, it's cool to have a few Western sweaters to wear to your exams and to keep for post university sentiment. But you do not currently, and will never need your entire wardrobe to be purple and white.
Often, people over-buy merch to try to find the perfect outfit for Broughdale and homecoming events. Plan your outfits ahead of time. Start now by looking at the dollar store or Forever 21, try and find clothing and accessories with that Western purple for a much cheaper price.
It will curb last minute impulse purchasing that will result in you dropping $150 at the Book Store on the Friday before the event. 
It's obvious to say that spending money in university is easier than not spending it. But it's not inevitable.
You can, at least, delay running back to your parents and confessing that you are, in fact, broke.