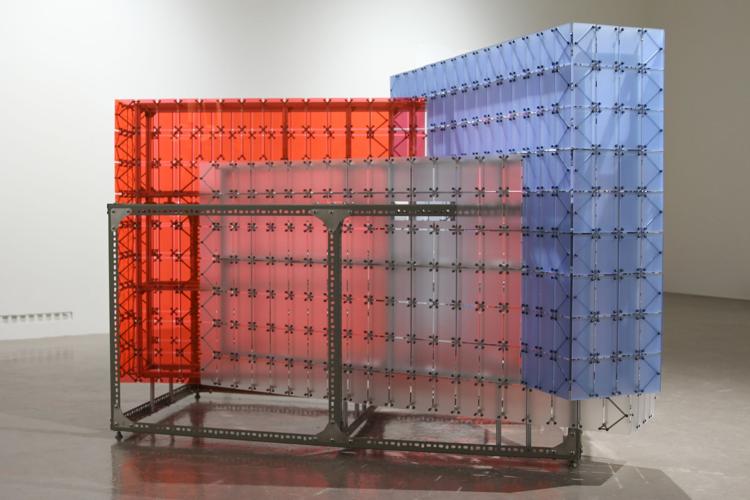 Walk into the McIntosh Gallery this month and enter a laboratory of artistic proportions. The new exhibition, Futurisms, is curated by Adam Lauder and is meant to be an experiment of sorts using contemporary art and historical and modern theories. 
Within the exhibit are large sculptural pieces: a detailed sketch of Weldon Library's brutalist architecture and square canvases painted in different solid colours.
Don't be surprised if the connection between the works seems difficult to find. As Lauder explains, that's kind of the point.
"I wanted to create a laboratory in which works that ... are not alike could interact," he says. He wants to see if anything unexpected develops. Here, Lauder is working off of french theorist, Francois Laruelle's concept of "superposition" wherein things (in this case, artworks) are layered or "superimposed" on top of one another to see what evolves. 
According to Lauder, the show is less of a single thesis or statement and more of a "network of propositions" between "contemporary artists engaged with the social legacies of historical modernisms." However, one similarity he is able to draw is that the pieces are thinking about the future, occasionally looking to the past to uncover visions of the future.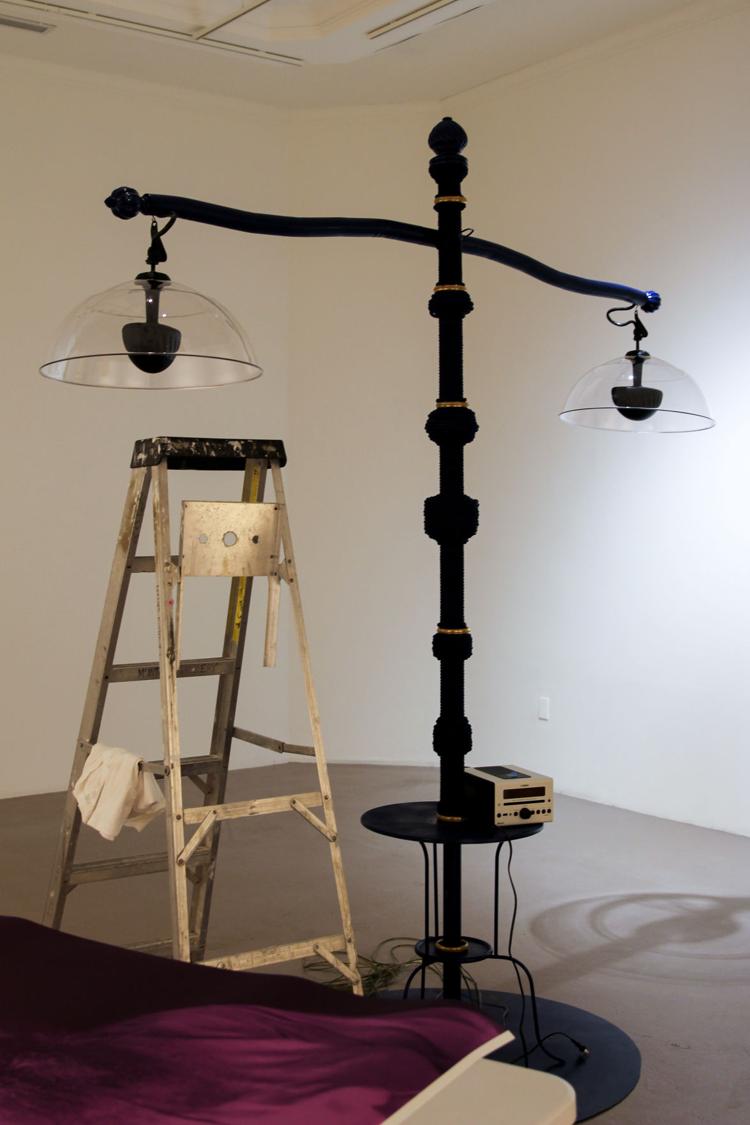 This concept draws on ideas explored by London-based psychiatrist, Richard Maurice Bucke, and his famous theory of "cosmic consciousness" — the idea of a utopian future of social transformation. Lauder explains that he wanted to incorporate artists using modernism to the think about "the social" and "the future" on a broader scale, rather than their own nostalgia for the past.
"To me, Bucke was a historical futurist like European and American avant-garde contemporaries: … someone thinking about the future and its social consequences," he says.
Using the theories of Bucke and Laruelle help give structure to an otherwise highly conceptual exhibition. By understanding Lauder's theoretical inspiration, viewers can begin to make their own connections as they walk among the work.
Lauder is excited about the outcome of Futurisms and is pleased with how the differences among the works help to compliment each other. He hopes that the show will illicit curiosity among students about the past and about the global impacts that London, Ont. has had through figures like Bucke.
The opening reception for Futurisms takes place Sept. 22 at the McIntosh Gallery from 7 p.m. to 9 p.m. and will be on display until Oct. 28.