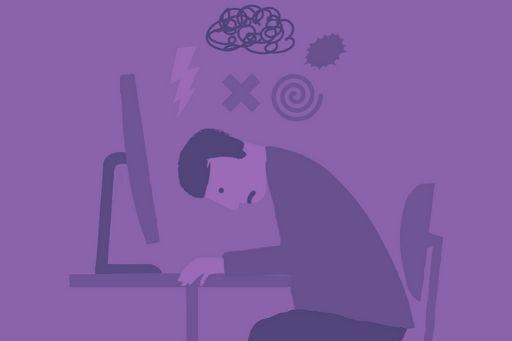 With first semester under their belts, many students are starting to figure out how remote learning works best for them.
But, many students also figured out that remote learning is definitely not for them. Here are a few things to try if virtual classrooms just haven't been your cup of tea so far, no matter where in the world you're tuning into lectures from.
Adjust to different time zones
You may be on a completely different schedule than your synchronous classes, professors and peers depending where in the world you're tuning in from. As an international or out-of-province student, you'll likely need to work harder than most to maintain your schedule.
Talk to your professors or academic counsellors to see if there are any workarounds if classes have you jet lagged.
Dedicate an area for studying
Having a reliable study space is integral to maintain a realistic study schedule. Make sure the space is quiet, de-cluttered, well-illuminated and keep all studying essentials close-by.
Families can be loud and distracting, try to have an honest conversation about how you'll need some peace and quiet during the day.
Practice time management
Create a weekly schedule you can follow — it doesn't have to be set in stone but having a rough idea of what you're going to do will help you stay motivated. You can try time-blocking, a strategy where you allocate a certain number of hours for each task; allocating time for both academic and non-academic activities is beneficial. Managing time between these will help prevent distractions.
Many students also find the Pomodoro Technique helpful, where they set a timer and work steadfast for 20 minutes and then take a five minute break. This method is helpful when you feel the longest you could possibly study for is 20 minutes — you'll likely be surprised the amount of time you're able to keep going.
Hold yourself accountable
Whether it's online learning or in-person classes, no professor exonerates students for slacking off. In an in-person class, professors would remind students about an upcoming test dates or assignments, but with remote learning it's your responsibility to keep track of key dates. Use a calendar or daily agenda to plan all due dates accordingly. Organization will subdue stress and help you put some "me time" aside. 
Limit news and social media
Staying aware of current affairs is integral but being overly reliant on the news — even if the American capitol is under siege or the Canadian borders are opening to international students — may cause unnecessary stress. Similarly, constantly checking your phone to see what students on campus are getting up to is bound to create social anxiety, and by extension, FOMO — a fear of missing out.
Be patient with yourself and set aside a couple of minutes in your day to relax.
Go the extra mile
Online learning can very often feel solitary. It's up to you to go the extra mile to connect with professors and peers, and if done right, remote learning can enhance collaborative skills. Reaching out to your professors to discuss course content you find interesting also cements what you've learned, as opposed to passively reading heaps of information.
It's natural to feel anxious in virtual learning environment but it is also up to you to make your time at home as smooth as possible.
---
We want to know about your sex life — or lack thereof. Take our ANONYMOUS annual sex survey for the Gazette's upcoming Sex Issue.