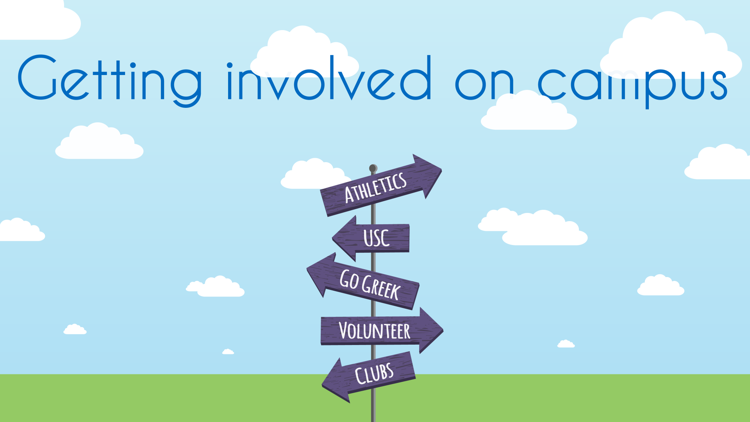 One of the greatest things about attending a university with a well-developed student community is the many ways you can get involved on campus. Western has a lot to offer with around 200 clubs, and getting involved in your first year may turn out to be one of the best decisions you make during your undergrad.
Here are some of the many organizations and groups you can join to get involved.
USC
Think of the University Students' Council like your high school's student council, only bigger. The USC advocates on behalf of all undergraduate students and provides them with services, programming and events aimed at improving the  =student experience, like providing the bus pass or the health plan. As Canada's largest student government organization, there are many ways to get involved — check out USC Day on Sept. 7 at the University Community Centre to find out how. The organization offers many leadership positions that students can apply for, which are great ways to gain professional experience. 
Clubs 
From charity organizations such as Habitat For Humanity and Free The Children Western to cultural clubs such as Canadian Asian International Students Association and African Students Association, whatever your interests are, there's a club for you. There are countless different clubs at Western, ones relating to academics, health and wellness, music and performing arts, sport clubs and many more. You'd be surprised at how many people share the same interests as you, after all, there are over 8,500 members belonging to the different clubs at Western. Joining a club is easy, you can join online or visit a club's booth in the UCC during clubs week from Sept. 18 to 22.
Greek life
With over 10 fraternities and five sororities, Greek life is alive and well at Western. Getting involved in the Greek community not only provides you with a chance to meet fellow students and make the large community feel smaller, but there are also a lot of opportunities to get involved on campus by going Greek. Each year, fraternities and sororities hold their own charity events where the community comes together to support a good cause. Also, the Greek system is run by its members with many appointed to leadership positions. Holding a leadership position is a great way to build confidence and stack up your resume.  
Volunteering
There are much volunteer opportunities on campus. Some on-campus volunteering opportunities include volunteering for Community Service Learning in residence, the McIntosh Gallery, fall preview day, Purple Bikes, the Gazette and more. In addition to on-campus volunteering, Western also offers off-campus opportunities. Some include international ones like Alternative Spring Break which takes place during the February reading week. ASB is a volunteer experience that focuses on community building either close to home like London or abroad. Past locations include the Dominican Republic, Jamaica and Costa Rica. 
Varsity/intramural Sports
Western has a great reputation when it comes to athletics. There are 22 high-performing varsity sports and 24 varsity clubs. Joining a varsity sport is a commitment, but it's a rewarding one. Intramurals are also a great way to get involved in sports as they offer different levels of commitment and intensity.
Getting involved is one of the best ways to make the most of your undergraduate career. From making new friends to gaining important skills and experiences, these are only a few of the benefits of joining an organization or club on campus.