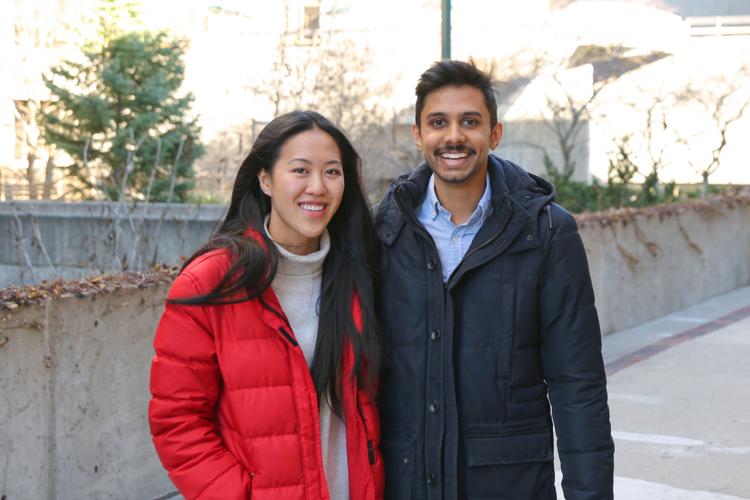 After learning about the homelessness problem in London, two Western University students decided to tackle the problem head-on.
Fourth-year medical sciences student Yousuf Ahmed and fourth-year biology student Jackie Tsang decided to start a non-profit charity called Hashtag Lunchbag London to donate lunch bags with food to people facing homelessness.
On Nov. 22, Hashtag Lunchbag London donated over 600 lunch bags to different homeless shelters and charities in London as part of their cultural club's event. 
"The cultural club's event aims to celebrate diversity while bringing people together for a greater cause," says Ahmed.
The charity's goal is to encourage students and locals to come together and pack lunch bags for people facing homelessness. After packing the lunch bags, Tsang says the volunteers go out in the community and deliver them to different shelters.
The two began their project in 2015. Tsang notes that they began their project because they learned London had a high number of people facing homelessness per capita.
After two years, the charity has donated to all seven of London's homeless shelters. Some of these shelters include the Rotholme Women's & Family Shelter, the Unity Project for the Relief of Homelessness in London and The Salvation Army.
The charity hosts two to three lunch-bag-making events per year. Tsang says the lunch bag assembly process typically happens on or near campus, making it accessible to students. The charity gets their food from various grocery stores in London. Volunteers who want to contribute pay $10 to cover some of the costs.
"[Students should get involved] because it's lot of fun. Although it's volunteering, you feel like you're hanging out. At our lunch bag packing events, we have a DJ and a photo booth," says Tsang.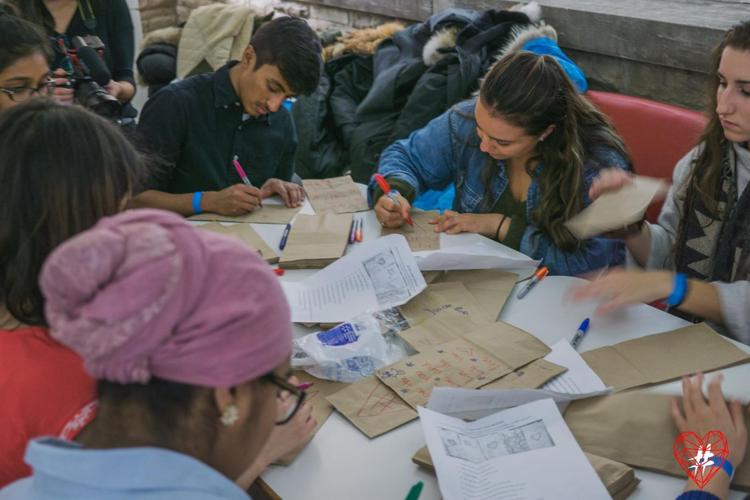 Student volunteers also decorate the lunch bags and write kind messages in them.
Tsang hopes that these lunch bags will not only provide sustenance for individuals facing homelessness but also remind them that they matter.
"There's a lot of apathy surrounding the issue of homelessness. When you walk downtown, you often see that these people are overlooked, but they're human beings who may be going through a tough time," says Tsang. "So these lunch bags hopefully offer a pick-me-up to them and remind them they're important."