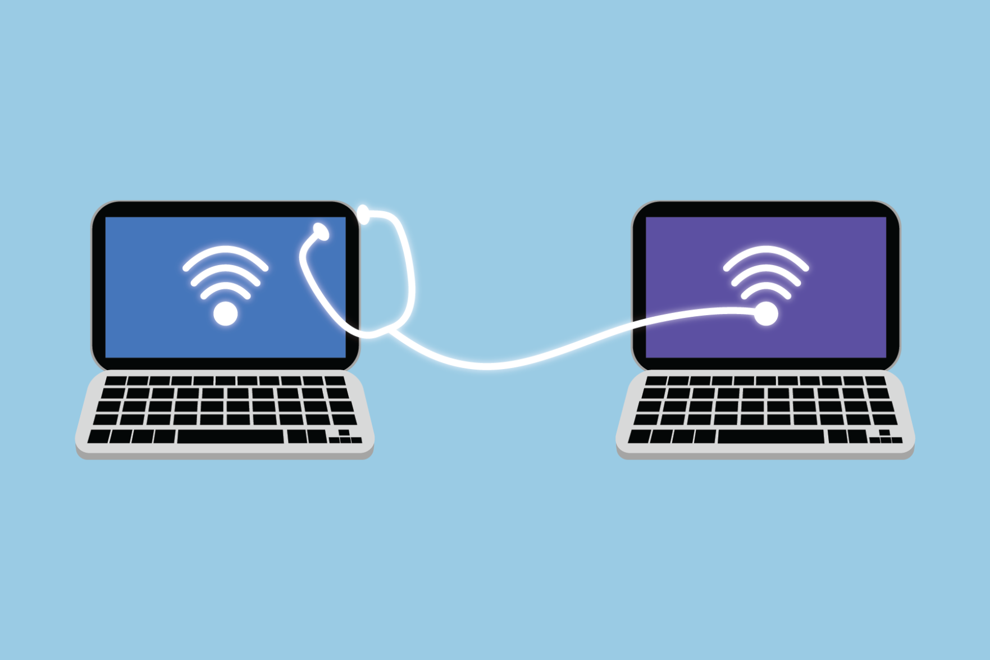 Students clad in business attire sat around tables in small groups, laughing nervously while awaiting the final decision regarding the winner of this year's health studies annual case competition, the Healthcare Challenge. After all, it's no easy feat coming up with a solution to one of the biggest issues plaguing Ontario's $54 billion health care system.
From bruises to concussions, everyone has gotten hurt at some point in their lives. And when you're in pain or you're sick, you want be cured — and quickly. But in our backlogged health care system, that's not always possible.
"Many elective surgeries, such as hip replacements or knee replacements, can be a year or two years wait. That's one of the wait times that we're seeing, as well as in nursing homes. Nursing homes are always fully packed," explains Atharv Joshi, a second-year health studies student and coordinator of the competition.
Twenty-three teams submitted a 250-word proposal, and eight teams advanced to the next stage where they presented their solutions to a panel of judges, which included graduates from the School of Health Studies and one of Western University's research professors. The presentation occurred on March 3.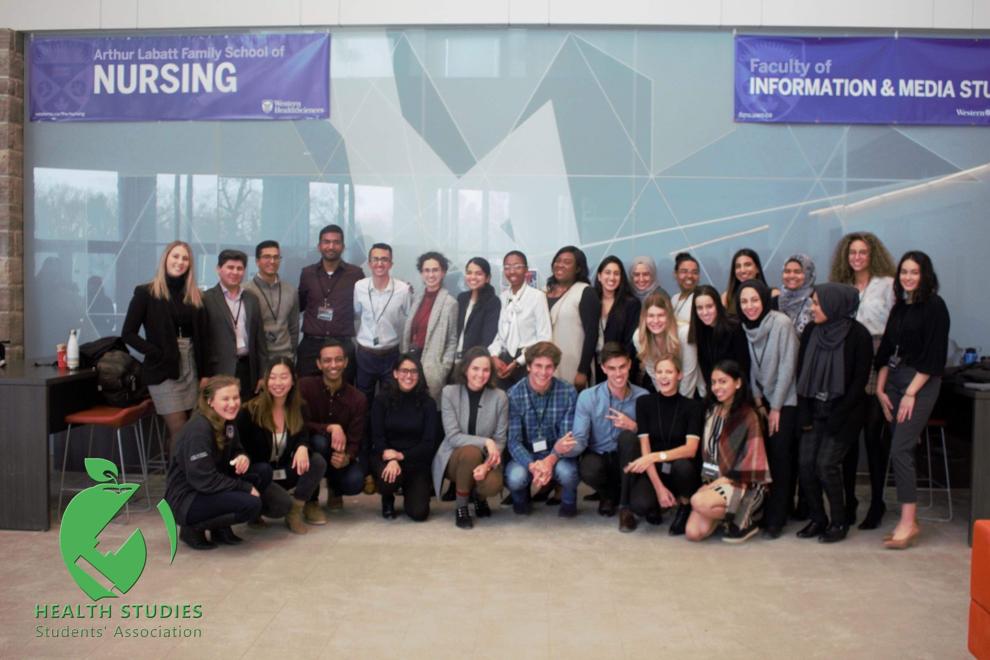 The prize includes a $500 cash prize per team member to be used toward academics. However, for the health studies students, this case competition represents a much bigger "win" in the grand scheme of things.
"We know that Ivey has their business case competitions, as well as Western Law, they have their mock trials; there hasn't really been anything for the science students," says Atharvjoshi.
According to one of the coordinators of the event, Mary Grannary, a first-year Health Sciences student, the competition also represents a door for broader discussions on health and medical care.
"When people think of health sciences and the medical community, it's centred a lot on medicine," says Grannary. "This [competition] highlights that whole other aspect that comes with it, the social determinants of health. That idea of policy and the inner-workings behind healthcare. It kind of makes the idea of health care and health studies a little more holistic."
The idea of a multi-faceted approach, as well as feasibility and cost efficiency, were defining factors when choosing the winners. Dhruvika Angrish, Zohra Bhimani and Claudia Enderlein, all in their fourth year of the Health Sciences program, received high praise from the judges for their innovative — and prize-winning — solution to wait times.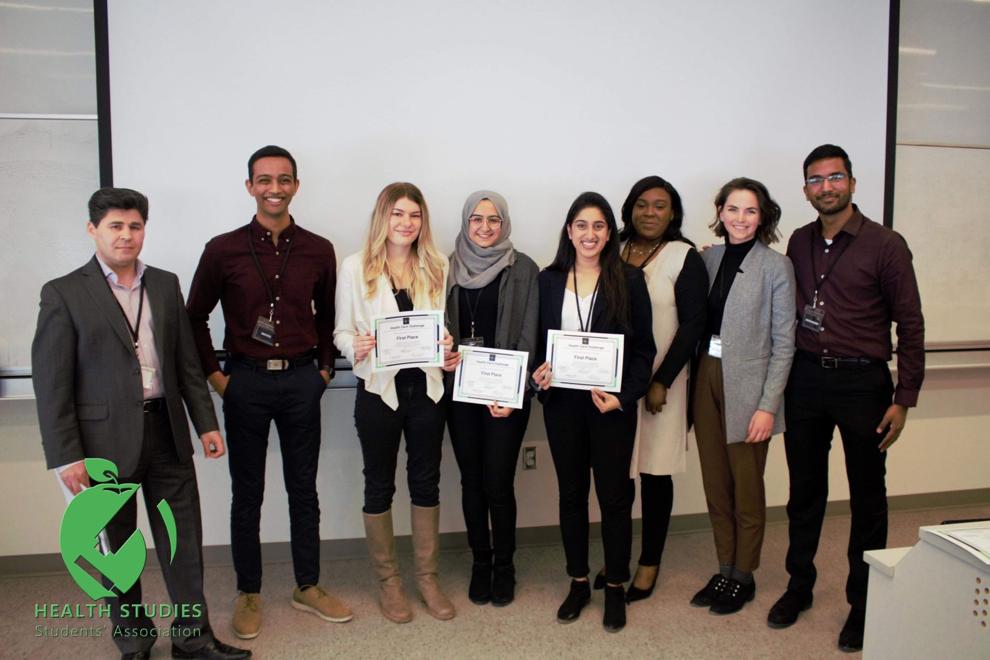 Their winning idea is called "Connect Care," an online platform that would allow family doctors to have virtual consultations with specialists. This platform would also allow individuals to have online consultations with their family doctors and grant them access to their medical records.
"Right now, you wait between seeing your specialist and getting treatment for about 11 weeks, and about 8.7 weeks between seeing your family doctor. We're trying to reduce that time by having a virtual consult right at your family doctor appointments so you don't have to wait that two months in between," describes Bhimani.
This system is not only a time saver, but takes into account people of different geographic and demographic situations who might have difficulty physically coming to the hospital.
Angrish, Bhimani and Enderlein hope to spend their hard-earned prize money on a conference they can attend together, where perhaps they'll gain the skills and knowledge to truly take Connect Care to the next level.