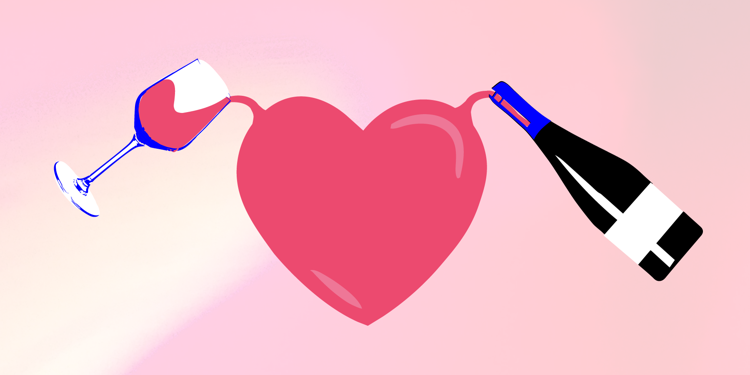 Navigating sex and relationships as a young adult, in or out of a university setting, can be nuanced, fun, frustrating and sometimes overwhelming. A plethora of factors go into initiating sex for young adults. Am I attracted to them? What's the atmosphere like? Do we have common interests? When was the last time I had sex? Are they playing hard to get? Did they like my Instagram photo?
Alcohol is often blamed as a factor that impairs sexual decisions, which often means liquid courage becomes liquid scapegoat. But does alcohol play as big a factor as we think?
If we were to exclusively evaluate the influence of booze on sex from country lyrics, the answer would undoubtedly be, yes, alcohol is a major factor. Lyrics like, "Hold my beer while I kiss your girlfriend," or Carrie Underwood's infamous line, "Right now, she's probably saying 'I'm drunk,' and he's a-thinking that he's gonna get lucky," directly correlate instances of cheating, sexual performance issues and unclear consent to
The truthful answer of this correlation is, as always, more complex than a simple yes or no.
When asked if alcohol affects her romantic or sexual decisions, Olivia*, a fourth-year Ivey student, laughs and responds.
"Yeah, I'll get drunk and kiss you," she says. A comical answer, but people may be surprised that the causation of alcohol and riskier sex is not as strong as we've been conditioned to believe.
Bill Fisher, a Western University professor of psychology, obstetrics and gynaecology, emphasizes that prior to the involvement of alcohol, the romantic engagements of Canadians aged 15 to 24 are already quite risky.
Looking at four specific categories — consent, contraception, cheating and pleasure — the Canadian university demographic performs poorly even while stone-cold sober. Contraception is not used 100 per cent of the time, and sex generally does not involve affirmative consent, has low pleasure ratings, and often involves excursions outside of relationship boundaries.
"The question of whether alcohol impairs an already problematic pattern of behaviour is one I would put into perspective," Fisher remarks.
Direct physiological effects involve diminished cognitive processes, unclear thinking, blurred vision and slurred speaking, which isn't news to anyone who has had a few beers. Alcohol also causes an increase in risk-taking behaviours, which is compensated for when an individual is aware of their consumption.
Indirectly, alcohol creates a psychological expectation that impairs cognition and increases risk-taking.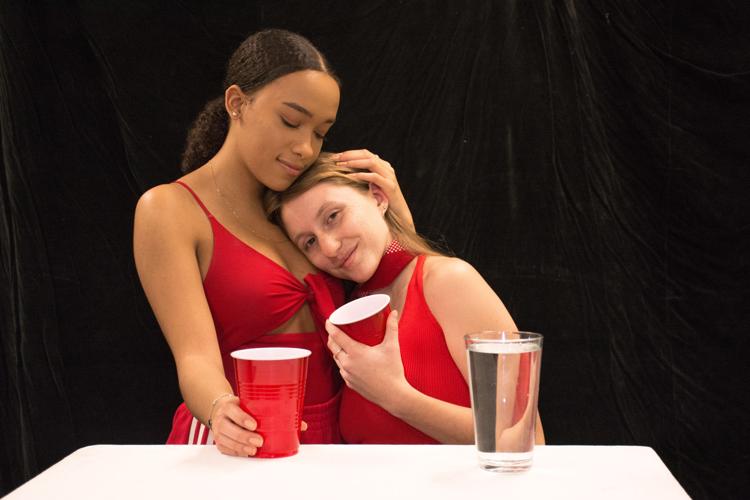 One study found that the mere belief that one had consumed alcohol (when they had in fact received a placebo) exhibited slower reaction times and attention deficiency. The results support the notion that thinking you're drinking facilitates the same cognitive impairment as actually drinking. There haven't been any conclusions on whether risk-taking after alcohol consumption is also driven by a psychological component. 
Another consideration is the environment in which alcohol consumption often takes place: nameless bars, fraternity houses, costume parties — often the architecture of these spaces is designed to depersonalize and dehumanize. The sensory overload — deafening music, bright lights and cramped spaces — also amplifies these effects. The resulting anonymity of the atmosphere is liberating and promotes sexual risk-taking, regardless of the involvement of alcohol.
"I don't think drinking helps people engage in safer sex, but it's probably not as robust a cause as people think; let's just be clear that we are already in a setting where we could improve consent, contraception and relationship boundaries," says Fisher.
Fisher is all too familiar with poor performance from young people in rudimentary categories of sexual health. Over the course of his teaching career, he's had students ask him for advice about safe sex or consent and be surprised with his simple and rational answers; such as, yes, you should use condoms and consent should be explicit. 
Unfortunately, the Canadian university demographic walks a dangerous line between being comfortable enough to engage in sex and too apprehensive to openly discuss it.
For example, expressing and obtaining consent should be at the forefront of our sexual endeavours. Instead, the language used among young people to initiate sex is coded and indirect. These fundamental issues in consent conversations are not improved by alcohol, but are also not eliminated when individuals are sober.
When asked about pursuing girls, Chris*, a fourth-year management and organizational studies student at Western, could not identify strong differences in methods when he is intoxicated. "I would say my pick-up lines are pretty much the same when I'm drunk [versus sober]." Chris says he uses indirect one-liners to initiate an attempted hookup.
Chris refers to pick-up lines like, "Want to get out of here?" or, "What are you doing later?" as his go-tos. These are commonplace lines that young adults may think are coy and playful, when in reality they leave both parties confused and possibly on different pages.
In terms of contraception, it's widely joked about among young adults that condoms shouldn't be used. There are many things that fuel this belief, such as a lack of education or notions that protection interrupts the mood and makes sex less pleasurable.
In 2010, Statistics Canada found that 68 per cent of sexually active 15- to 24-year-olds reported using condoms the last time they had sex. Another study did not find any correlation between alcohol consumption and less frequent condom use in any population studied. 
When examining relationship boundaries, there are no studies to date that have causally related drinking to cheating. Without alcohol, Fisher's survey research shows about a 20 per cent chance of university age students having sex with someone outside of their relationship.
A third-year Ivey student, Samir*, believes that the correlation between alcohol and cheating is minimal.
"Relationship boundaries should be pre-determined and, [even when intoxicated], should not be strayed from," says Samir.
Physiologically, things are more clear. Research correlating sexual pleasure and alcohol consumption is far more conclusive. In men, everything slows down: orgasms take longer, are more difficult to achieve and the overall experience is less pleasurable. Similarly, women take longer to and have higher difficulty orgasming. The overall experience for women, however, is more pleasurable.
It may be that women experience more pleasure due to lower inhibitions translating into confidence. This is true of Olivia, who immediately attributed her ability to be sexually assertive with intoxication.
Overall, alcohol certainly works as a social lubricant that liberates inhibitions. It doesn't improve aspects of sex with respect to contraception, consent, boundaries and physiological response. But is alcohol a major factor in impairing sexual decisions?
Fisher doesn't believe so. "We're not doing very well on any of those fronts, anyway."
*Names have been changed to protect the privacy of individuals.