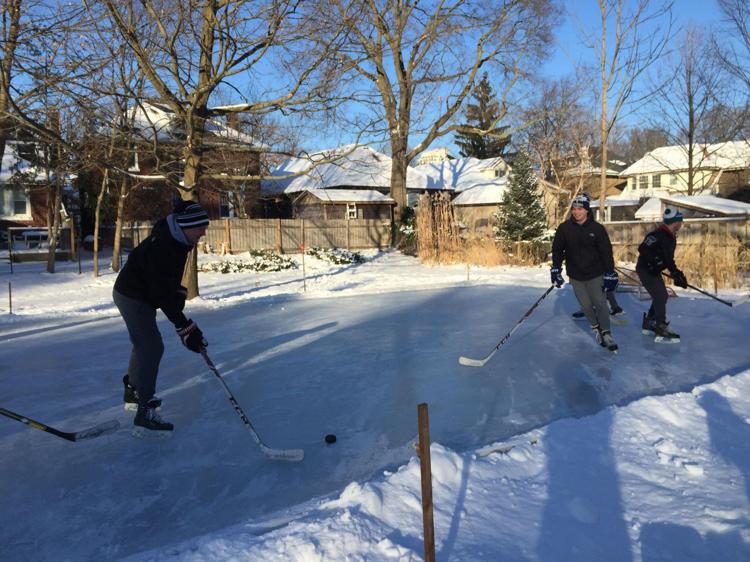 It's mid-January. You're cold, hungover, back at school, neck-deep in ambitious New Year's resolutions and looking for something to get you through the winter. Contrary to popular belief, when the winter months hit, London offers more than just Frost Week. Check out this list of cheap, wholesome winter activities you can enjoy until Barney's patio thaws in April.
Skating at Victoria Park and Covent Garden Market 
Both located downtown, Victoria Park and Covent Garden Market host large outdoor rinks every winter, perfect for some laps with friends. For those who haven't lugged their skates to school, Victoria Park also offers skate rentals for a small fee. If you opt for Covent Garden Market, be sure to make a stop inside for a pastry or warm drink, as the market offers a large assortment of local mom-and-pop restaurants and food vendors. Entrance to both rinks is free. 
Tubing/Skiing at Boler Mountain
About a 20-minute drive from campus, Boler is a great place for a day of winter amusement. Two hours of tubing costs $20.35, but Thursday night specials run at $16.81. Skiing for four hours comes in at $37 per person. A rental set to go along with your four hour ski or board comes in at $32.00. Although Boler is more of a family-friendly environment, it's a great hill for students to practice some winter sports and take a break from campus life. Some other amenities offered also include ski lessons, a terrain park, yoga and a newly renovated ski chalet to warm up in.
Pond Hockey in Wortley Village
Belvedere Park, located in South London, has a small rink with hockey nets open to the public for some pick-up hockey or a nice skate. Plus, it's free! The rink is well taken care of by the community so make sure to shovel off after your game. Round up some friends, make two teams and get a friendly competition underway. If you aren't a skilled hockey player, the rink has a few Muskoka chairs surrounding for fans to cheer on. 
Tobogganing on UC Hill or at Doidge Park
Another fun freebie: sledding!
If you really want to milk the wholesome university feel, grabbing cafeteria trays and heading to University College Hill is a must. Surrounded by the Music Building, International Affairs and Middlesex College, UC Hill is one of the most picturesque places on campus and is sure to make you feel like you've traveled into Western's past through the historical, gothic architecture. Sledding here is a long time Western tradition, and while alcohol adds to the fun, it also adds to the wipe-out potential and isn't condoned. Proceed with caution. 
If you're not into the idea of wiping out in front of peers on campus, Doidge Park has a nice little hill located at the corner of Cheapside Street and Wellington Street.
Hot Chocolate at Symposium Cafe
Albeit subjective, Symposium has the richest hot chocolate on Richmond Row. Head there at the end of your chosen activity to warm up! Unfortunately, "Dollar Hot Chocolates" are not a thing yet. For now, it'll run you $3.95. An eclectic atmosphere, the artwork in Symposium often corresponds to the French music playing in the background. The visuals, music and drinks should be enough to make you forget the cold that awaits outside. If you've happened to work up an appetite from all the fun, Symposium also offers a range of filling entrees such as their Korean Surf and Turf or the Honey Dijon Chicken.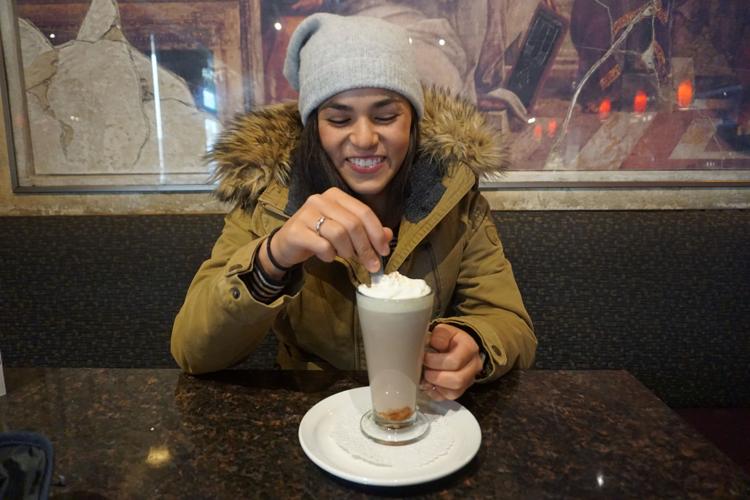 Winter Hiking in Komoka Provincial Park
Komoka Provincial Park is beautiful all times of the year but especially right after a fresh snowfall. When the decidious tress that make up the majority of the park are coated with snow, one visitor describes the scene as a "winter wonderland!" Bundle up in warm gear and hike one of Komoka's trails for another free way to get some winter exercise. The white trail is situated on the Thames River, and visitors will have excellent views of this heritage river contrasted against the white backdrop of snow. If you happen to own the equipment, the yellow, orange and blue trail are also open to snow-shoers or cross-country skiers alike! 
The park is just over 15 minutes from campus.
There you have it! Six fun and easy ways to make the most of your winter semester in London. However, no judgement if you opt for hibernation instead.