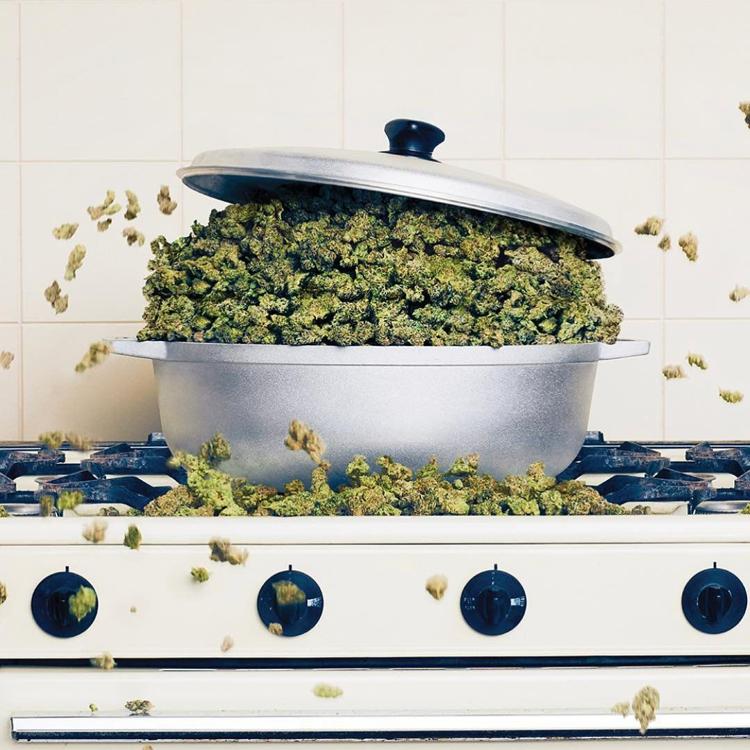 The legalization of cannabis has come with the potential for the herb to become as pervasive in our lives as coffee.
Out of the ashes of thousands of sparked blunts and joints, cannabis culture is rising and being redefined after its legalization. That means its prevailing acceptance among Canadians will probably bring about lucrative cannabis-related business opportunities.
Herb — a cannabis community hub with over 16 million "Herbivores," as CEO Matt Gray calls them — wants to routinize cannabis. To do this, Gray founded a community and a platform that resonates with diverse cannabis consumers all over the world. Even if you're not a marijuana enthusiast, there's still a lot to explore and learn through Herb's tasteful weed etiquette. 
"That's kind of our vibe," says Gray, an Ivey Business School graduate. "We want to be authentic enough to be OG and tasteful enough to a newbie, and help bridge those two worlds."
Already, the cannabis industry is predicted to generate $6.5 billion in retail sales by 2020. Earlier this year, Statistics Canada reported that 14 per cent of Canadians, an estimated 4.2 million people, have used cannabis in the past three months. These statistics are some of the reasons why Herb took the opportunity to grow a massive community of people who smoke weed, a space which Gray felt lacked an authentic platform for the modern cannabis consumer.
The budding five-year-old brand has been cultivating a shared safe space that brings together cannabis enthusiasts online through their website and their Twitter, Facebook and Instagram accounts. They will also run 10 large-scale events next year to grow their brand in the real world.
"Our purpose at the end of the day is to spread good vibes," says Gray, who has lit a joint with rapper 2 Chainz. "I think we live in a world where cannabis is an amazing tool that can help people in so many ways, not just medically, but just to have a good time."
 

 

 

View this post on Instagram
Aside from building community, Herb's online presence includes articles about celebrities like Oprah smoking weed and videos about how to make a gravity bong. It's an entertaining and friendly way of informing the public about weed and its strains; Herb even sells vapes, bongs and accessories from high end brands, including Grav Labs, Marley Natural and the Famous Brandz Snoop Dogg Pounds collection. Soon, they will release branded items with the Herb logo, and they're rolling out other merchandise like hats and T-shirts.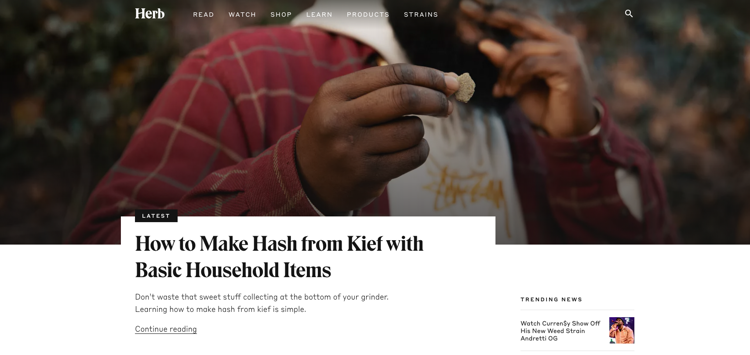 "We're like Google for weed, in a sense. If you have questions, we have answers," explains Gray. "The answers we have are going to be well-researched and well thought through. It's going to be real, backed knowledge, but they're going to be presented in a way that's digestible, human, approachable and accessible."
It's community hubs like Herb that shape the voice of cannabis culture because they aren't just about surface-level talk; they dive deep into the roots of authentic cannabis culture to get different perspectives and profound nugs of information on this widely recognized green herb. Over the course of five years, Herb has developed into a massive and successful international cannabis community, and being personable and relatable with their users, team members and community members has had a huge hand in forming this brand.
"We smoke weed; we know all about it; we take edibles; we're productive; we're amazing everyday human beings, just like you," says Gray. "So the voice that we embody is just that friend that knows a lot about weed. And we want to be that person in your circle that's the plug."
 

 

 

View this post on Instagram
The way Gray sees it, Herb is going to revolutionize the culture surrounding weed, just like Steve Job's iPod transformed the way we listen to music.
Herb's position is similar to Apple's in that they are both brands that are changing and paving the way to a new technological era where access to accurate and reliable information and products is convenient. In this way, Herb helps consumers find the best experience and knowledge about weed, and the brand helps consumers navigate so they don't get lost in a sea of untrustworthy websites and false information.
Gray has always been incredibly passionate about cannabis, which is why he's been able to create a successful platform for those who are also cannabis enthusiasts, allowing them to "come out of the green closet and be open about their use and find people that are just like them."
"Most mornings, I wake up, and I have to pinch myself that this is how I get to spend my days," says Gray. "Because if you told me back when I graduated university that this is what I was doing, I'd tell you you're fucking high."
The voice of cannabis culture is just as important to cannabis consumers as the people who are behind it. As the culture grows and becomes redefined, Gray hopes to define the next generation of cannabis brands that show people how beautiful cannabis is — just like coffee.