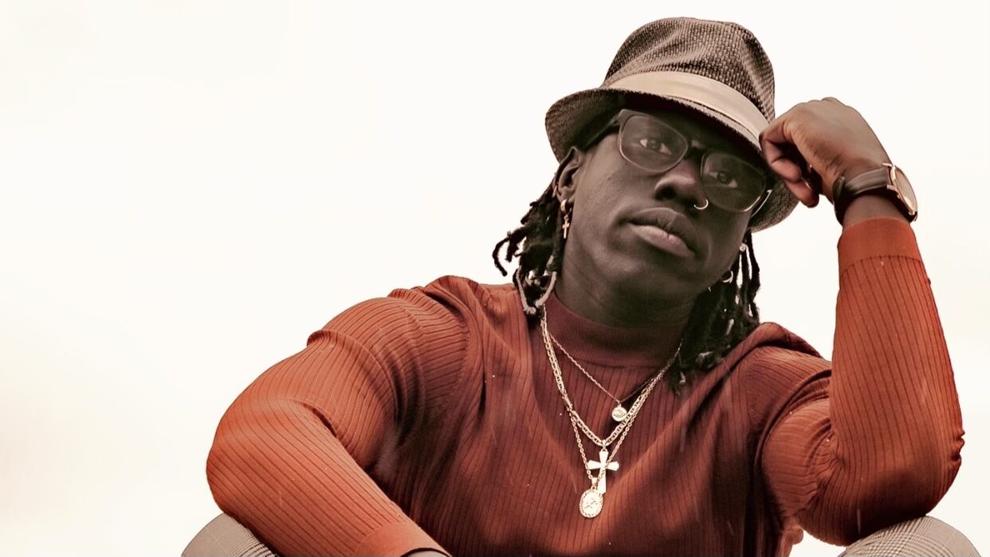 Bridging the gap between the classroom and the outside world seems more like a dream than reality for many students — but for Sunday Ajak, it's a second nature.
The third-year social justice and peace studies student from King's University College has used his education in everyday life by participating in a variety of social justice initiatives both on and off campus.
"I'm a part of [Black Students' Association], I recently did the campaign that they're launching … I recorded an initial speech with them. I did the [Ethnocultural Student Support Services] campaign, I've been doing [African Student's Association] campaigns," says Ajak.
In addition to his extracurriculars at Western University, the London-native is an avid writer. He writes slam poetry and motivational speeches, focused on social justice related issues. 
"I started back in high school. Just giving speeches at county shows, honestly I didn't think too much of it back then. I would just write a thought here and there and perform it and then people will likely hear it. And then through that I got traction," he explains. "I started performing those speeches outside of my school, went to all the different high schools in London and then from there, and then it kind of just spiralled into a thing where I just go to organizations or schools and speak." 
After starting at Western, Ajak was eager to get involved in more social justice movements and speaking opportunities. 
"It was natural for me to find associations that would help me build my speaking career and help me get opportunities to speak. BSA was one of the really big ones. They do a bunch of stuff in February and they have events throughout the year. And so I would just go and give speeches for them," he says.
Ajak posts his motivational speeches on his Instagram account and Youtube channel. Prior to the coronavirus pandemic, Ajak could be found giving speeches around campus and the London community. COVID-19, however, forced him to shift how he delivered his speeches.
"There was no real opportunity to perform in front of a crowd, obviously, so I kind of improvised; I would record my speeches as audios and turn them into stuff that you hear on YouTube," he notes. "And so I've really been hammering a lot of those out in the last eight months. It's gained a good amount of traction and I love it."
His speeches deal with racial and social justice, something he's learned about extensively through his time at Western, and is a large part of why he chose his social justice and peace program.
"I've learned so much in the program in terms of all the injustices happening as well and solutions that we can go about fixing. Then, I incorporate those into my speeches to kind of go hand in hand," he explains.
"I find that if I have a really good topic one day in class, I write it down and I'm like, okay, write something about that. And that's just been my train for the last three years I've been in the program. That's why I love it so much, because it doesn't really feel like schoolwork, it's just so exciting."
Ajak says that the Black Lives Matter movement influenced his own work and helped elevate his platform. He encourages other students to get involved wherever they can.
"Make sure you're holding on to your feelings of universal love — self-love — just keep keeping your identity yours. Don't feed into a narrative saying 'oh I don't like you because of this,'" he explains. "That goes for everybody, because if you remove that stigma, that difference of 'I'm a part of this group, I don't like your group' — if you remove that as a fundamental principle, then you can really start to address the core problems with race."
Ajak's work is also featured in the Gazette's Black History Month issue.