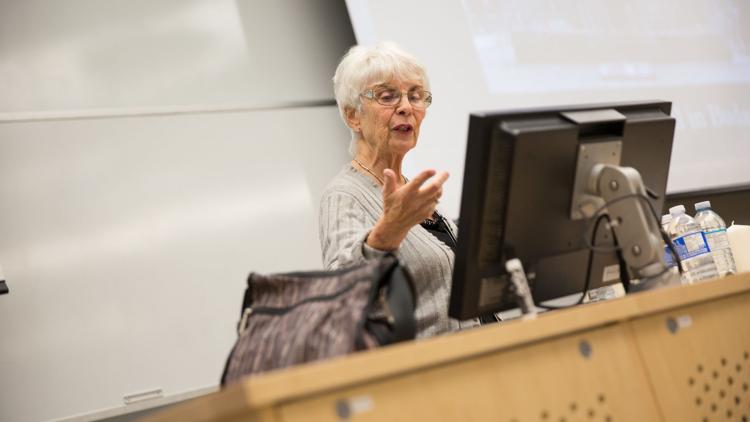 On Thursday night, Western students had the privilege of hearing from Holocaust survivor Georgine Nash during Holocaust Survivor Testimony presented by Hillel Western.
Born in Budapest, Hungary, Nash was just three years old when the Second World War reached her country. She left for Canada 16 years later.
Nash now travels from place to place, sharing her first-hand stories in an age where there are very few left to tell these accounts.
Western Hillel, an organization dedicated to promoting Jewish identity on campus, hosted the event in the Arts and Humanities Building.
Nash's speech began with a recounting of the history of the Second World War in Hungary. Allied with Germany, her country saw the implementation of anti-Semitic laws and the deportation Jews leading into and during the war. 
In 1944 when Germany invaded Hungary, the already-oppressed Jews faced further persecution. Within a few weeks, the Jewish populace was forced to wear yellow badges, patches representing the Star of David, to denote their religion. By the end of the war, over 550,000 Hungarian Jews had been killed.
Nash's family did not survive unscathed.

Her father, Szilard, did not see the end of the war. "In life, you make decisions, every minute of every day," says Nash, "and you never know whether that decision is going to be the best for you or the very worst for you." Her father refused to return to his unit in a labour camp in Hungary when he heard that the war had been declared over; as a result, he was reported to authorities and taken from his family. His family still does not know where he was taken. 
Nash never saw her father again. He was the only one from his unit to have not survived the war. She knows that he died in April of 1945, but she doesn't know where.
There were many times that Nash, too, would have faced a similar fate, but as she puts it, many miracles saved her.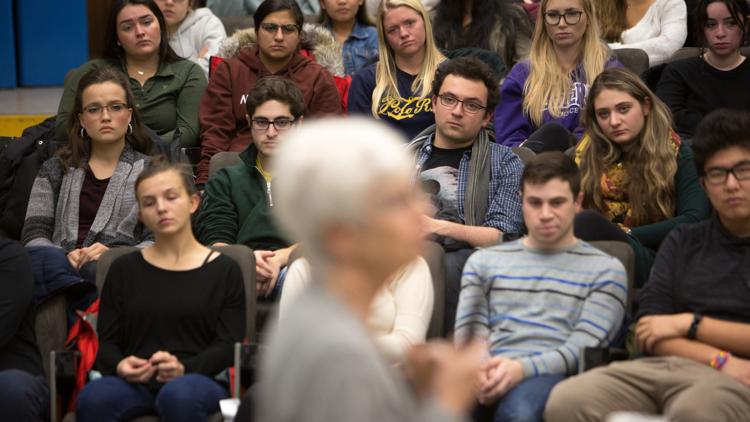 Nash expresses that all who survived the Holocaust did so through similarly miraculous moments.
Firstly, Nash, her mother and the 38 other people they shared a bedroom with were ordered down to the courtyard of their "protection house" for a count. Her mother lied and said that Nash was ill and that she and Nash would prefer to be counted in their room. The officer agreed and left them in their room. The 38 other people were added to a group of hundreds of others who were shot by the Danube River, a number nearing 20,000 by the end of the war.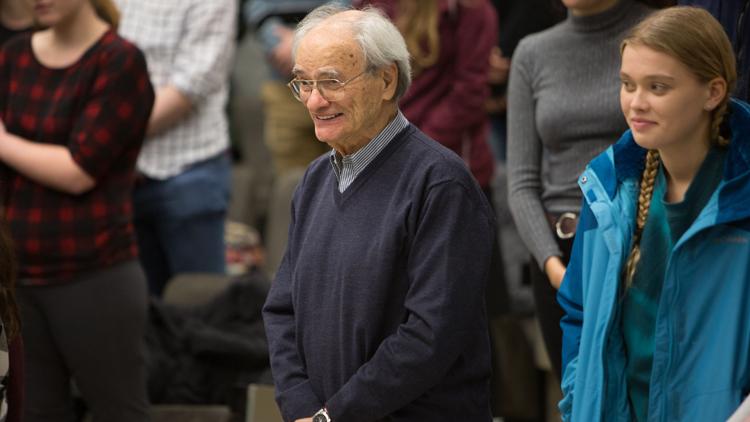 The second miracle occurred when Nash and her mother were in hiding. Her mother had taken on an alias, but at one point, someone recognized her and the ensuing discussion threatened to reveal her true identity. Nash's mother denied the continued probes, and the man eventually gave up, sparing the family from immediate danger.
The third and final miracle concerned Nash's ill grandmother. Her family took her to the hospital, but the doctor did not have the medicine to cure her. As chance would have it, Nash's mother had happened upon the exact medicine in a recently abandoned drugstore, and her grandmother made a fully recovery.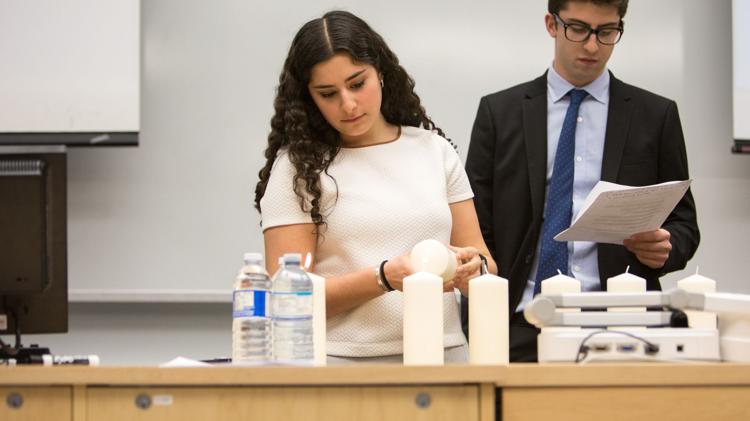 After the war, Nash stayed in Budapest with her mother for another 11 years before she left for Canada in 1956. She elaborated on how she began to see the world differently upon her arrival, reconciling with her abandoned Jewish heritage and even marrying a Jewish man. She now describes herself as a non-practicing Jew "who feels very Jewish."
To end the night, Western Hillel conducted a candle-lighting ceremony to honour those who passed away during the Holocaust. Ten candles were lit by various members of the Western community and Nash.
The night ended on a poignant note, with Nash telling those in the audience that by hearing her story, they were now witnesses to what happened and could make an impact on the future.
"By being able to talk about it, by talking to you guys, you will be helpful to make sure that nothing like this ever, ever happens again," says Nash.