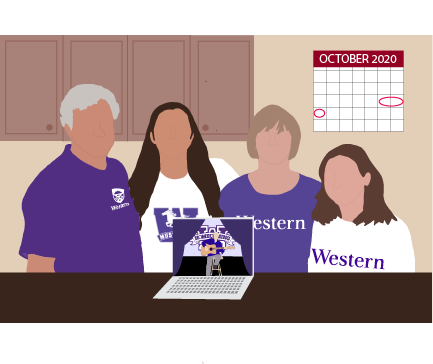 Western's most talented alumni took the stage over the weekend to celebrate the university's first-ever virtual Homecoming. 
Saturday night's Stories and Songs event, hosted by emcee's Liz Trinnear and David Simmonds, showcased Western graduates around the world, transcending generations of Western alumni.
While the concert was a departure from the celebration's usual sports games and street parties, the annual event, held entirely virtually this year, went off without a hitch.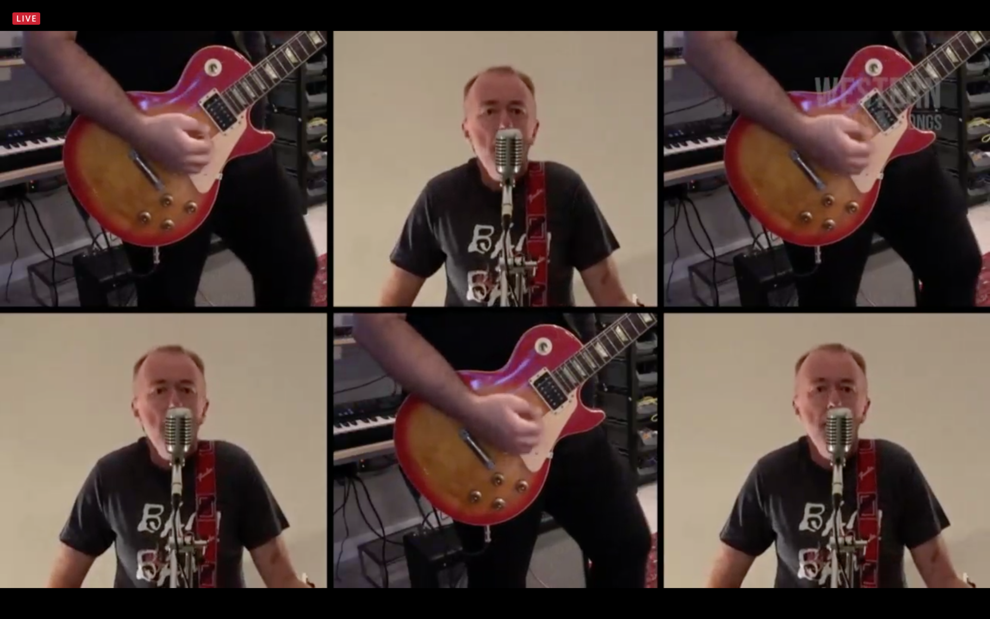 The night kicked off with country singer Genevieve Fisher, a 2014 graduate who majored in popular music studies and First Nations studies to combine her passion for music and her culture. While performing virtually at Western was likely small potatoes compared to her show at Boots and Hearts, she said "being part of this virtual concert, it's cool." Her stage was lit up with neon lights, setting an uplifting and energetic mood.
Adrian Owen, a cognitive neuroscience professor at Western exploring the lasting impacts of COVID-19 on the brain, unexpectedly took the stage with his rock band Brain and Mind.
"I've been a neuroscientist for more than 30 years and for 25 of those years, I've been in bands almost entirely made of neuroscientists," said Owen. "So yeah, neuroscientists like music and we rock."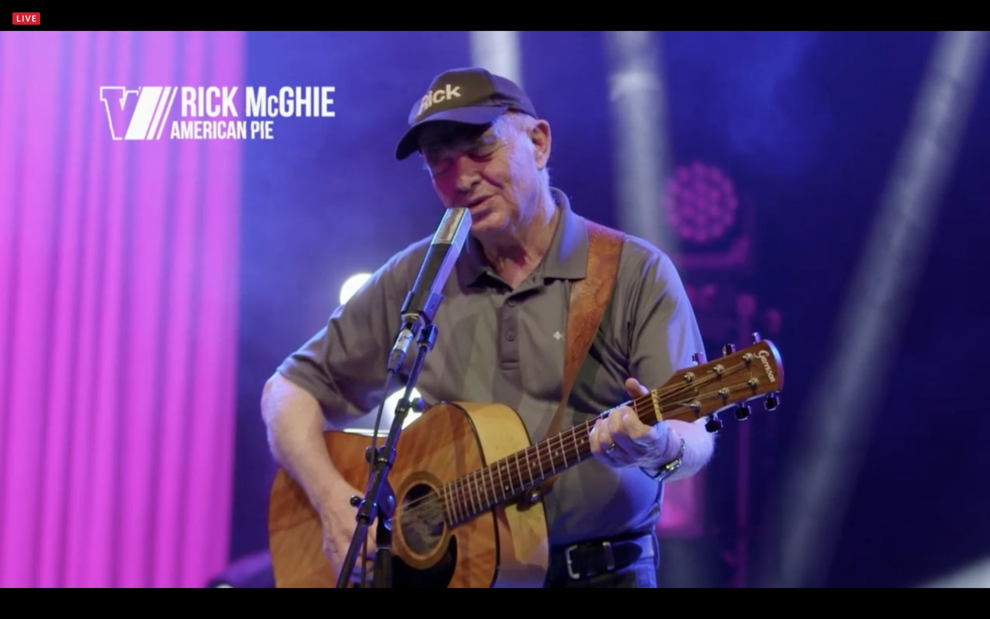 Trinnear transitioned to the next performance by detailing some of her own experience at Western. Growing up in London, she would see people come from all over the world. She felt a sense of pride from the university and knew it was something she wanted to be part of. When she finally started her degree, she discovered Rick McGhie, a Western institution in-and-himself who embraces the Western spirit and pride.
McGhie came to Western in 1970 and has played music here since, including his famous weekly performances at The Spoke. McGhie played some classics at Homecoming he is well-known for: "American Pie," "Piano Man" and "Country Roads". When discussing why he often plays these particular songs, he said "If we lose our memories, I think we're lost."
He sang to Western memories, altering the lyrics in "Country Roads" to "Western road." He tinted the night with feelings of nostalgia.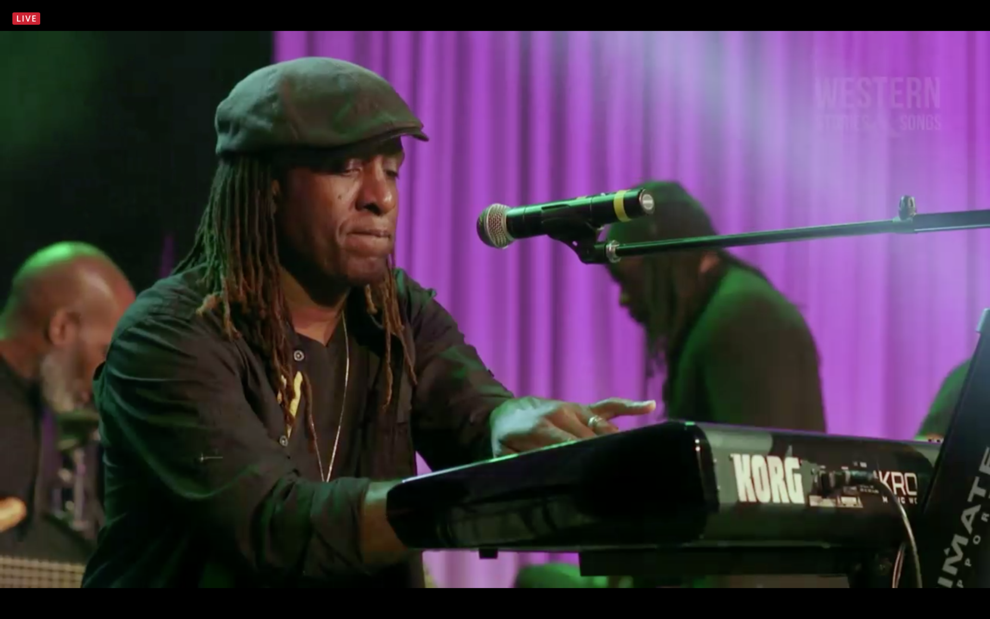 Simmonds spoke next, discussing his experience at Western as a gay Black man over 15 years ago. He wasn't always comfortable at Western and acknowledged that the university needs to do better on a number of social issues. Simmonds then introduced The McAuley Boys, a group of four brothers who graduated Western with eight degrees between them. The R&B band wanted to combine despair and hope with their set and performed lively and soulful music reminiscent of the 90's.
DJ duo Loud Luxury closed the event. Andrew Fedyk and Joe De Pace met at Western and would upload original music to SoundCloud as undergraduates. The pair won a JUNO award in 2019 after song "Body" blew up. They said that even though the typical path for musicians seems to be dropping out of school and moving to LA, they credit graduating from Western with giving them the tools they needed to succeed.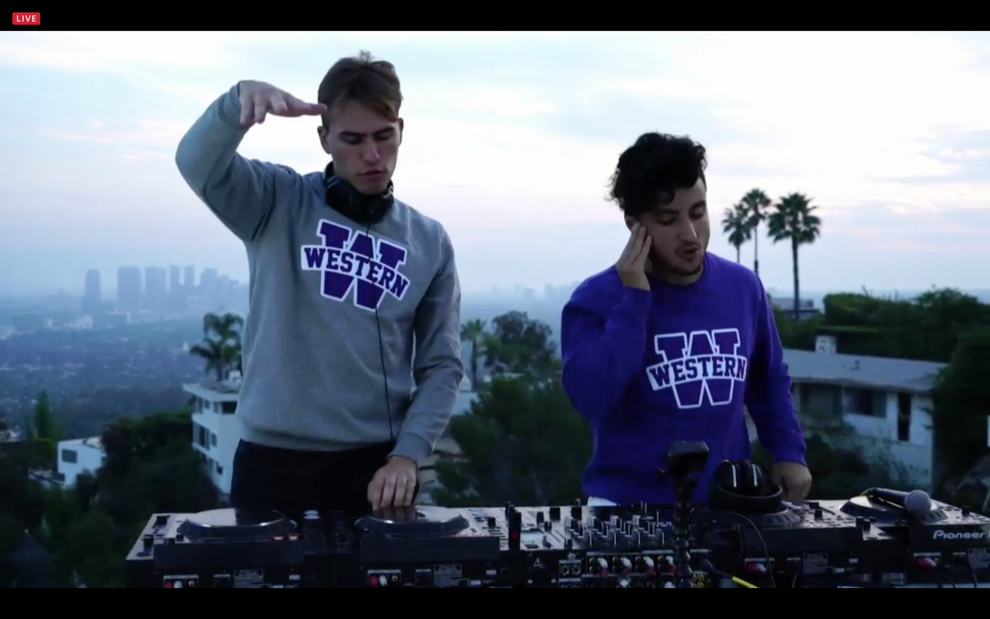 They played the longest set of the night, performed on a rooftop with the sun setting in the background. The DJ's would occasionally tell the audience to "jump" which, with everyone at home, might has disturbed some next door neighbours.
Even though alumni around the world were watching the festivities apart, the live event made it feel as if the Western community was still experiencing the event together.