For students, October may be one of the best months of the year thanks to the fall weather, Halloween and the week-long break for a big Thanksgiving turkey dinner.
Most students are heading home for the week, seeing family and friends and enjoying home-cooked meals, including a scrumptious feast. But others aren't so lucky.
Tony Wu, a second-year Ivey business student, comes from Xi'an, China. He's one of many students from outside of London who are staying in the city for Thanksgiving weekend. That means he'll be spending time away from family and friends, missing them and the local food he won't get to eat.
"I feel lonely.… I miss my family and friends," says Wu. "There are not enough options for food on campus. I cook for myself and sometimes go eat sushi."
Some students' homes are too far away, and some just don't have time to make the trip. Whatever the reason, it means they'll have to miss out on home cooking. Though, if you're one of these students, don't fret. Here are some authentic places to eat your homesickness away.
Congee Chan - Chinese
735 Wonderland Rd. N., Unit 20 
Experience traditional Chinese food with a modern twist. They've got a huge menu, including traditional dishes such as beef ho fun, stir fried beef with noodles and congee, a rice porridge with ingredients like seafood, beef and veggies. They also offer new fusion dishes such as a Hong Kong-style lobster and a chicken stir-fry with tiger shrimp and mango.
You'll step into a welcoming and modern space with dim lanterns, walls lit up with Chinese dragons and surprisingly authentic dishes. Terry Chan, manager of Congee Chan for the last five years, says he thinks Chinese food in London has been heavily westernized.
Authentic Restaurant - Congee Chan
"We want to offer something more traditional, more authentic Chinese food," says Chan.
Their dishes range anywhere from $5 appetizers to $15 entree items, with takeout and delivery options.
Rose's Tree of Life Caribbean Delight - Jamaican
65 Wharncliffe Rd. N.
It truly feels like you're back in mom's kitchen when you visit this obscure gem. It's a small isolated store that stands out with its green sign. Rose-Marie Lindo, owner of the restaurant, specializes in Jamaican cuisine. She says her food is authentic because she gets her seasoning from her home country of Jamaica. The recipes came from her mother, the "master chef" who passed the family recipes down to her children. She also refers to a secret special ingredient which makes all of her dishes come to life: Rose's sauce.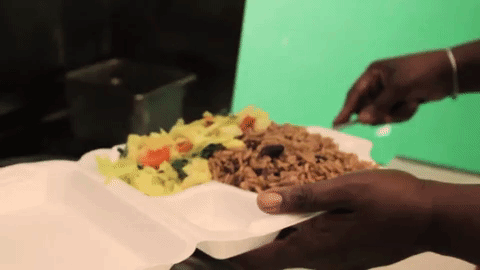 "I have a passion for cooking; it's my hobby. So the more I can put out there of myself and what I do, the better it is. The goat patty is the bomb," Lindo says.
The most popular items are the jerk chicken, which comes with rice and vegetables, and her Jamaican patties. All menu items are available for pick-up or delivery. There is also a second location on 994 Huron St. Unit 992. The dishes range from $10 to $20, and they all come made with a touch of Rose's love. 
Budapest Restaurant - Hungarian
348 Dundas St.
The grandiose European interior will draw you into a cozy dining area with classy red drapes, traditional Hungarian plateware and vintage frames hung all over the room. It's been 63 years since Marika Hayek, 89, opened the restaurant in the heart of downtown London. Everything from the decorations to the authentic recipes are thanks to her. Famous individuals like Wayne Gretzky, Michael Bublé and Cyndi Lauper have dined here. Every ingredient comes fresh from the market daily. A special ingredient, paprika from Hungary, gives her dishes the perfect spike of authenticity. 
Authentic Restaurant - Budapest
"Everything here is nice and fresh and homemade. Nothing is pre-packaged or frozen," says Hayek. "We're all about the quality of the food."
Her goulash soup, perogies and the Hungarian platter, which comes with chicken breast, pickled cabbage, Hungarian sausage and schnitzel, are her most popular dishes. She also has from-scratch specialty desserts like Hungarian pancakes with ice cream, apple strudels and cherry cheesecakes. There's a live violin player every weekend and a live pianist every day. For October, they have full-course dinner meals with soup or salad, a platter of your choice, plus a homemade dessert, all for $25.  
Heart Sushi - Japanese
530 Oxford St. W., Unit 11
With over 200 menu items, this all-you-can-eat Japanese restaurant is bound to satisfy. Not only do they have Japanese food like raw fish and sushi rolls, but they also offer Chinese, Korean, Thai and Indian dishes. The chefs come from China, Japan and Korea, so the restaurant offers a global taste to their cuisine.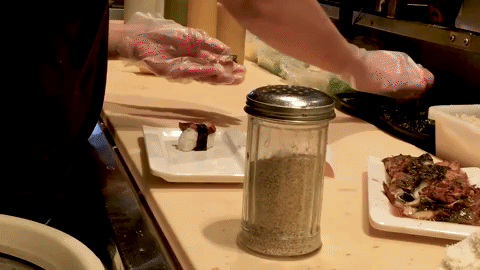 "We have a lot of Asian customers; I guess they like the taste," says Xing Yang, manager of Heart Sushi.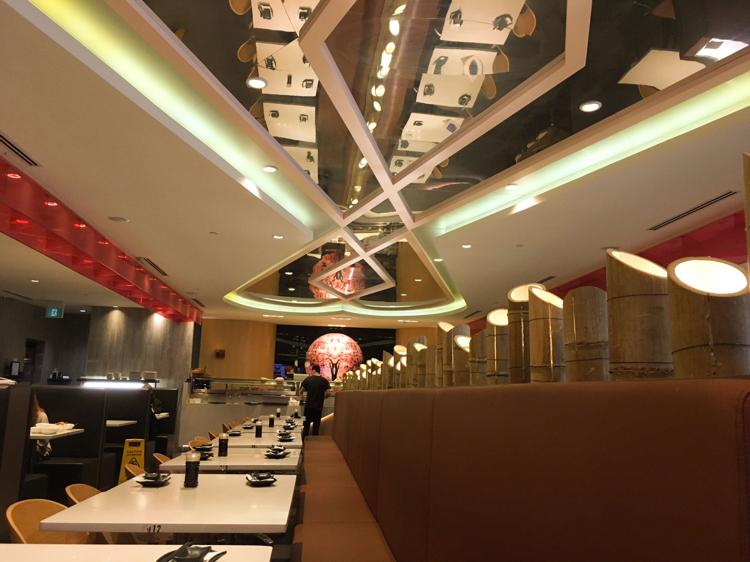 In addition to their buffet menu, they also have à la carte for those with a smaller appetite, with prices ranging from $5 to about $20. You'll need to come on an empty stomach though, because you'll want to get your money's worth with as much food as your body can physically hold.
Their all-you-can-eat lunch prices (11 a.m. to 3 p.m.) start at $18.99 and their dinner prices (all-day), which has a wider menu, start at $28.99. 
Aroma of India - Indian
350 Dundas St.
This restaurant will give you a taste of India, kicking your tastebuds with an abundance of spice. Venkat Matta, the owner of the restaurant, created the menu's recipes with his vast food-industry experience. Tandoori, which uses a traditional clay-oven cooking method, is the restaurant's strength, and the chefs use a secret recipe from ingredients bought from an Indian supplier, which gives the Indian cuisine authenticity. Their cuisine comes from all regions of India.
"It's like being in my mother's kitchen. We don't get ready-made stuff. We make everything from scratch," says Varun Eluvaka, the head cook of the restaurant. "It's authentic because of the spice level and the ingredients and the tastes are matched to [students'] home-cooked food."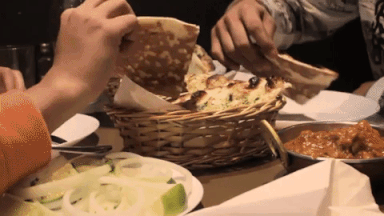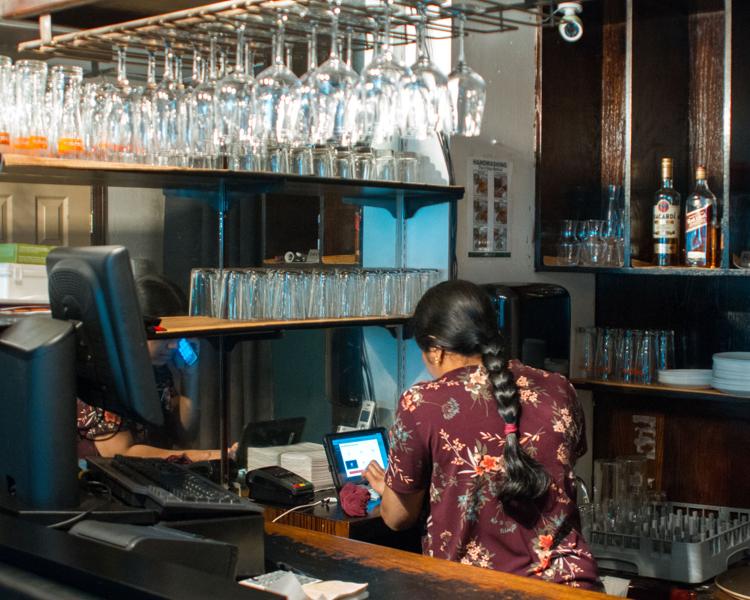 Naan, which is Indian bread, is typically eaten with butter chicken, and it's one of the more popular dishes at this restaurant. The menu items are made affordable, especially for students.
Gangnam Style BBQ - Korean
611 Wonderland Rd.
Along with specializing in Korean traditional food like pork bone soup, this place has Korean-style BBQ which you can cook on the table yourself. The all-you-can-eat BBQ menu includes spicy chicken, pork, beef, potatoes, mushrooms and much more. Additionally, there are complimentary side dishes like kimchi, deep-fried sweet potatoes and spicy peppers with the order of any dish.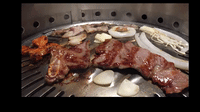 "We bring the grill to the table so you can cook it yourself," explains Lei Liu, manager of the restaurant. "It's definitely an experience to try."
For Western University students, there's a 10 per cent coupon for the dinner menu and a $15 deal for an all-you-can-eat lunch available in student agendas, valid until Aug. 31, 2019. Takeout and delivery services are also available. A famous Korean band, EXO, has been to this restaurant, and they're likely going for authentic foods, so you know it has a taste of Korea.
Dos Tacos - Mexican Fusion
611 Richmond St.
You won't run out of luck when it comes to deciding on the perfect post-bar food. The food at Dos Tacos is inspired from traditional Mexican recipes, but there's a cultural twist on it, implementing ingredients from other cultures. Putting an experimental spin on the Mexican food, like adding secret marinating sauces, gives a distinct flavour and texture to the dishes, which many other restaurants seem unfamiliar with.
Asaad Naeeli and Zaid Farid, who are co-owners of Dos Tacos, developed all of their recipes from scratch through research and development. Some of their menu items include "The Codfather," "Taco 'Bout Shrimp," and "I Yam What I Yam," a vegetarian dish. They have five types of protein: cali chicken, steak, shrimp, fish and yams, which can be incorporated into tacos, fries or salad.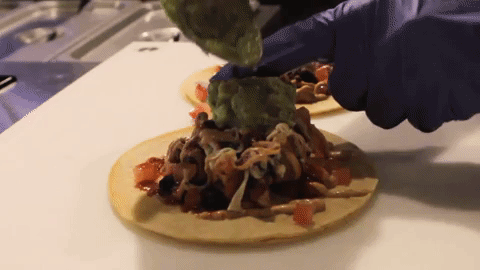 "The satisfaction we get here is seeing people smile and enjoy the food," says Farid. "We definitely surprise many people in terms of what they are expecting."
The food prices range from $5 to $15, and it's available for takeout or delivery through UberEats or Snabb Delivery.
Dimi's Greek House - Greek
551 Richmond St.
Brothers Dimitris and Ilias Korakianitis are owners of this authentic Greek restaurant, but it's got a slightly different take. Their menu consists of home-cooked traditional Greek food like chicken souvlaki and lamb chops, but they also created fresh dishes like coconut shrimp with Metaxa marmalade, which is a Greek brandy. Their authenticity comes from their ingredients and recipes. Their olive oil and feta come from Greece, as Dimitri stresses the key to Greek cooking is high-quality olive oil and spices such as salt, pepper and oregano. Additionally, most of the recipes on the menu come from the Korakianitis' grandmother and mother.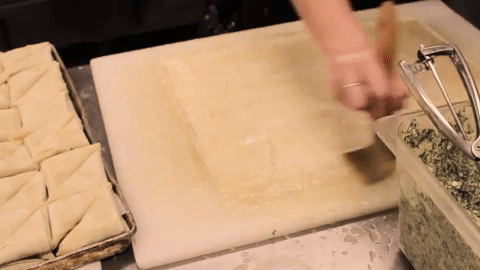 "We grew up in the kitchen with all family recipes so our tzatziki recipe, we've had for years," says Dimitris Korakianitis. "The big philosophy here is that we're family-run and family-oriented. My mom, my brother and sister are here all the time." 
Dimi's is the place to go for old-school diner portions of Greek cuisine, which means a lot of food for a reasonable price. It's got the perfect rustic vibe for an evening out or a casual meal.