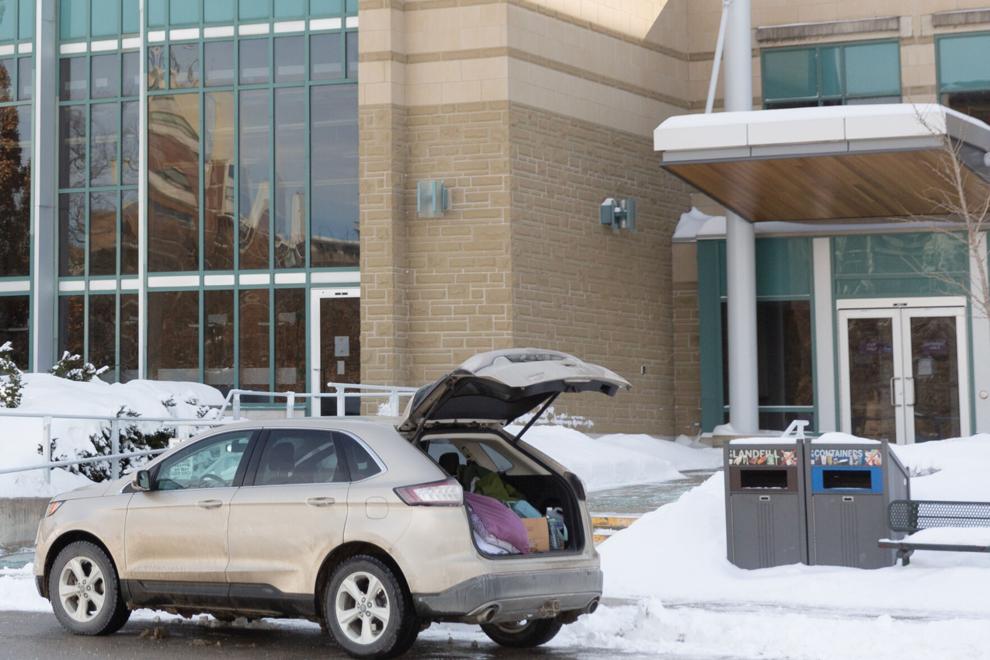 As students are entering the final stretch of the school year, frosh have started to look back and reflect on their first full year at what has been casually dubbed "Zoom university."
As milestones were cancelled and the fundamental freedoms of being a young adult away from home were compromised, first-year students were hit especially hard. Still, some had the opportunity to experience a form of university life unlike any other year, as Western University opened its residence halls to 75 per cent capacity and held some in-person classes.
Paula Butean, a first-year psychology student who lived in Saugeen-Maitland Hall, had minimal expectations for the first semester.
"Given [COVID-19], I kind of thought that everything would be more socially distant," says Butean. "We have a lot more protocols and more supervision."
While Butean experienced some of first year's normalcy, between monthly trips home and changing protocols from Western Housing, she ultimately left residence to live at home for second semester.
"I live with my grandma, so [my parents wanted me] to get tested every time I came home," explains Butean. "When [the Middlesex-London Health Unit] said I had to have symptoms to get tested, I obviously wasn't able to."
For first-year BMOS student, Aidan Olson, living in Perth Hall has been a bittersweet experience. Changes in Housing's policies as the year left him and many other students confused about who and how many people they are allowed to see.
Housing  updated their policies in accordance with changing government restrictions and in response to cases in the campus community.
"I think there's a lot of positive parts, meeting people being one of them," says Olson. "[Housing] has been updating the rules regularly, but the rules are strange. You can only have one person over at a time if you're living on your own but you can still see everybody in the building."
Although there have been many changes, one experience remains common when living away from home for the first time: bad roommates. For some, like first-year political science student Marina Matti, their first placement wasn't the right fit. Initially placed in Perth, Matti decided to transfer buildings mid-semester.
"Switching to Essex [Hall] just made sense," Matti explains. "I'd met a lot of people outside of Perth, especially at Essex. It was a bit hard at first, but the managers were really helpful during the whole process. It went pretty smoothly, and we worked together to get it done in two weeks."
And while around 30 percent of classes ran normally this year — spare interruptions from provincial lockdowns — most first-years were entirely online. Olson was one of a few of his peers to take part in an in-person course.
"I had an in-person microeconomics tutorial," shares Olson. "It was fine, but I don't really mind online school since I had gotten used to it in grade 12."
While Zoom university paired with social restrictions may have not been an ideal first year, students were still able to make life-long memories to share with family and friends.
"I have a lot of memories with my friends," shares Matti. "We go to the gym, the [University Community Centre], sometimes at nights we just do fun things in the lounges like painting. It's just so amazing, and I've loved it ever since I've moved here."
"Other than the rules it was really fun," shares Olson. "I wish I didn't have to leave."
No matter the year or the circumstances, a first year university experience is one of many firsts that will be remembered forever.