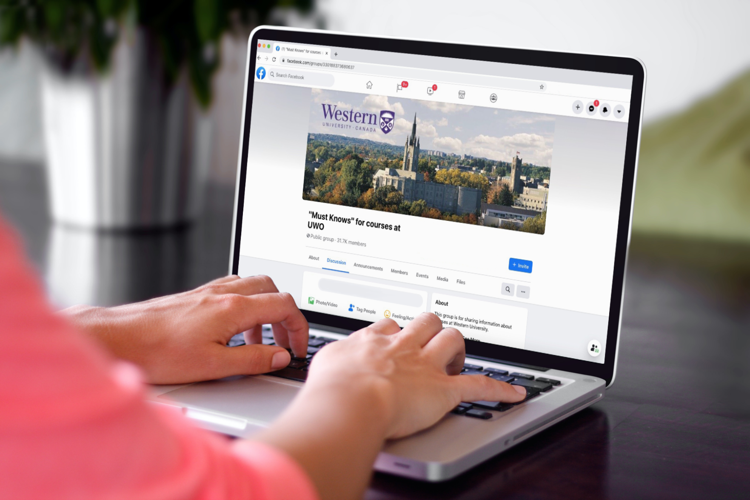 Karey Mak, a Western alumna, was out on the day of Fake Homecoming when she saw a group of students partying without masks on. Angered to see that her peers were not following government-mandated distancing rules, she took a photo, blurred the students' faces and posted it to the Facebook group "'Must Knows' for Courses at UWO."
To her surprise, the post garnered 100 comments and 600 reactions — a mixture of anger and sadness.
"After I made the post — I'd say within an hour, [I was] messaged swear words, [and people were] calling me names," Mak said.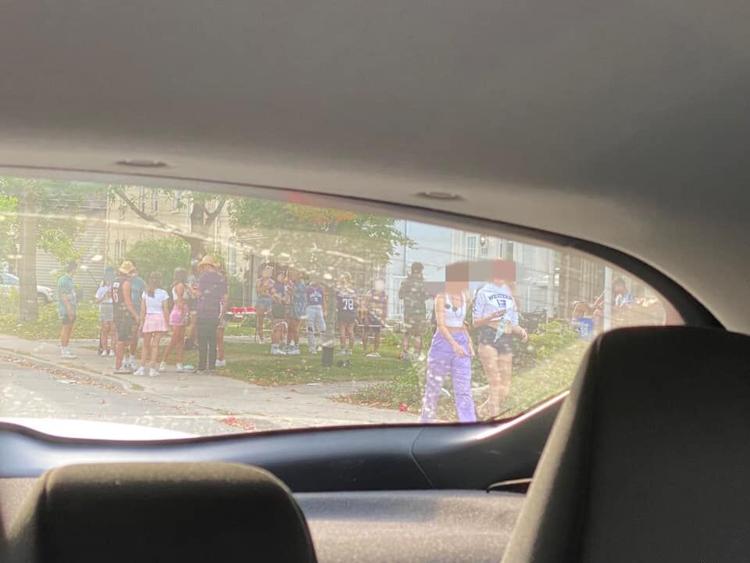 Although many were upset with Mak for sharing the photo without the partiers' consent, several students also sent their thanks and sympathies to her.
"What was fascinating was that so many kind members of the group messaged me heartwarming messages and to apologize on their behalf, even though they don't know the hosts or attendees of the party," Mak said. 
"It showed that Western is still composed of primarily genuine people, and I am proud of that."
"Must Knows," is a popular student Facebook group, a forum intended to share information about courses and Western culture. But with new pandemic-era "party shaming," the group, as well as other popular social media like TikTok and Instagram, has also become a ground for internet humiliation and backlash against students breaking distancing guidelines.
Social media gives university students a sense of belonging, connecting them with thousands of peers through a single post. Communities like the Facebook group "'Must Knows' for Courses at UWO," maintain a Western University culture, even as students complete their classes from their laptops around the world.
From memes about "Zoom University" to complaints about remote proctoring, the Western community has been especially connected online this year.
Carolyn Guertin, a professor in the Faculty of Media, Information and Technoculture, said social media plays an even more powerful role during COVID-19, as it become a placeholder for social interaction. 
"In the short term, we use the tools that come to hand. And I think that as social animals, we have a pretty good sense of what we need," she said.
She sympathizes with students who are having difficulties getting enough face-to-face social interaction, as she noted it's hard to replicate this over social media.
"What people need to do is to take that social media activity, and then turn it into real world connections. And then it's better for mental health, but it's also just more productive," Guertin said.
Guertin also explained the therapeutic properties the internet and social media provide for students. These online communities are platforms to discuss common problems or get answers to a question that may be causing stress — such as sharing a post in "Must Knows."
However, she said these platforms are designed to foster addiction and interaction. She warned students to be careful of oversharing or exposing other people on the internet — as posts can never really be taken down.
"It's really dangerous behaviour to engage in, not only for your own personal safety, because those people may retaliate but also just for social media etiquette in general," Guertin said.
"We've always liked public shaming, from stocks and throwing rotten vegetables. If they didn't like a performance, they would actively pelt them at the performers … it's a form of social discipline, that's not new."
"You won't be the same person next year that you are now. Things that you would do this year, you probably wouldn't do next year," Guertin explained. "That's going to be the case for everybody. But the problem with social media is it sort of fixes it in time."
Anabel Quan-Haase, a sociology professor, talked about the importance of social media as an outlet which uniquely connects students to the broader Western community — even with those we would never meet otherwise.
"While we're 25,000 undergraduate students and over 5,000 graduate students, you will never be able to interact with every single one of those students," Quan-Haase said.
"Yet, there is kind of a sense of an imagined community, which we all belong to — the Western community. And what that means is that we all share a similar identity, we share similar concerns."
Quan-Haase said it's important to use social media as a support system to encourage students to keep each other safe during this time. She hopes students within the Western community to go to social media to build each other up, not down.
"If there is a community that is supportive, then hopefully through talking about the new norms and expectations, the community comes together to realize the importance of being really careful and following the regulation," Quan-Haase said. "It gives a sense that we can each make a difference through our behavior to the larger community."
"We as individuals shouldn't take over the role of any kind of policing ourselves. Posting those pictures and identifying single individuals undermines the goal of what the Facebook community is meant to do."