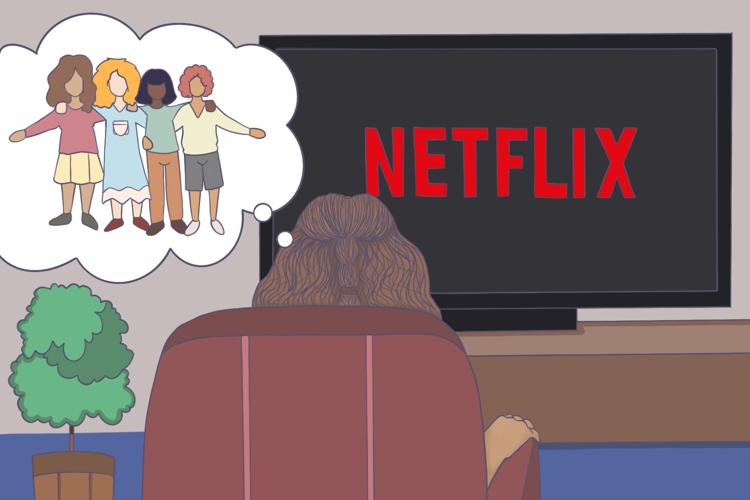 From internships being cancelled to social events being put on hold, the coronavirus pandemic has left many students feeling like there's nothing to do but binge Netflix all day and night. 
Western University has tried to help alleviate some of our stress by reweighing classes and, for some, cancelling final exams. But, that stress hasn't gone away for most young people.
With nothing to do but stay home — why do students still feel so overwhelmed? 
Anxiety is at an all time high right now, and while it may not feel justified, it is. The loss of autonomy in your daily routine can lead to feelings of frustration; and being disconnected from friends you used to see everyday only adds to feelings of anxiety. 
Sure, FaceTime and Zoom are great ways to stay in touch, but many would agree it's not quite the same.
Megan Donaghy-Hughes, a fifth-year medical sciences student, has been keeping in touch with her friends and family over FaceTime, but admits it hasn't been enough to pass the time. 
"I live alone across the country from my family. My only human-to-human interactions are with my future roommate, my pharmacist or the clerk at the grocery store," she said.
For her, conversations seem to always circle back to how life has changed drastically since quarantine began. 
"It's tough to come up with positive things to say when the whole world seems to be tinged with grey," said Donaghy-Hughes.   
Fortunately, there are many support services available for the Western community you can use without having to leave the house. 
Western has counsellors available over the phone from 9 a.m. to 4 p.m., Monday through Friday. Psychiatry appointments are now available over the phone and prescriptions can be sent to the nearest drug store. A collection of online supports, titled 'Coping with COVID-19' has also been shared by the university. A list of all virtual services can be found on Western's Mental Health Support page.
"Given that we are operating remotely, we do ask students to email ahead of time to request an appointment and we [will] arrange a time that works best for them," said Jennie Massey, associate vice-president of Western Student Experience. 
Since moving online, over 1,600 appointments have been made with Western's Mental Health and Wellness Department.
"In 95 per cent of those cases, we have been able to get a student an appointment on the same day they requested one," added Massey.
Keeping busy or distracted is a common way to help overcome feelings of boredom and stress. Western Campus Recreation runs virtual classes available on Instagram, including Zumba and yoga. 
The lack of routine and structure brought on by COVID-19 has left many students struggling to stay optimistic. While not knowing when this will all be over makes the process harder, it's important to remember this is temporary. 
Isolation is different for every person. While it may feel lonely, you're not alone — don't forget we are all going through this tough time together.