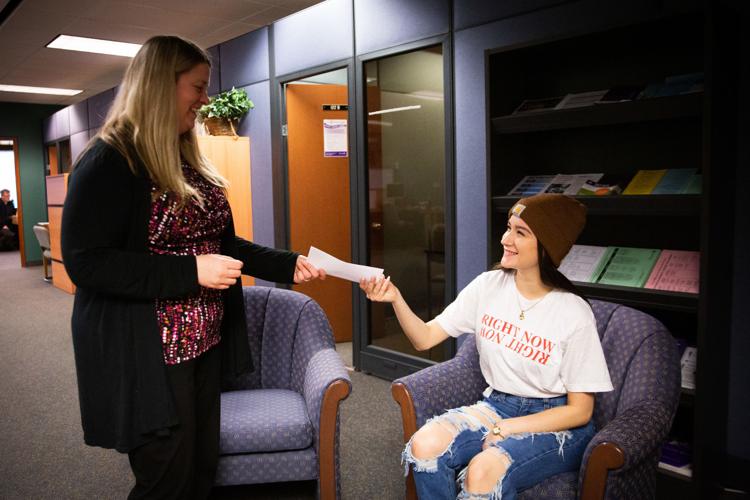 Every year, hundreds, if not thousands, of students across campus ask their professors for a favour essential to the success of their desired careers: to write the notorious and all-too-familiar "reference letter."
Reference letters, although having developed into an unofficial "duty" professors take on, are by no means a part of professors' job descriptions. Many students are aware of this and may be hesitant when approaching professors. Nobody wants to be a burden. But at the same time, if you want to go to medical school, law school or grad school, a solid reference letter is critical.
Here's how students ought to approach professors when asking for a reference letter.
Who?
A good reference letter starts with a good referee, or the person writing your reference.
Which professor can write you the best reference letter? 
This doesn't equate to which professor you like the best or the one whose class you got the best mark in.
Even though your course grade is a great place to start when thinking about potential referees, the most valuable talking points extend beyond a reiteration of your transcript. 
The professor who knows you best and can genuinely talk positively about you as a student should be the referee of choice.
According to Anita Woods, a physiology and pharmacology professor at Western University, it's critical for references to know their subjects well enough that they can offer more than the story that a student's transcript tells. Even if it wasn't your best grade, the professor who knows you best can still write you a very valuable reference. 
If you exhibited valuable skills such as timeliness, willingness to participate or an improvement over the duration of the course, your professor of choice will be able to write you a useful reference. 
Political science professor Erika Simpson emphasizes that even if you earned a high mark in one of her second-year courses, she would be "doing you a disservice by writing you a reference because you will be competing with other students who obtained references from professors who taught them in smaller seminar courses at the third- or fourth-year level."
Professors who taught you in a small class or in a participation-based setting will likely know you best and will be the best option for the letter.
What? 
It's important that you ensure that your professor-of-choice also believes that they can be a great referee for you. 
Professor Nigmendra Narain of the political science department says that students should ask any professors who they are considering as referees if they think they'll be able to write a supportive letter on their behalf. The answer isn't yes to every student — some may have exhibited misconduct, academic offences, or perhaps the professor simply doesn't know them well — so be sure to confirm with your referee that they'll be able to write a reference in your best interest.
Where?
Usually, professors aren't very picky about where you ask them the big question. Raising your hand to ask during the middle of lecture would be a terrible idea, but during office hours and via email are acceptable.
Simpson says that students should approach professors in-person rather than through email. Asking your professor in-person will allow you to accurately gauge whether or not the professor will be a positive reference based on their body language.
"Remember, 90 per cent of communication is body language, so pay attention to your intuition and your 'gut' when you email or ask a professor for a reference letter. Seek out positive supporters, not lukewarm referees," says Simpson. "Visiting them in-person is an easier way to gauge whether they'll be helpful or not."
When? 
As a general rule of thumb, the sooner the better.
Narain suggests students approach their professor early in October when things aren't too busy for professors. This will allow sufficient time for you and the professor to establish a timeline, as well as allowing them to keep a closer eye on you throughout the term, which will prove useful when they sit down to write the letter.
Why?
Finally, it is essential that you specify which programs you will be applying to. This information significantly alters the scope of work professors are about to embark on. 
Woods pointed out that all deadlines require different responsibilities. As such, agreeing to referee for one program does not mean that they can write a letter for every program you will be applying to. A medical school application to the University of Calgary, for instance, takes an enormous amount of time in comparison to other schools. Explicitly state which programs you will be applying to and what their deadlines are so your professor can have a clear idea of what sort of responsibility they will be taking on.
Feel free to refer to this advice when thinking about your references.