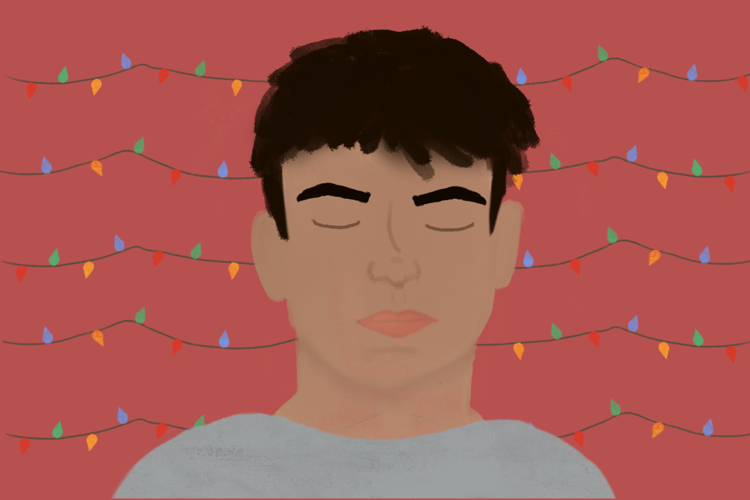 Snow, lights and holiday cheer are all things people associate with winter time, but for some, it can also bring months of low moods.
Seasonal Affective Disorder — commonly known as SAD — affects one to two per cent of the Canadian population each year.
"SAD is a subtype of depression or major depressive disorder. [It] became a commonly used term because there seems to be a certain type of depression that has seasonal patterns to it," according to Dr. Jonathan Gregory, a psychiatrist at First Episode Mood and Anxiety Clinic and child and adolescent psychiatrist at the Children's Hospital in London.
He characterizes SAD as symptoms that usually involve feeling less active, hopeless, down or sad for a couple of weeks in a row. Changes in appetite and weight, sleep, energy, feeling low self-worth, having trouble with concentration, feeling physically slowed down and even suicidal thoughts can go along with these symptoms.
Pinpointing the causes of SAD can be difficult, as it varies from case to case.
Dr. James Ross, a London-based psychiatrist in practice for 11 years, suggests that a part of it can be attributed to the false expectations for the season or negative memories associated with it. Young people grew up seeing the holidays from the idealistic Disney lens of what families look like during the winter and when that's not the reality, it seems like they're missing out.
While eliminating SAD isn't possible, there are different methods and resources available to make coping easier. 
One option is SAD lights. Dr. Ross says the treatment uses a box with 10,000 light units for at least half an hour a day. The light affects melatonin levels which, studies show, have an indirect effect on serotonin levels and brain function.
For those who can't get a lamp, Dr. Gregory suggests going outside for short amounts in the day — even when it's cloudy. People receive more light this way and it can provide the same or even greater effect on serotonin and brain function.
Lifestyle changes are another way to help ease the effects of SAD.
Dr. Ross suggests maintaining a schedule — getting regular exercise, eating well, maintaining a healthy wake-up time and getting outside during daylight hours to help combat low moods. Other things like socializing in-person, if circumstances allow, can also really help.
Students may also be navigating a difficult family dynamic over the holidays or with the extended provincial lockdown, and there are other methods available to help manage.
"I think creating a safe space for yourself is important," says Dr. Gregory. "Especially with the pandemic. [Ask yourself] 'Is there a place I can go? Is there a safe space in this house?' ... [It's important to be] able to put yourself first and set some boundaries."
"[It's also important to] limit substance use, [because] during the holidays families are usually drinking. If there is a difficult dynamic, alcohol is usually turning that up. Whether that is not being there when people are drinking, limiting your own drinking or deliberately scheduling activities where everyone isn't drinking."
Dr. Ross adds that planning things you enjoy or coping with activities like listening to music or reading can help as well. He also encourages students to be aware of their reactions and how those reactions affect perception, and suggests taking a step back before reacting right away.
Finally, if your budget allows, psychotherapy is another resource students have to combat SAD and the winter blues.
Dr. Chris Chmielewski, a London-based psychotherapist with 40 years of experience, has a process of how he helps students tackle SAD. He encourages those experiencing SAD to explore the personal factors that at the root of their feelings.
"Usually, there is conflict embedded in one's distress. In other words, the client has obligations; [they have] expectations and standards for how to perform and even for how to feel. Yet that same being's body has other persuasions, [to do other things like sleep, eat or weep.]"
He encourages students to see a therapist to learn how to self-reflect and identify their inner voice to see what they can change and how they can learn to take care of themselves. His end goal is to guide clients towards self-empowerment through developing a wider perspective and understanding.
---
Some free resources that are available to students: 
Physician: Student Health 
Free psychotherapy (for Ontario residents)  AbilitiCBT, Bounce Back Ontario, Beacon
Websites/Apps: AnxietyCanada- MindShift (app with built in resources for anxiety), MindYourMind- Mood
Crisis hotlines: Good2talk, TogetherAll