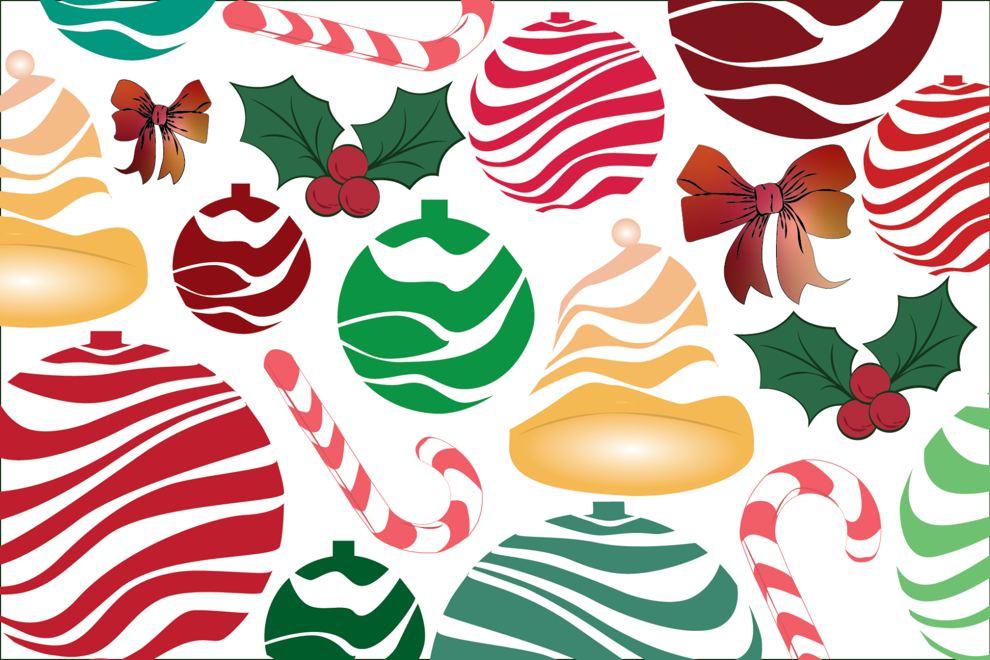 The winter holiday season brings joy, snow and an overwhelming amount of decorations to the streets of London.
While marketing often focuses on Christmas with movies, products and decorations, other major celebrations are neglected. As it's now that time of year where Western University students can decorate their homes  for the holidays, here're some tips and ideas for decorating if you aren't celebrating Christmas.
Stick to a colour theme
When you start shopping for decorations, it's likely you'll get overwhelmed.
The first step is to pick one to three colours to stick to. Burgundy, navy or light grey are beautiful options for the winter season!
Lots. Of. Lights.
Who said Christmas was the holiday of lights?
Winter is the time for as many light decorations as possible. From coloured lamps, LED strips or string lights, there are endless options to choose from.
Get cozy
This time of year in London brings cold weather, snow and ice. Rather than be miserable outside, grab a blanket and admire the snowbelt from the comfort of your home.
Try a fluffy rug, throw blankets and some pillows in the colours and textures from your chosen colour scheme you love most to make your space warm and cozy.
Fake snow? Fake snow.
The holidays always bring back winter-themed decor — why not go with that? Snow globes, snowman pillows and snowflake-shaped fairy lights are fabulous ways to make your space a winter wonderland.
Candles, wallflowers or incense
When thinking about the holiday season, scents of food, trees and warmth come to mind.
If you're spending the holidays away from home or you simply hate cooking or baking, candles are a great option to bring those scents to your sacred space. Wallflowers  are great for dorms or places that don't allow an open flame.
Tinsel
Tinsel is not in an exclusive relationship with Christmas.
It can be used at any time of year to decorate for any event. Made in a variety of colours and sizes, it's the perfect affordable decoration for your  space and can easily be left up all year round.
Personalize!
Many Western students don't celebrate Christmas but still want to bring their favourite holiday to life. The option remains open!
There are endless choices to incorporate personal culture into room decor. Amazon and Etsy are great places to find holiday decorations and gadgets to personalize your space — and they're affordable too!