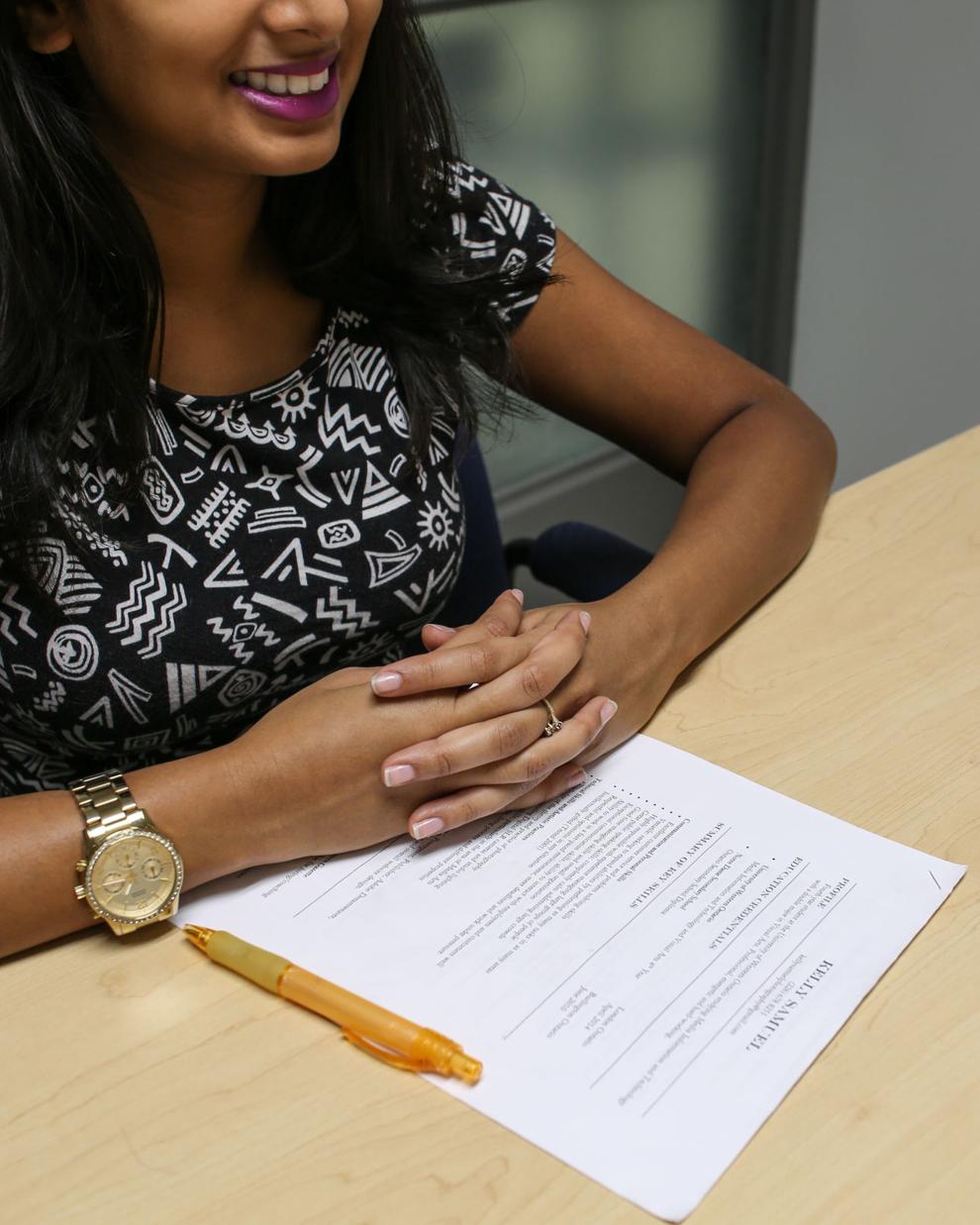 With the job search moving online this year and everyone living in their pyjamas, it's hard to know what you're expected to wear in a Zoom interview.
There are lots of questions that might run through your head before an interview and with the age of virtual recruiting, people have plenty of questions about what looks good on camera. Here are a few tips and tricks to be sure you look your best ahead of a big call.
Ask questions
If it isn't specified whether the interview is business formal, business casual or smart casual, don't be afraid to ask. If you're worried about asking questions, it's always best to aim for a more formal look.
Colours are key
It's likely that you won't be the first person a hiring manager sees on a particular day, so what better way to stand out in a sea of greyscale than with a fun colour? Muted navy is a great shade if you're going for business formal, but if you have a business casual or smart casual interview, try out stripes or floral prints.
Don't blend in
Avoid wearing the same colours as your Zoom background. While solid coloured backgrounds are great, it's easy to accidentally match with your wall. If you only own the same colour as your walls, select a Zoom background online that is different from your clothing and will make you pop. Just make sure to avoid background images of palm trees or anything too distracting.
Accessorize
Statement accessories have been ultra-trendy throughout quarantine and are an easy way to stand out on the screen. A cool pair of glasses, large pair of earrings, dainty necklace or funky tie are all great ways to make yourself stand out.
More is more
With the grainy quality of webcams providing a washed out look, it's hard to see any makeup or hairstyle you put time into. If you're taking the time to do yourself up, be sure to add a little extra, especially blush or highlight.
Just to be sure, test out your camera five or ten minutes before your interview is scheduled to start.
Cardigans for comfort
If you're attending a business formal or business casual interview but don't feel comfortable in a blazer, try swapping it for a cardigan. They look similar on camera and offer a more comfortable approach to professionalism. 
With these tips and tricks, you'll be set to look your best for your webcam and your hiring manager.
---
We want to know about your sex life — or lack thereof. Take our ANONYMOUS annual sex survey for the Gazette's upcoming Sex Issue.