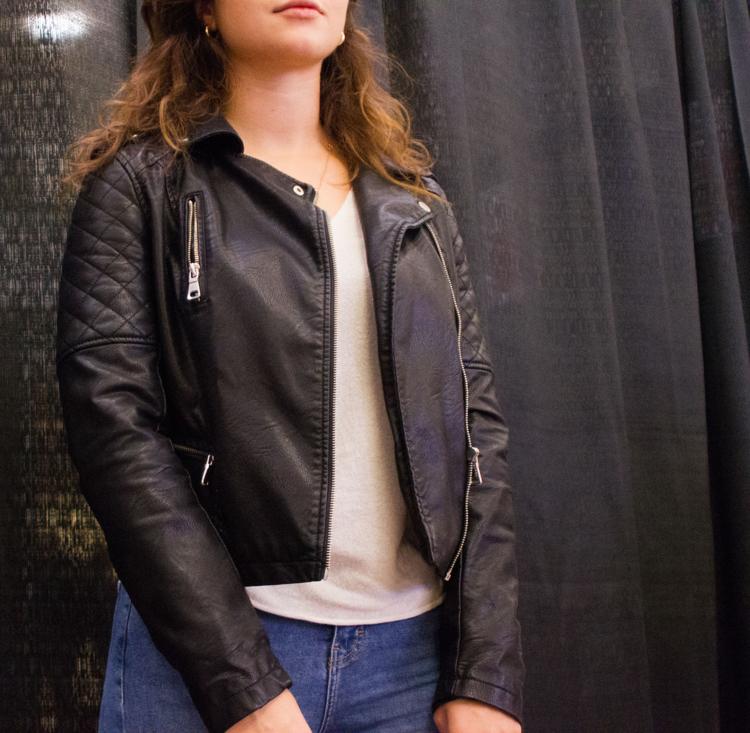 It's fall, or as we like to call it, sweater weather, which means it's time to revamp your closet with new leather jackets and black boots. But student budgets are limiting, and without knowing what's trending, you might to end up splurging. So check out these tips to amp up your fashion craze.
Rocking the sideways cap might've been left for dead in the early 2000s, but high-waisted jeans, crop tops and all things leather are coming back from the '90s. From grungy flannels like those worn by Kurt Cobain to Tupac's signature bandana look, these fashion statements are revitalizing the '90s in the new millennium.
The '90s fashion-era was centred on two things: class and colour. Thirty years ago, simple outfits with statement pieces were the hype. This was a time when an anti-conformist and indifferent approach to fashion was rising. Alternative rock and grunge music helped make the simple punk-rock look popular: dyed hair, plaid skirts and leather jackets.
Several students at Western University who say they receive fashion inspiration from Instagram models and influencers have been keeping up to date with the latest trends.
"I'm always trying to keep up with the latest trends and I love how dynamic fashion is, especially in the age of social media," says 
Kimya Manouchehri, a fourth-year neuroscience student. 
She says some of her fashion inspiration comes from Instagram accounts from fashion bloggers who often post vintage-styled outfits; she also finds inspiration from her mother.
"I love taking her vintage clothes and purses from her closet!" says Manouchehri.
Fourth-year media, information and technoculture student Erin Shimkovitz says she gets inspiration from television shows and look books.
"I really just wear what I feel comfy in," says Shimkovitz.
Anastasia Jilina, a fourth-year biology student, also agrees that '90s fashion is making a return.
"I love it so much. It's definitely in," says Jilina. "High-waisted jeans, I really love that. The mom-vibe, especially [fashion] looks from Friends; that's what I wear all the time."
Fast-forward to 2018 — we're rocking leather jackets, colourfully tinted sunglasses and hoop earrings. So there's a good reason to go into your mother's closet to find some vintage treasure. Trends aren't dying, especially not from past decades. They're constantly being recycled with slight modifications. The platform shoes your mom used to wear with her high school uniform might now be the perfect fashion statement to your fall outfit.
The fact is that these trends from past decades come back. Recycling trends has been happening even before the 19th century. In the 1800s, designers took their fashion inspiration from the previous century, and designers from today's era have been looking back to find inspiration for new innovations. Fashion trends are bound to make a reappearance at some point, so why not wear something authentically vintage and keep it around in your closet until that trend comes around again?
Style has gone from denim overalls in the '90s to studded bootcut jeans in the early 2000s and now, it's made a full circle back to denim on denim outfits and coloured lens sunglasses from the '90s. These '90s classics are back and you may even find fashion inspiration from shows like Fresh Prince of Bel-Air and movies like Clueless. It's not the '90s anymore, but your outfit definitely can be.