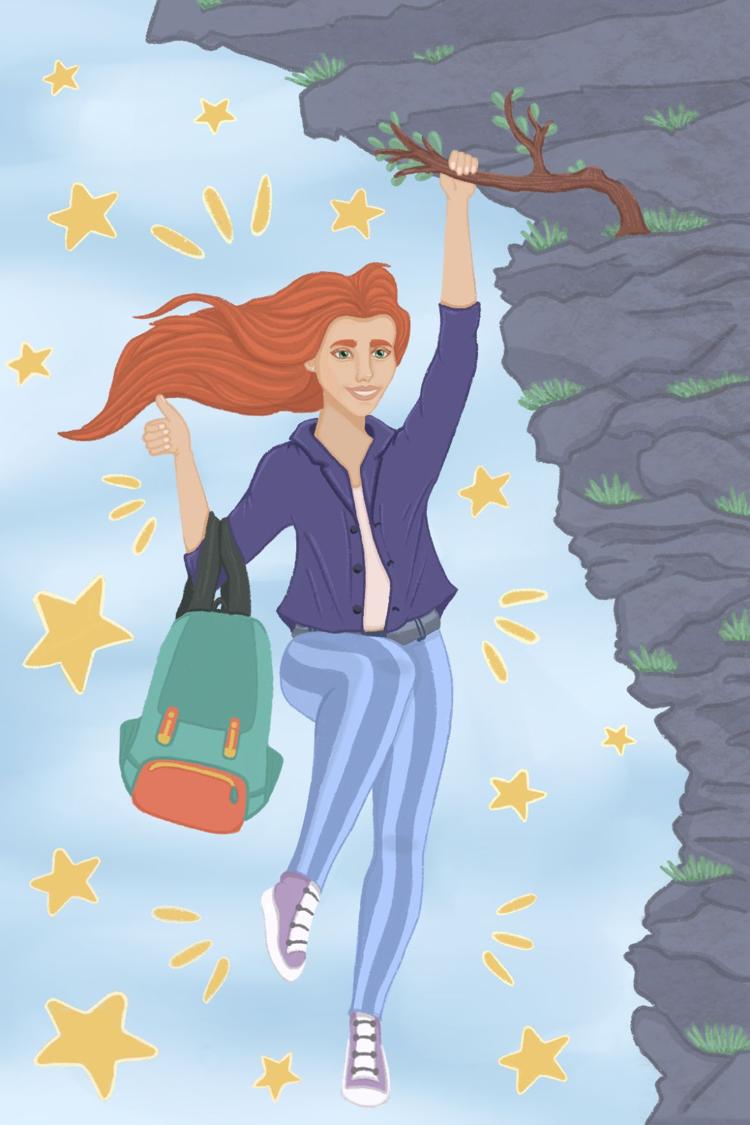 When you look annoyed all the time, people think you're busy.
Truer words were never said, even if they were said by George Costanza on Seinfeld. It may not be the attitude you really want to have, but the advice could help you give others an impression of your hard-working demeanour.
As an upper-year, I've had my share of instances where I struggled to keep up with schoolwork, but I wanted my classmates to think I had it all figured out. I am not encouraging you to slack off, but I'm certain looking successful is something we all think about at one point. In the end, my tactics subconsciously made me improve as a student, even if I thought I wasn't a good one. 
If you want to look successful, here are five steps that can help you: 
1. Look busy
Looking not particularly annoyed, but definitely occupied with your classes, can show others your investment. Say you're sitting in class and someone asks to hangout, you could say you're starting an assignment earlier or you have work to catch up with. This will show them how busy and dedicated you are. Once you actually get to work, make sure you commit the necessary amount of time. You could choose at least one hour of your day to go through everything; go to the library for a proper studying environment, or even talk to your professors about the course.
2. Participate in class
Asking questions and commenting can make a professor happy and may show other students how engaged you are in the course. This can even benefit you in learning more, if you're interested in that. Also, class participation is key to showing off any knowledge relatable to the topic and can certainly set a high standard with your classmates. Plus, the participation marks are a bonus!
3. Independence
University can help you grow: you get an education and different experiences to brace for life once you graduate. But we all need guidance at some point. Western University offers a wide variety of student programs that aim to make your academic journey as smooth as possible. These services teach you different ways to handle academics or other problems you may face, and help to make your student life easier. Then, show off your success. You can help other students — inform them where and who to go to. Act certain of what you say and you can become a trusted guide to success.  
4. Get involved
This one is a win-win situation. Whether you are part of a club, Western's Co-Curricular Record Program, or the University Students' Council, any activity outside the classroom is an extra to build your social sphere. You can help other students enjoy their time on campus, you receive opportunities like managing events and meeting people. You may be recognized by some or you can use the knowledge from those services for your personal gain. In any case, you are building your image within campus life and this definitely helps your profile. 
5. Take initiatives
There are hundreds of opportunities in university — take advantage of them to help set your goals. If you find yourself struggling, know you can reach for help. Self-improvement tends to lead to success, no matter the bumps, no matter how you act. As I said before, being a good student depends only on yourself — no one can determine your success.
Who knows? Maybe these tips on how to look successful will eventually guide you in adapting them for real, or so I hope.