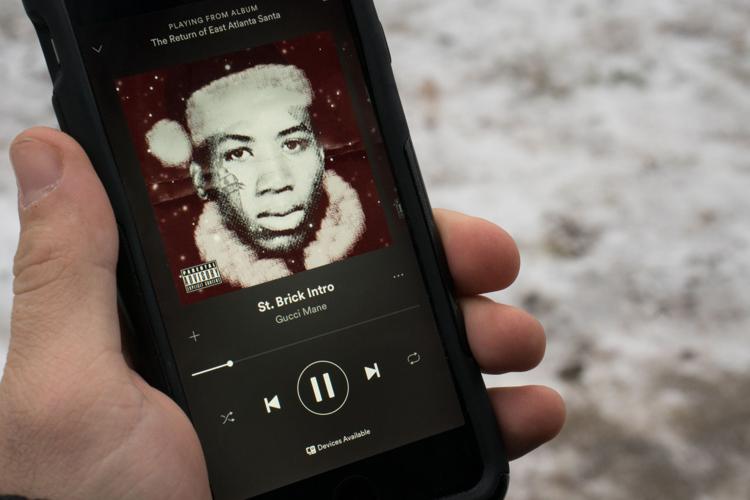 It's the end of November, meaning that the Christmas bigots are upon us. They're force-feeding deformed, snowman-shaped cookies down our throats and decorating their houses with subpar dollar store decorations with the same nauseating, overzealous demeanour as Buddy the Elf. Oh, and the absolute worst part of it all — they think everyone is as excited to hear the same 20 Christmas songs as they are.
Once February hits, you'll have heard "All I Want for Christmas is You" in just about every Wal-Mart and Starbucks you've visited, and it will be just as unavoidable as conversing with your racist uncle during Christmas dinner. But until then, your eggnog isn't expired and you can squeeze through a couple weeks of these holiday ballads.
If you're throwing a party this holiday season, there's a good chance you'll get a mixed bag of Crimbo-propagandists and holiday haters. Appease both parties by making the music festive, but not rip-your-hair-out festive.
Some holiday, but not all holiday
You may have been blasting Tony Bennet's "Winter Wonderland" in your headphones since Remembrance Day, but don't assume your friends have the same enthusiasm for songs that allude to cold weather and spending money on your unappreciative friends and family.
Instead, keep your party music eclectic by sprinkling in holiday music to your year-round party playlists. Mix in "Little Drummer Boy" after "SICKO MODE," or follow "Rockin' Around the Christmas Tree" with some "Smells Like Teen Spirit." This will keep the ravenous, Christmas-loving clans satisfied while making sure everyone else does not feel like they are being suffocated by Santa Claus in the flesh. You can still play "It's the Most Wonderful Time of the Year," but just wait until everyone is drunk enough to chant out the lyrics with glee.
Gauge your crowd
Maybe you were planning on hosting a quiet post-exam dinner with some of your closest friends, but it turns into a banger. Maybe you're not as cool as you thought, and only nine people turn up to what was supposed to be a "lit" soiree. Either way, make sure to over-prepare with a number of different playlists so that you're well equipped when your friends just aren't feeling it. Maybe they want to throwback some whiskey to the classics, maybe they just want to chill out to some Micheal Bublé and sip some rosé over the warm and inviting fireplace livestream.
Throw in a curve ball
Every well-known artist has been forced by their management to scrounge up at least one Christmas song. Throw a curve ball at your guests with some trap holiday tracks or some Christmas-based heavy metal songs. Light up a blunt and throw on Eazy-E's "Merry Muthafuckin' Xmas," mosh out to Korn's "Jingle Balls" or spark a sense of nostalgia with Blink-182's "Happy Holidays, You Bastard."
Oh, and Gucci Mane has dedicated an entire album to Christmas hits, painting himself as the trap Kris Kringle on The Return of East Atlanta Santa.
Less "Christ"mas
Don't forget that the holiday's aren't exclusively for those celebrating Christmas. There are multiple occasions that people are celebrating this time of year, and some people aren't celebrating anything. Keep this in mind when choosing your playlist so that it's not exclusive.
Shy away from songs that explicitly mention the birth of Jesus or the profound influence of God. You don't have to completely remove any Christmas songs, but try to steer away from "Hark! The Herald Angels Sing" or "Joy to the World," and instead throw on some "Let it Snow" or "Frosty the Snowman."