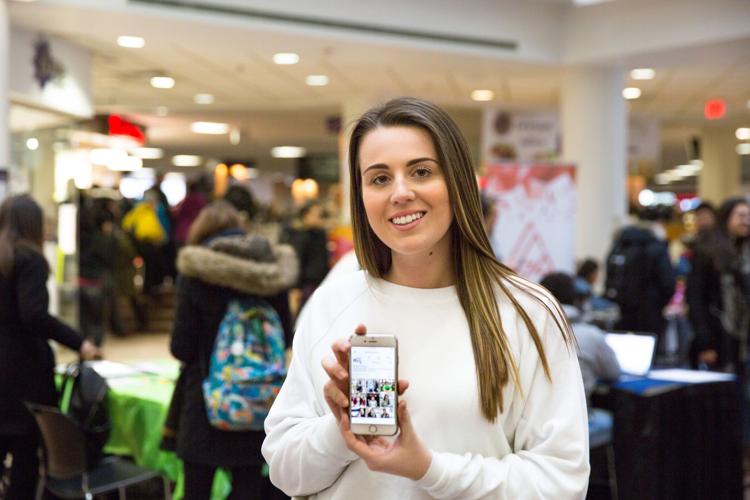 Students who love Humans of New York can find their very own campus version: Humans of Western.
According to their Facebook page, Humans of Western is a student-run initiative committed to sharing the "small, inspirational moments happening every day at Western University."
Their Facebook page, which was founded in 2014, along with their Instagram page, have a collective following of over 8,000 people, and with daily updates, they have shared the stories of hundreds of Western staff and students. Over the course of the past year, the Humans of Western Facebook page has grown from gaining a few new followers per week to a few new followers per day.
The Humans of Western team, which is comprised of 12 photographers and reporters, approaches strangers on campus and asks them questions — similar to the Humans of New York project.
Madison Scaini, a fourth-year media, information and technoculture student and HoW's social media manager, believes that everyone has a story and that HoW is a good place to share them.
"It reminds them that their voice does matter even though they maybe don't want to get involved [in campus activities]," Scaini said.
Scaini encourages reporters to approach people that they would never assume have a story to tell and who do not already have a platform to share their stories.
"We want to give a voice to those that think that they don't [have one]; those who are told that when you go to university, you're just a number," Scaini said.
While Humans of Western posts official reporter and photographer applications on their Facebook page at the start of each academic year, interested students are encouraged to message the page any time. You can find them on Facebook and on Instagram.