It's no question that Halloween looked different this year, given the lack of exciting Halloween parties, trick or treating and London's terrifying haunted houses. But despite all the changes, Huron's annual Japan Day continued the tradition.
Huron University College's Japanese studies department hosted its annual Japan Day event on Oct. 31 to celebrate the intricate facets of Japanese language and culture. The event was held over Zoom this year, with events including a cosplay contest, a talent show and a Kahoot trivia game.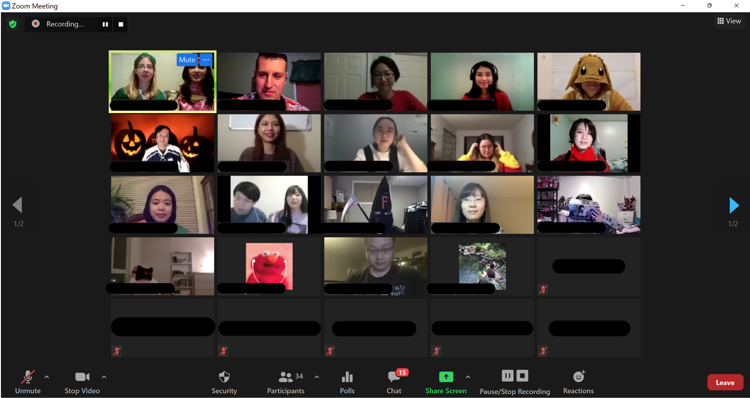 Around 35 students from Huron, Western University and other affiliate colleges attended this year's events — some attendees even tuned in all the way from Japan and China.
The 8 p.m. Zoom event was hosted by students Babette Norton and Aliza Rizvi, both Japanese studies students.
Huron president Barry Craig gave the opening remarks for the event.
"For some years now, we have hosted this and it's really one of the highlights of our academic year," said Craig. "We're very proud of our relationship with the Japanese community." 
Craig's remarks were followed by video messages from the Huron provost and dean of the Faculty of Arts and Social Science, Geoff Read, as well as Sasayama Takuya, the consul general from the Consulate General Of Japan in Toronto.
"If you are studying Japanese, I urge you to continue," said Sasayama in his video message. "The knowledge and skill you gain here at Huron will most certainly serve you in the future."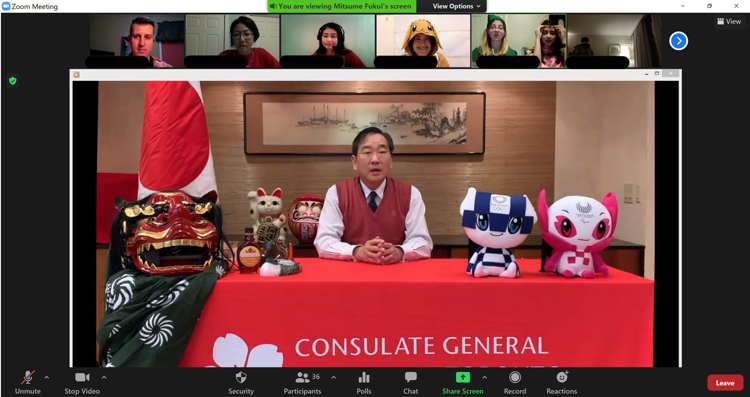 The opening remarks were followed by a cosplay contest featuring four contestants decked out in detailed costumes of beloved characters such as Kashuu Kiyomitsu from video game Touken Ranbu, FFF group from Baka and Test, Ayano Tateyama from Kagerou Project and Gunpla Box Man.
The talent show followed with a video compilation of each contestant's performance. The performances consisted of covers of Japanese songs in many styles, such as Mika Nakashima's "Yuki no Hana" and Mariya Takeuchi's "Plastic Love," and also included a Japanese role-playing game piano medley. The event closed with a Kahoot game.
"It's a safe and fun alternative to whatever you used to do on Halloween," said David Denis, a fourth-year East Asia studies student at Huron and digital learning transformation assistant for the Japanese department. "I think a major thing is that during [COVID-19], it's easy to not get involved in anything and shut yourself off from the world — that's also very unhealthy." 
The transition to an online format did not hinder Japan Day. The hour-long event went smoothly and attendees were left with a greater appreciation of Japanese language and culture as well as a greater sense of social connection.