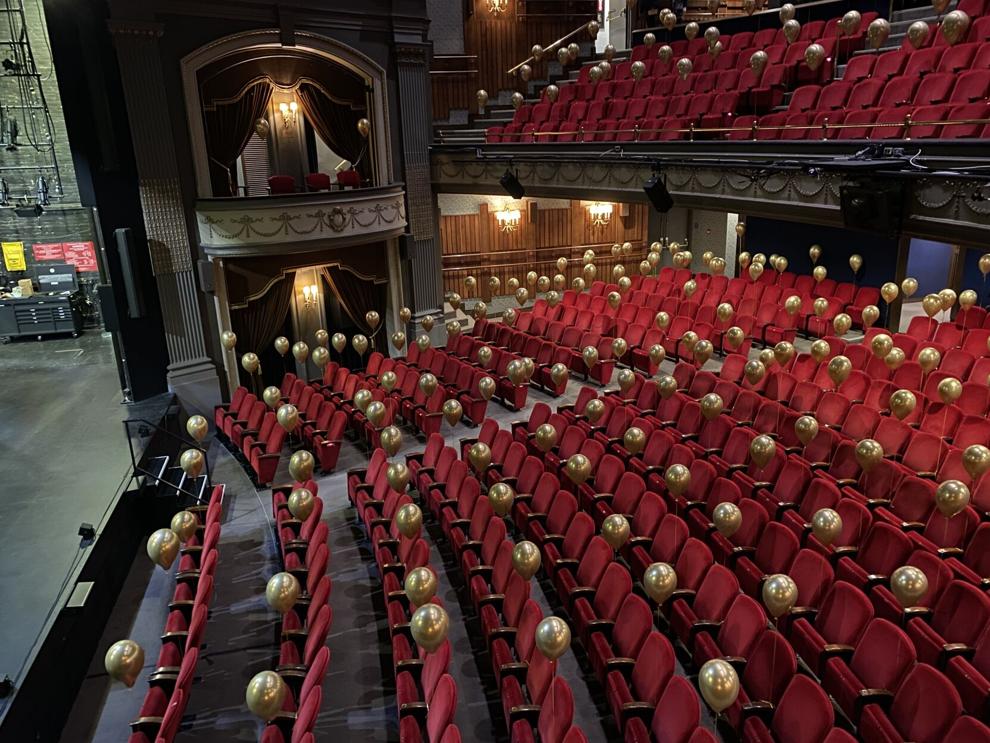 The curtain has lifted on the Grand Theatre's production of Room, and it's well worth the wait.
Room was first written as a novel by London, Ont.'s Emma Donoghue in 2010. It was subsequently adapted to the silver screen in 2015 starring Brie Larson as Ma, earning her an Academy Award for Best Actress. This is the North American premiere of the show after being staged in Ireland in 2017.
Room was originally scheduled to be released by the Grand Theatre in March 2020, but was cancelled due to the coronavirus pandemic. This is the third rescheduling of the show after a surge of the Omicron variant caused January 2022's production to be postponed.
"This day is going to be the start of us moving forward," said Deb Harvey, the executive director of the Grand Theatre, in a statement. "We have completed this stunning new renovation, are almost ready to tell you our 10 new productions for our 2022-23 season and we are finally able to open at 100 per cent capacity."
The story follows Ma, a woman kidnapped as a teenager and who's been living inside a room built in her kidnapper's garden for the past seven years. Consequently, her five-year-old son, Jack, has no concept of the outside world. The play details their escape and life outside of the room.
The story has new elements added for the stage, including music and the character SuperJack, who personifies Jack's thoughts.
The production of Room was amazingly executed with detailed, moving hydraulic sets that had real-time animations of what was happening in Jack's mind. The show was able to reveal Jack's imagination and give the audience an opening into how his psychology had been impacted from being in the room.
Lucien Duncan-Reid played Jack in the premiere, doing a fantastic job of keeping the audience engaged while the show went on. Alongside Lucien — and constantly on stage with him — was Brandon Michael, who played SuperJack.
The two played the roles in such unison that it was as if you were watching one person. It was clear to see the dedication and time that was put into the show by how in sync Duncan-Reid and Michael were in their movements.
It would be impossible to go to the show and not be swept away by Alexis Gordon, who played the role of Ma. Besides her amazing stage presence and acting skills, she also has an amazing voice that was able to draw on the audience's heartstrings.
After three years, Room was finally able to have its premiere — and what a premiere it was.
Room at the Grand Theatre is in collaboration with Mirvish productions in Toronto. It will perform at the Princess of Wales theatre from April 5 to May 8.
Room will run at the Grand Theatre until March 19.