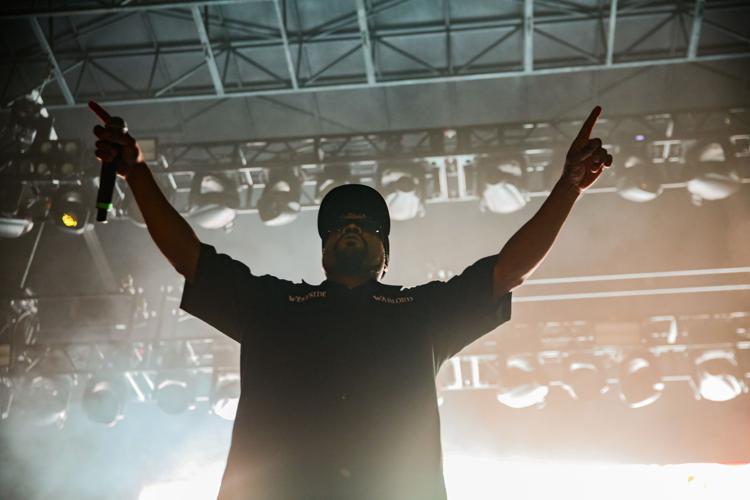 London got a little chilly last night after a powerful and nostalgic performance by influential hip hop icon Ice Cube, who shared the stage with a lineup of other old-school figures.
Drawing an older, alternative crowd sprinkled with pink hair, piercings and tattoos, this year's first-ever Park Jam Festival delivered a prequel to Blockparty London, the organizers' classic concert in the London Music Hall. The night paid homage to the 90s rap scene with its loyal revolutionaries echoing the sentiments of gangster rap.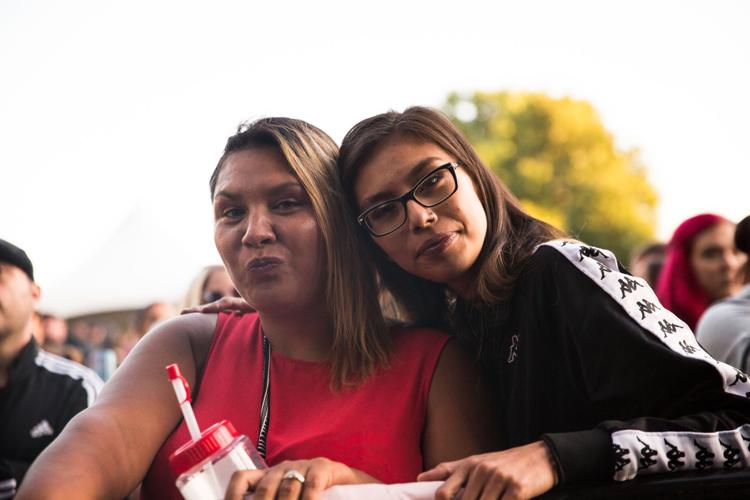 The air above the crowd held a thick cloud of smoke, despite multiple "no smoking, no vaping" signs, as the audience bounced in their delirious states with their middle fingers pointed to the sky. 
Hailed as one of the greatest rappers of our time for his ability to weave socio-political commentary into his music, Ice Cube has cemented himself as one of the pioneers of the gangsta rap subgenre.
The artist didn't disappoint. With a 50-minute set full of energy and flashing lights, the crowd was swept up in nostalgia. Performing "Fuck tha Police" had the crowd wildly jumping while red and blue lights blazed the stage and audience. Partnered with fellow N.W.A. member MC Ren, they both dominated the stage with flaming and cityscape backdrops that elevated the entire set.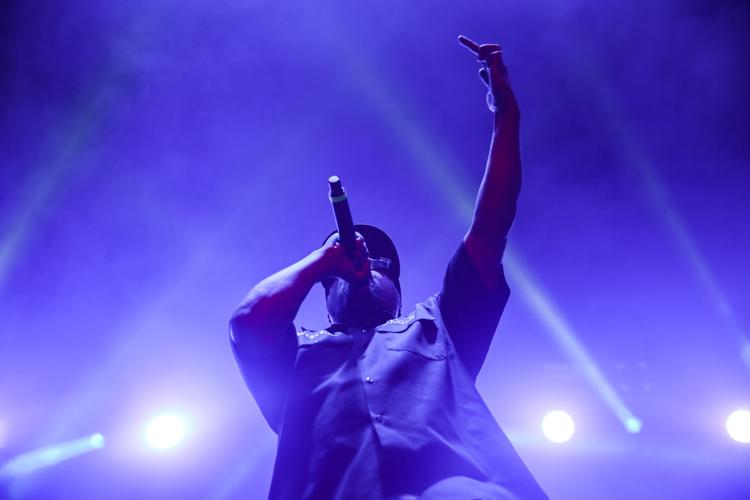 Before Ice Cube hit the stage, artists Redman and Method Man of infamous old-school hip hop group Wu-Tang Clan made an appearance at the festival. The two seamlessly bounced off each other's energy with quick, witty bars.  
Between performances, the audience took breaks at the nearby food stands, pop-up weed garden and free carnival-esque games which kept them entertained. 
Canadian hip hop legend Maestro Fresh Wes made an appearance as well. Performing since 1989, Maestro has been hailed as one of the founding fathers of the Canadian hip hop scene. While he captured less of the audience's attention, he still gave 110 percent to his fans as he called out to the city for some love.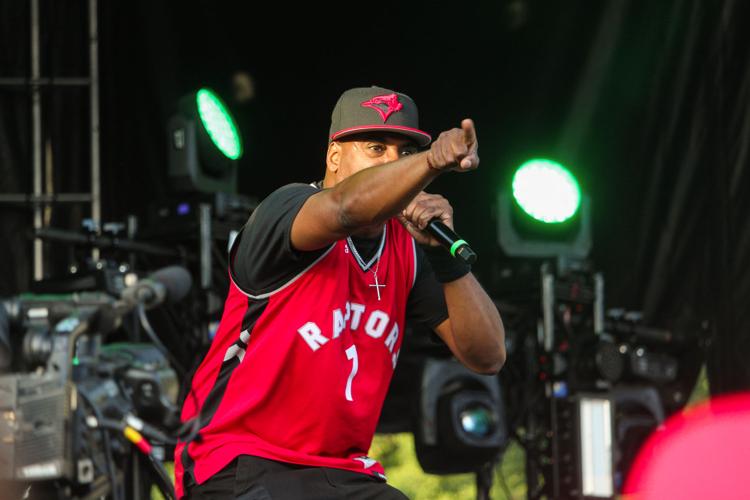 Also attending Park Jam Festival were Canadian artists Snotty Nose Rez Kids, a group with Indigenous roots, and Haviah Mighty, both of which have been shortlisted for the 2019 Polaris Music Prize being presented Sept. 16 in Toronto. 
Tickets are still available through the Block Party website for the remaining two EDM nights, including performances from sensational moguls, Diplo on Friday and Deadmau5 on Saturday night.