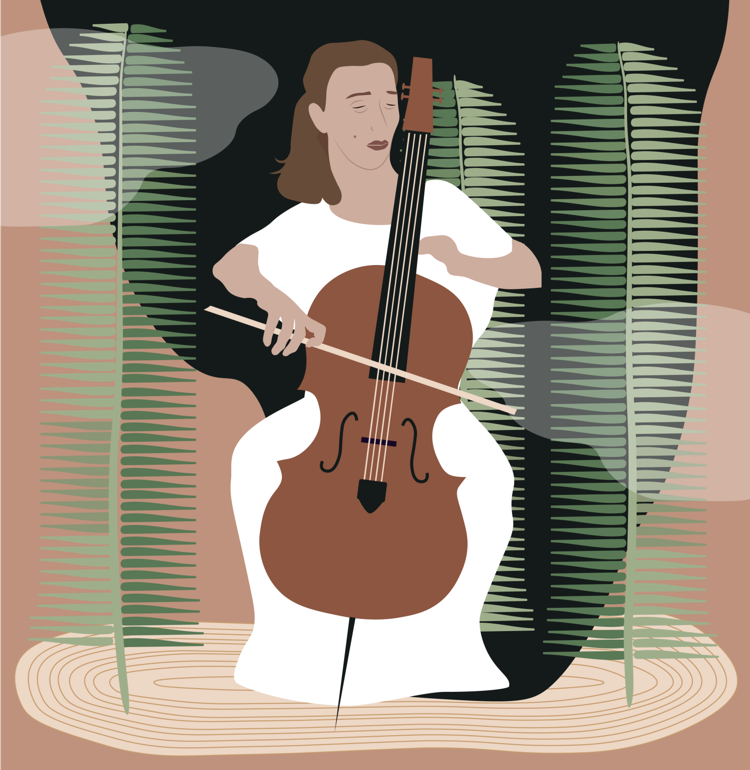 It's been a cold winter, but things are heating up in London. Presented annually to Canada's finest musical artists, the Juno Awards — and accompanying Junofest — are being hosted for the first time in the Forest City from tomorrow through Sunday. With a burgeoning arts scene and big plans for growth, the city's preparing for its international spotlight.
New year, new Junos
Named in honour of Pierre Juneau, the first chairman of the Canadian Radio-television and Telecommunications Commission, the Juno Awards started off as the RPM Gold Leaf Awards in 1964 before being officially rebranded in 1971. Each year, the awards are presented to talented Canadian musicians and bands to acknowledge their achievements in music. New members of the Canadian Music Hall of Fame are also inducted as part of the ceremonies. This year, the Canadian Music Hall of Fame will be inducting Corey Hart, the man behind gems such as "Sunglasses at Night" and "Never Surrender," a song that won Single of the Year at the 1985 Juno Awards. The 2019 edition of the awards are hosted by Sarah McLachlan, the singer-songwriter best known for hits like "I Will Remember You" and "Angel."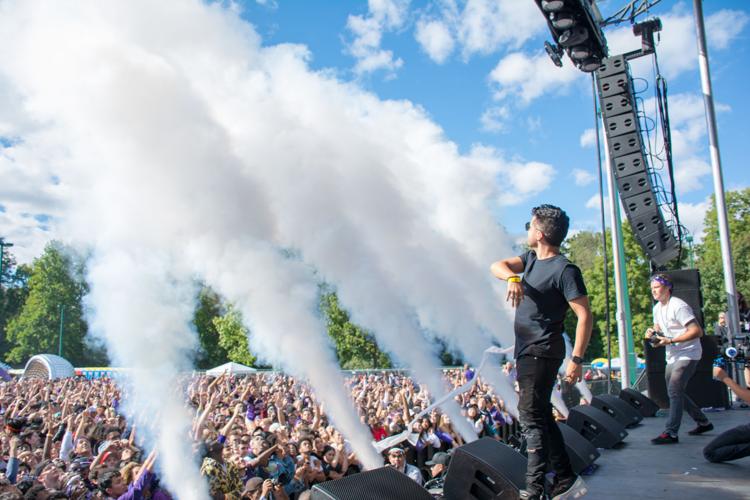 And that's not all — this year, there's serious competition. Shawn Mendes is going head-to-head against The Weeknd and Kendrick Lamar to see who wins Single of the Year, with Loud Luxury, Alessia Cara, and bülow in competition as well. It's a veritable free-for-all for International Album of the Year, with Maroon 5's album, Red Pill Blues, being nominated alongside Post Malone's Beerbongs & Bentleys, Travis Scott's Astroworld, Cardi B's Invasion of Privacy and Camila Cabello's Camila. Nav, Tory Lanez, Killy, Belly and 88Glam are all in consideration for Rap Recording of the Year. If you're already excited, good — there's way more where that came from.
London rising
As Canada's 11th largest city, London's ambitious developments — including its downtown core, Bus Rapid Transit and southwest residential plans — are ready for a melodic injection of Junos.
According to Chris Campbell, chair of the 2019 Juno Week host committee, hosting's been a long time coming. "The bid process started a few years ago in trying to get the opportunity to bid," he says. "We were given the opportunity to bid in January 2017; then I worked on the bid and developed it in my role for Tourism London, and that probably took six or seven months.... Then it was announced in January 2018 that we were successful and we would be hosting."
The Junos may be Canada's biggest cultural event, and that means a pilgrimage of bands, executives, industry leaders and artists to London. "It's a large celebration," Campbell explains, "but it's also an opportunity for development for a lot of emerging artists as well through Junofest."
And as far as Junofest goes, it's gearing up to be a good one. Junofest, which has approximately 15 different venues with over 100 artists performing, will be happening March 15 and 16. Events include Doin' It for the 'Gram, where attendees can get selfies with artists at CF Masonville Place, a Juno Cup hockey game at the Western Fair Sports Centre and a Songwriters' Circle on Sunday afternoon at Centennial Hall.
Music-related events, while of course the majority of weekend happenings, clearly aren't all. "There's a comedy showcase on Friday because comedy is a category at the JUNOs," Campbell says, before relating that there will be four different exhibits at Museum London as well. One of the exhibits, Women to the Front, was curated locally by Savanah Sewell and highlights the influence of women in Canadian music.
And don't worry about missing a show. Campbell says some Junofest events will be going past midnight.
It's worth noting that London is smaller than some of the cities — like Toronto, Vancouver and Calgary — that have already hosted the Junos. However, its focus on building a thriving downtown core through developments such as Dundas Place, London's first flex street and attention to transit needs through the BRT commuting plan, have prepared it to capitalize on a potential economic boon through the Junos. And with a relatively stagnant population accompanying a poverty rate above average, this boom can't come soon enough.
"Medium-sized markets are integral to the Canadian music industry," Campbell explains, relating that it's especially so for artists travelling along the 401 corridor and playing in cities like Windsor, London, Kitchener, Hamilton and Guelph. "They're critical to the music industry — it's not just centred on the major centres, and I think it's an interesting opportunity to showcase the opportunity of a medium-sized market."
Mustang presence
Of course, it's only reasonable to think that the Junos would hold a different sort of importance for performing Western University alumni. Anna Grigg graduated with a bachelor's degree in music and an honors specialization on the cello — and she's performing with Marty Kolls in Junofest on Saturday night.
Music is in her blood; her mother is a pianist working at Western, and she grew up playing string instruments with her sisters. She says her mom was tired of hearing her two elder sisters' violin playing, so Grigg took up the cello around age four. She explains the chance to perform in a massive production is a huge opportunity for everyone involved.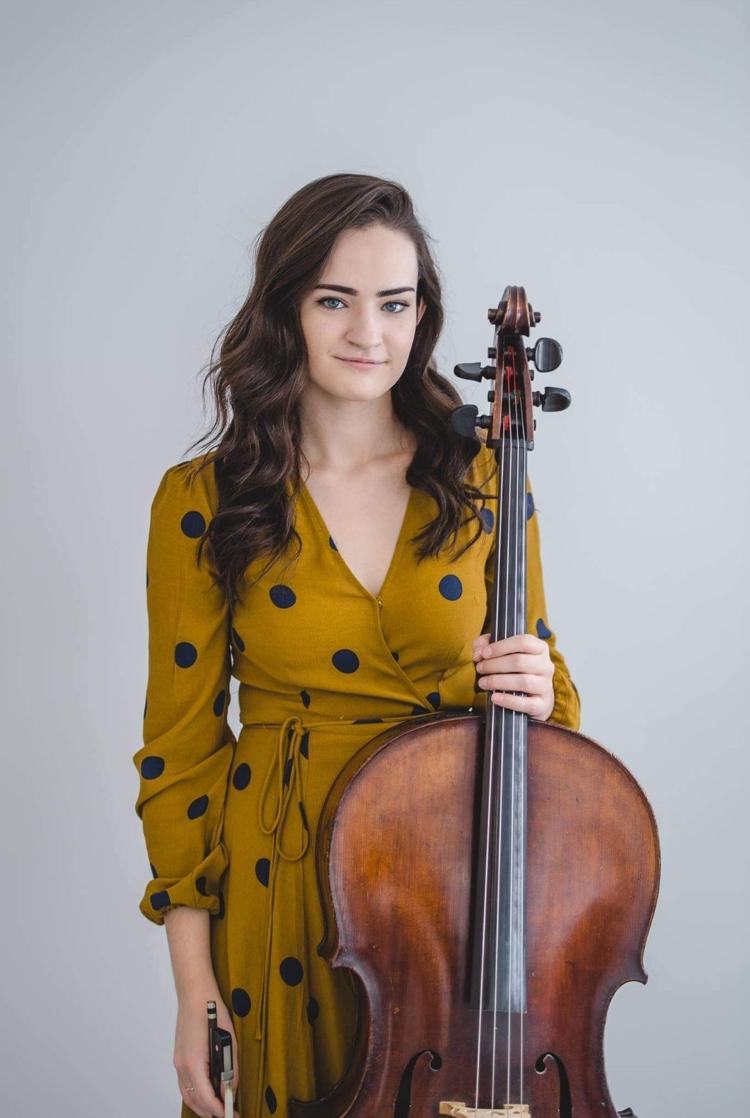 "There's just so much opportunity for young artists and for local artists to perform and kind of get their name out there," Grigg says. "So it's really awesome that I could be a part of such a huge celebration and such a huge night in Canadian music as well."
Grigg's performance will be different than what she's used to; instead of playing classical sounds, she's going to be playing songs that are more folk and pop.
Performing as a part of Junofest is a major accomplishment for Grigg, who has big plans for her future. She hopes to eventually get a master's degree so she can gain one-on-one experience with a teacher and learn in a school environment. Currently, she substitutes with orchestras in the area to gain experience in hopes of auditioning and landing a bigger orchestra job. It's highly competitive — Grigg's biggest goal is to land a permanent job with a mainstream orchestra, including symphonies in Toronto and Vancouver, which means steady work and a variety of music to play. But getting in requires hard work. "It's all about networking," Grigg explains. "Be as professional as possible in presenting yourself, be easy to work with, or volunteer or work in a venue that will help you meet more people."
Forest City prepares
With the Juno weekend almost here, London businesses are getting ready for some company. Venues and casual establishments alike hope to capitalize on the energy seeming to permeate the city.
"There's definitely a buzz going on," says Vanessa Willis, owner of The Church Key Bistro-Pub, a local upscale establishment that opened almost 10 years ago. "I'm really excited about the Junos coming just because I think it is a really, really good thing for London and downtown London in particular," she elaborates, mentioning it's a good chance for London to show off all of the changes that have occurred downtown. "I'm really excited. I think it's a real win for us."
With the Junos on their way, The Church Key is sticking to what works — they're keeping the usual menu and won't be running past midnight on the weekends. March Break is typically quite slow, so Willis hopes an influx of people will make things busier.
"I'm hoping for lots of extra people in town who are going to want to come out to restaurants on a regular basis," she says with a laugh.
The Church Key isn't the only establishment looking forward to the Junos. London Music Hall, one of the staples of London's music scene, has been getting itself ready as well.
Jacky El-Chaer, venue manager at London Music Hall, is excited. Having worked there since September 2011, she rose through the ranks, going from a door attendee to a venue manager. According to El-Chaer, the arrival of the Junos means good things: people are looking for events and learning about music already present in London.
"I'm very excited that the London community is kind of opening their eyes with the growth that London has in their music industry," El-Chaer says, adding that she's seeing a lot of people taking a real interest in seeing London's touring bands. "Canada music is one thing, but London music is another thing. It keeps growing and I love being a part of that." 
In short, London's ready to shine. The Forest City is rising to the opportunity, and with the work of everyone involved, this year's Junos are sure to be one hell of a time. The only thing left to do: go out and experience it for yourself!