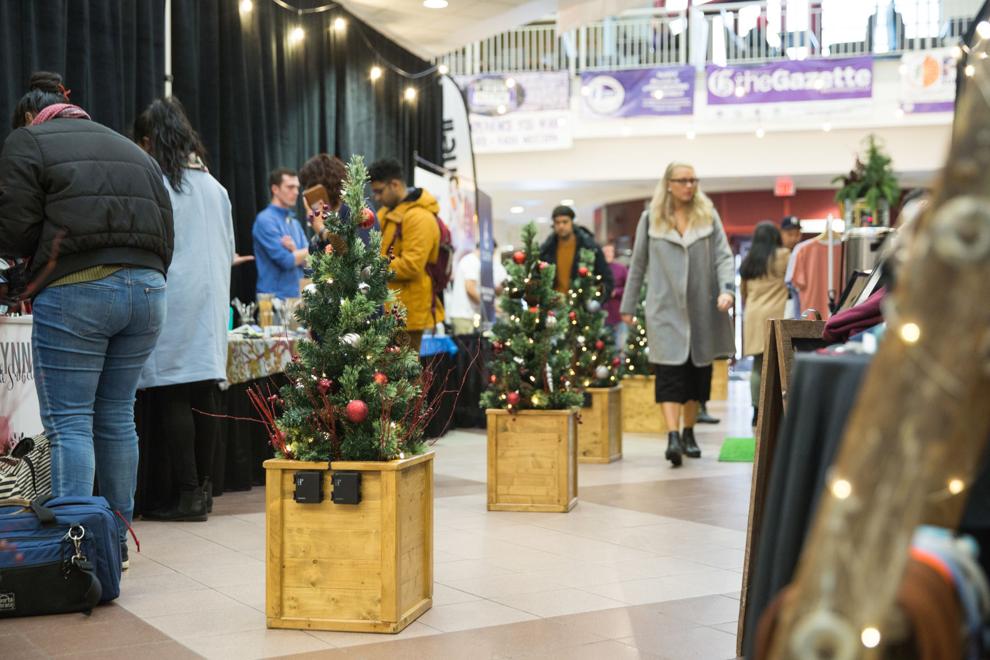 Many families will exchange holiday wishes over video chat this year and presents will be delivered through the mail. And amid travel restrictions and quarantine shutdowns, international students are unable to return home.
International students are facing an extra sense of homesickness this year.
Over 55 international students are staying in Western University's residences this year. Ontario Hall's front desk will be open at all times over the winter break and the residence is preparing a holiday meal on Christmas day for all students staying on campus.
"This year Western has made residence free of cost during holidays for international students. Usually, I would have to couch surf during the holidays to save money, but it's great knowing that I can go back to residence this year without that added stress of where I'm going to live," says Innara Savani, a third-year international relations student.
When campus reopens in January, complimentary meals will be provided to students who live in residence from Lucy's in Somerville House between January 4 to 8. Western also set up a Facebook group to connect students staying in residence and encourage them to participating in community activities throughout London.
The Western International team will also check in with students staying on campus daily over the break, offering them support while in near-isolation.
While many students are unable to return home, some are making plans to spend the holidays a little different this year, with coronavirus-safe celebrations.
Modified dinner parties
Hosting a holiday dinner with roommates is the perfect way to bring holiday cheer. Decide what's on the menu together and transform your dining room. If none of you are chefs, ordering local food is a great way to support small businesses. You can also host a virtual dinner party with people outside of your household.
Savani plans to spend quality time with her friends by hosting dinner parties.
"It's been over a year and a half since I've last seen my family. You have to find a family wherever you go. I am fortunate enough that I do have lots of friends from East Africa here and we're definitely going to have dinner together. We are all each other's support system!"
Online Secret Santa
You can still spoil your loved ones through virtual gift exchanges. Send presents via mail, invite your group to a Zoom meeting and watch people's faces light up as they open their presents.
Jash Kalyani, third-year student in Ivey Business School is planning a gift exchange with the Huron Indian Cultural Association.
"We are all delivering presents to each other around the world. For example, if I got someone in India, I'd go on Amazon India and have the present be delivered to their address. Just a great way to keep international students all over the world feel connected."
Decorate your place 
Nothing screams holidays more than decorating. Get together with your roommates and put up some Christmas lights and stockings or decorate a tree while listening to some classic Christmas tunes.
"No matter what the festival, whenever there's a holiday, it's about spending quality time with people you care about. I consider myself lucky enough to have great company this holiday season. My roommates and I are going to be decorating the house, which is exciting in itself," says Kalyani.
First-year international students may find the holidays harder than usual this year being away from their family. It's important to prioritize mental health during the holiday season and avoid isolation, even if the holidays are spent in quarantine.
Kalyani reminds Western not everyone has a "home" to sit the pandemic out this holiday season.
"You need to remember that most international students are living in a house, [but] not all of them have a home. It makes a huge impact on mental health. It is really irritating when I see reminders saying to stay home with our family, because I'm not at home, and to be quite frank I'm not with my family."