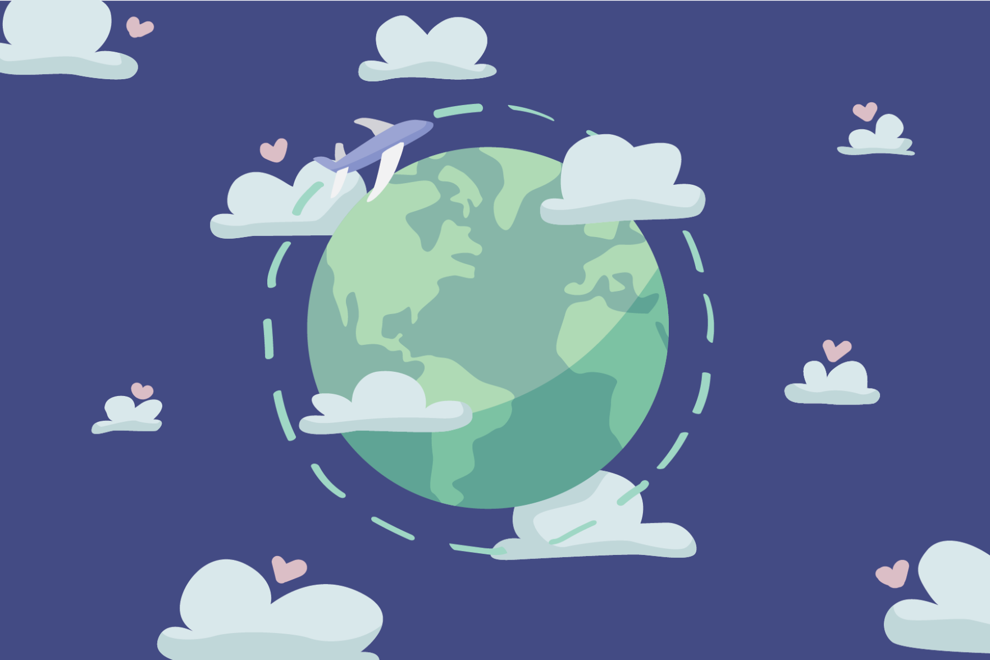 Camila López, the spouse of a postdoctoral researcher at Western, was afraid to go outside because she struggled with her English.
She first came to Canada with her partner in 2018 and worried about stumbling ove rher words when talking to community members. It wasn't until she started attending Western International's Tea & Info Sessions that she says she was finally comfortable in her own skin.
"I was really afraid to [make] mistakes, but then I learned 'well, it's the only way that I can start going outside of my house,'" she says.
Western International hosts Tea & Info Sessions for the partners of international students every Friday afternoon as a way to provide support through networking and linguistic opportunities.
Sandra Pehilj, an international student advisor at Western University and the Tea & Info Session program coordinator, started the event in 2007, when one of the international students she was working with expressed concern about their spouse feeling homesick.
Pehilj wanted to create a space where international students' spouses could meet each other to enjoy a welcoming environment while learning about Canadian culture.
"I think it's a wonderful program at Western that brings joy and satisfaction to participants who meet people who are experiencing similar challenges," she says. "They learn about resources, they build networks, they become successful community members — once they find the job, and they still come back and join us."
Western International plans to run this event throughout the entire academic year in order to garner more attendees. For Pehilj, this ensures there's an effective and lasting way to mitigate the isolation the community often deals with.
Ramón Tejero Vallenas has been a regular attendee of the event since 2019, when his spouse was completing her PhD at Western. He says that attending the sessions provided him with the social, linguistic and cultural support he needed after moving from Brazil to Canada.
"I think that, the time you are here, you start to have more social interactions. it is a social support, because when we had a meeting once a week, I was not working, I was only trying to look for jobs," he explains. "For me, the more experience you have [being introduced to] a new country, in a new language, the more you can learn about the language or the culture."
Vallenas says he has been able to meet other people in the Brazilian community and speak Portuguese, while still challenging himself to practice his English. He mentions how he enjoys the simple conversations, like the ones he has had in the elevator before and after the event.
"Someone would just make a comment like 'Oh look, the weather is nice, isn't it?' and then I would have to think [and] process what I had to translate," Vallenas says. "Nowadays, [conversing] is faster.  You have to evolve [with the] language."
Pehilj emphasizes that personal growth is the main goal of the event. She points out that it also benefits students in the long run, because they know their loved one is able to find a sense of community and start building their own lives, while they focus on their studies.
"If you are able to express yourself, if you're able to communicate and have that small chat, it makes you feel like you're able to contribute," Pehilj says. "The international students who know that their spouses are connected in this meaningful way, are able to focus on their research and not worry about 'my spouse is home alone, they don't have community.'"
The Tea & Info Sessions run every Friday at 1:30 p.m. on the second floor of the International and Graduate Affairs Building.