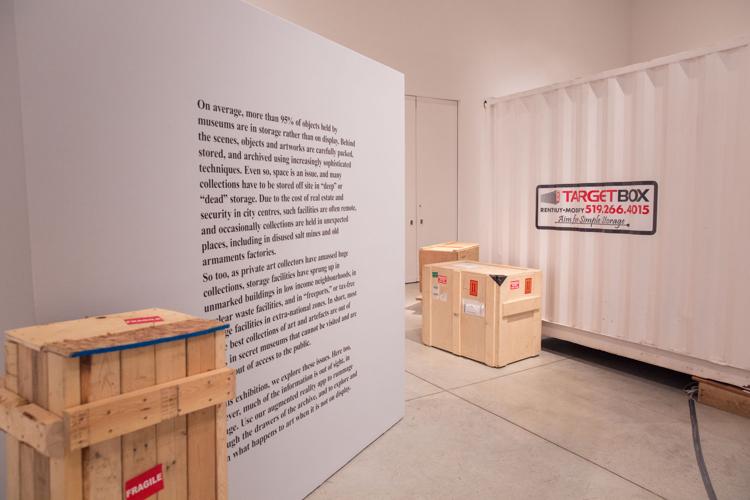 Walk into the "95% Invisible" exhibit, and you'll be greeted by a set of evenly spaced industrial crates in a brightly lit space. It's an exhibit that explores the ethics of art storage; it tells us a story of what happens to art when it's not on display. 
According to Kirsty Robertson, a museum studies and contemporary art professor, 95 per cent of museum art and artifacts remain hidden in storage.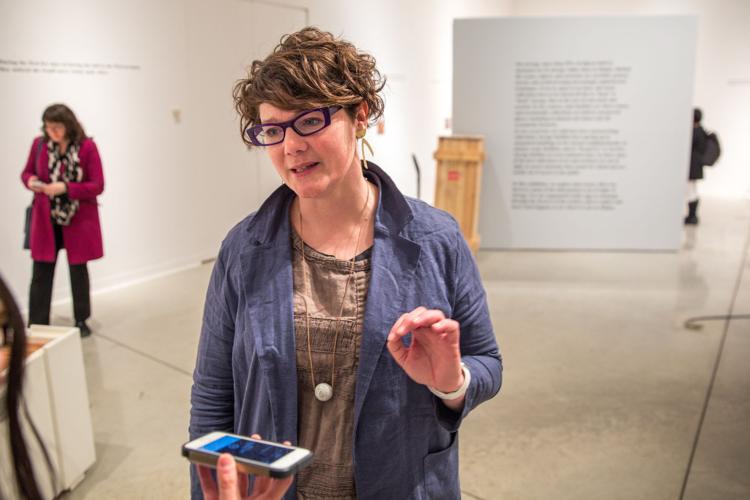 This minimalist setting contains boxes of various sizes, and the space feels bare due to the small paintings, photographs and quotes placed on the walls. 
Right in the centre of the exhibit, your eyes are drawn to a large shipping container playing a film by Braden King, a New York based film maker, that looks at the greatest art collection that is stored at the Geneva Free Port, Switzerland.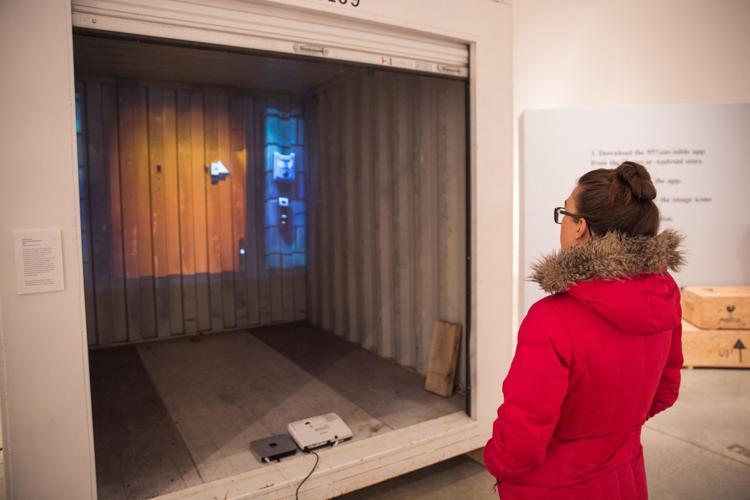 "95% Invisible" is a project curated by the students in a fourth-year museum and curatorial practicum class. Nicholas Cote, a fourth-year art history and studio art student, was involved in a lot of the aesthetic design. He says the idea came from ethical issues pertaining to art and culture being unavailable to the general public.
"Museums are public institutions, but they're really only held accountable to their board of directors and not the public at large. It's interesting to see where artwork is and who decides what is shown," says Cote.
But there's more than meets the eye. This exhibit combines the virtual space with the physical space. Visitors can download the "95% Invisible" app and point their phones at photographs on the wall to get more information about each piece of work.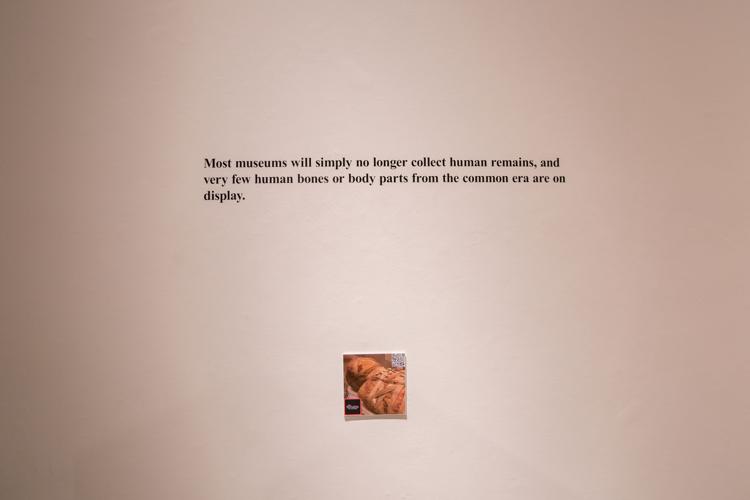 This is the first year that an art exhibit contains an interactive component to it. Sarah Rooth, fourth-year art history and museum studies student, says the technological aspect makes the subject of museum studies more modern and attractive.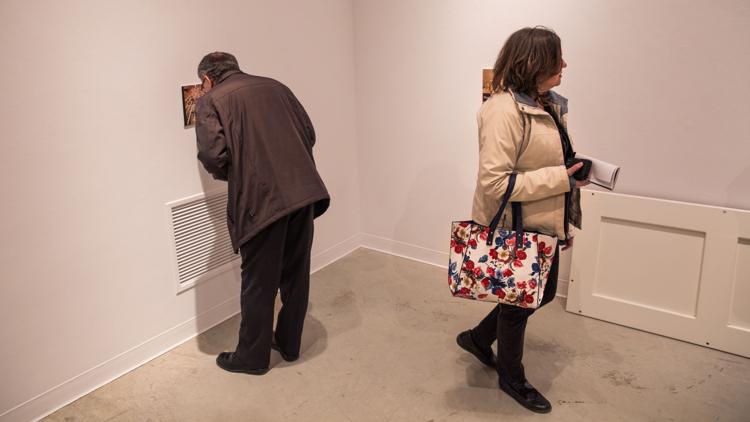 When you point your phone at the photograph, a drawer pops out to simulate art that's packed up in storage.The app also contains audio files to explain more about each piece of artwork.
There's also a website that contains the exhibit online for individuals who may not have access to the show.
"This exhibit is a fun way to interact with museums if you're not super familiar with them," says Rooth.
The exhibit runs from March 1 to 15, 2018 at the Artlab Gallery in the John Labatt Visual Arts Centre.