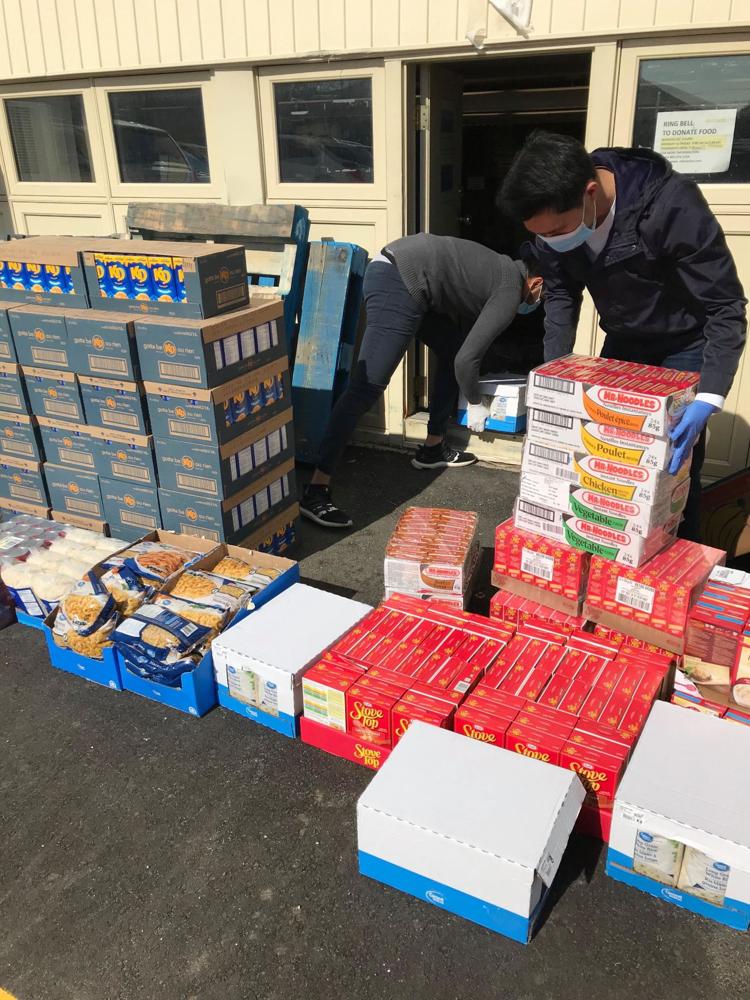 The coronavirus pandemic has wrecked havoc on communities across the country, with unemployment and inability access to food on the rise as Canadians stay indoors. 
Jotham Ong and his non-profit organization, Operation Poverty, seek to help those in need — starting with fighting food insecurity in London.
Operation Poverty aims to educate youth on how to create and advocate for poverty reduction strategies. Fundraising wasn't always part of Operation Poverty; but, COVID-19 has changed that.
"After the whole COVID situation … we needed to come out and do something [as an organization] to motivate young people," said Ong, an incoming HBA2 student. "We looked to see what was in need in the community, and that was food security."  
The organization chose to support Life*Spin, a London-based charity which provides food boxes to the city's at-risk population. Simultaneously, Operation Poverty partnered with Ivey Business School's HBA Association, who pledged to match all donations up to $1,000. In just three days, over $1,700 was raised for Life*Spin.
The need for food banks has jumped about 20 per cent above average across the country in the past few months since the pandemic hit. Help from the community is essential to keeping these organizations afloat — but, with social distancing regulations, volunteers are hard to come by and dispensable food is low.
Supporting Life*Spin wasn't Operation Poverty's first COVID-19 initiative. In April, the organization raised over $1,500 for the Hamilton-based charity the Neighbour to Neighbour Centre.
"I spent the first eight years of my life in the Philippines, where I was able to witness firsthand how poverty could really affect those in need," Ong said. "[Operation Poverty] is based on … how I could create the most impact for those in need, [even though] I'm still a university student."
Along with fundraising, Operation Poverty is building a poverty education program designed to teach high school students about long-term solutions to reduce poverty. Set to launch for the Hamilton-Wentworth District School Board in September 2020, the 10-week curriculum will teach students how to formulate poverty reduction strategies through case studies.
"The program is designed to be able to [educate students] about poverty situations around the world, using frameworks and problem-solving tactics to come to a solution for poverty problems." said Ong. "We're developing it as a pilot program, and we're hoping to replicate it in the London region."
Ong hopes that Operation Poverty, along with their fundraising efforts, will encourage students to take action in their communities, no matter how small.
"I think that is the best way for students to try and help out, because we don't have the industry experience to be able to go out and help other communities," said Ong. "I think of it as a domino effect. It's the first piece that kickstarts and gives motivation to other people."
Operation Poverty is accepting donations to support Life*Spin until May 13 on their website.