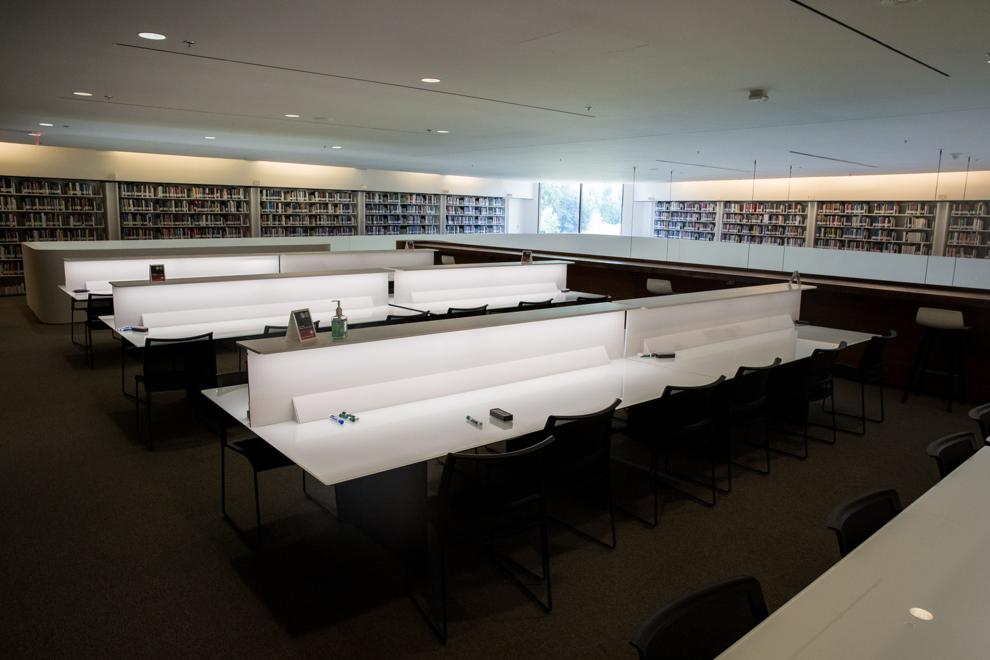 The C.B. "Bud" Johnston Library at Ivey Business School is becoming the backdrop for a scene in upcoming horror film, Last the Night.
The best part? The entire production is London-based.
Filming for Last the Night takes place in a North Middlesex home, which producer Jake Windatt considers to be the team's "studio." Additional scenes have been filmed in Wortley Village and the London Music Hall.
The action horror movie follows protagonist Tom, a professional wrestler, and girlfriend Phoebe, who is working three jobs to pay for college. As they struggle to make ends meet, Tom covers Phoebe's well-paying babysitting shift one evening as she studies for exams.
While at the house watching television with the little girl, Tom has no idea that something sinister is about to occur — evil cultists approach the house looking to take the child.
The library is featured during Phoebe's study session with friends when they convince her to ask Tom to babysit for the night.
"It [is] a small scene, but, in the grand scheme of things, may be the most important scene of the whole movie," says Windatt. "It's what sets the whole plot in motion."
Last the Night plans to wrap filming mid-October for a set release in fall 2022. According to its site, Last the Night will be a "one-of-a-kind theatrical movie experience" through its use of make-up, visceral violence and comedy.
Windatt says that the audience will be left surprised with the plot's twists and turns, especially with the film's play on archetypes and supernatural elements.
Windatt, director Daniel Turres and script writer James Roberts are all from London. The behind-the-scenes crew is also largely made up of current Fanshawe College students and Western University film graduates.
"We're trying to utilize a workforce that is local as much as we can," says Windatt.
One of his largest focuses is providing film students with the ability to work locally. After living in London for over 15 years and being involved in its entertainment industries, Windatt has noticed that people are forced to leave the city to find work.
While there are plenty of training grounds in London to create the next generation of workers in film and television, there remains a missed opportunity for more local productions to take place.
The core team for the film went to London City Council to advocate for the creation of a London Film Office. The office was officially established in January 2021 and continues to work to bring London into the spotlight.
With an influx of promotion for the local entertainment production industry, London is arguably becoming a hub for film. Last the Night is one of the many films giving media students a reason to stay in London.